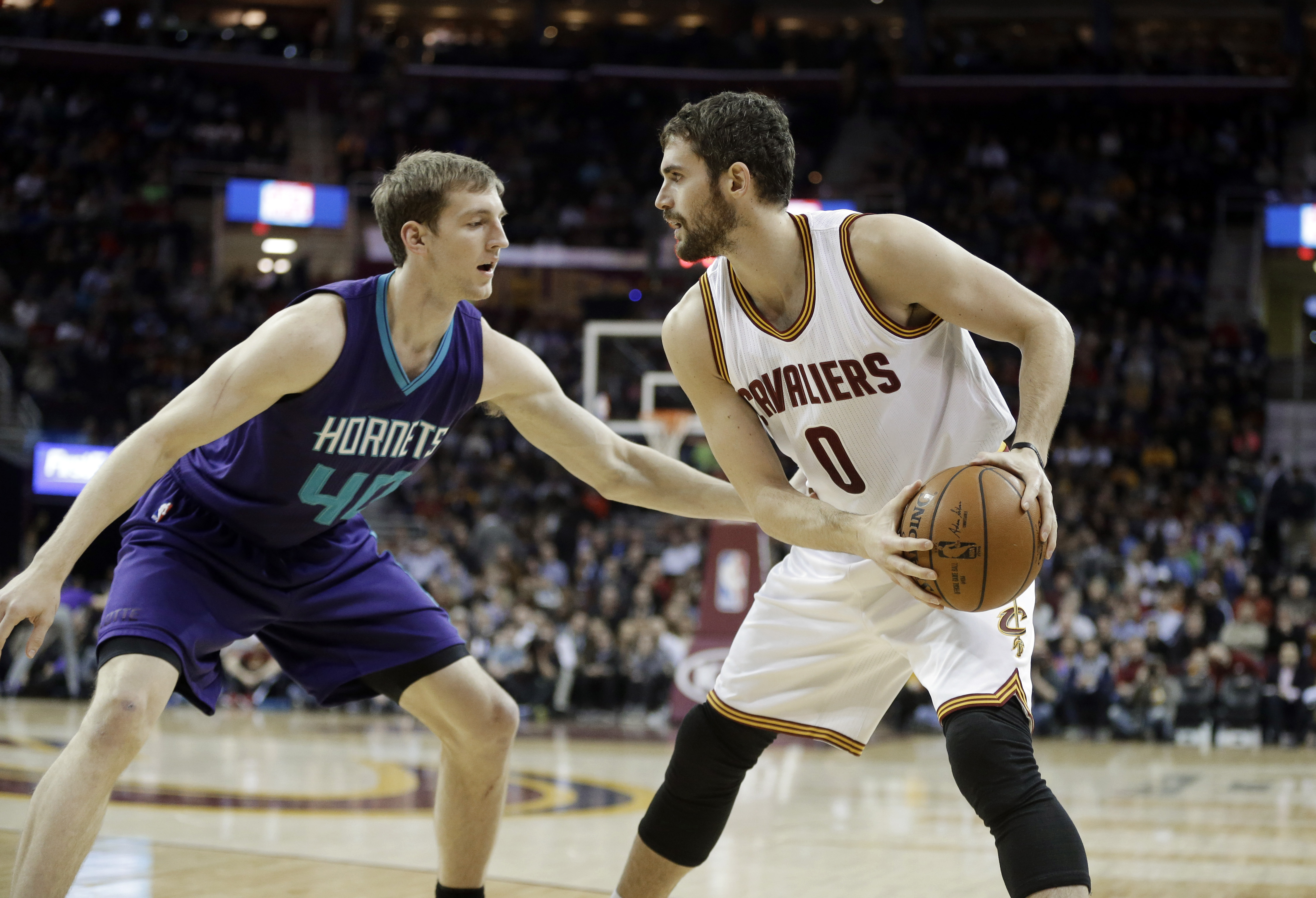 Flip Saunders, the coach of the Minnesota Timberwolves, shifted attention from his worst-in-the-west (and not by a little) franchise by delivering yet another shot at Love, whom the Wolves will play tomorrow night in Cleveland.
He did it a perfectly Minnesotan passive aggressive way.
Asked Flip if he thinks fans will forgive Love: "no. Minnesota people are pretty loyal. When you turn on MN they don't forgive you."

— Jon Krawczynski (@APkrawczynski) December 22, 2014
He made the comment after saying he harbors "no grudges" against Love, who had a contract the Timberwolves gave him years ago with the right to opt out of it. Love, like many other past players for the Timberwolves, made no secret of his disdain for losing.
Kelly Dwyer at Yahoo Sports' "Ball Don't Lie," notes that it was the Timberwolves who turned their back on Love when previous general manager David Kahn offered him only a three-year deal instead of the maximum five-year contract Love was seeking.
The guy that was given either incompetent or uninspired coaches throughout his NBA career in Minnesota, somehow "turned" on the state.

The man who had to watch as the team spent lottery draft picks on Ricky Rubio (a career 37 percent shooter), Jonny Flynn, Wesley Johnson, Wayne Ellington, and Derrick Williams totally "turned on Minnesota."

(It should be noted that, in David Kahn and Flip Saunders' drafting defense, the team did also draft Ty Lawson, Trey Burke, and Mario Chalmers during that span, but they also traded all those dudes away on draft night.)

Kevin Love is also the All-Star that had per-minute All-Star level production immediately from the outset of his NBA career, production that Kahn-hire Kurt Rambis failed to notice because he only paid attention to box scores from last night's paper (presuming the west coast scores made it in before deadline) while running the worst version of the triangle offense I've seen since my attempts to initiate triangle cuts on my intramural team in college.
Saunders knows all of that. And so do many of the knowledgeable basketball fans who know a disastrous franchise when they see it. The fans who have an inferiority complex and can't separate life from the athletes they follow? I suspect we'll be hearing from them when the two teams play in Minnesota in late January.
Kevin Love wanted to win. Imagine that.