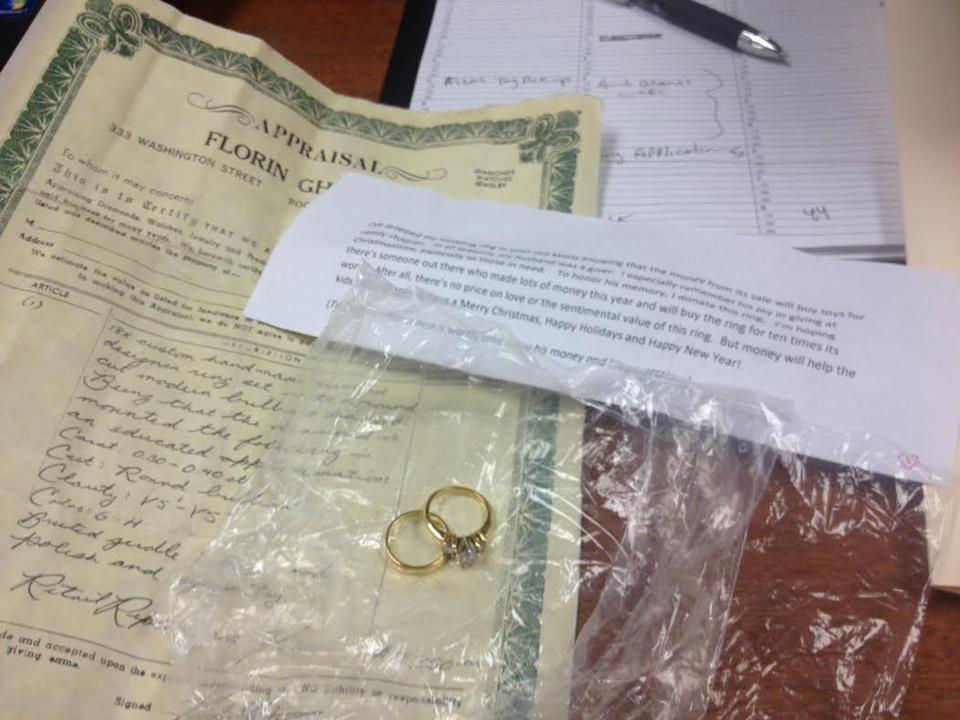 Last week in these pages, we told you about a woman who dropped her wedding and engagement rings in a Salvation Army red kettle.
"I've dropped my wedding ring in your Red Kettle knowing that the money from its sale will buy toys for needy children," the woman wrote. "In all seasons, my husband was a giver. I especially remember his joy in giving at Christmastime, especially to those in need. To honor his memory, I donate this ring."
Today's update on the story comes from the "one good turn" file.
The Boston Globe reports an anonymous person has offered to buy the rings for $21,000 so she can give them back.
"I want to be involved in this because it's about the spirit of Christmas, the spirit of giving," she told Salvation Army officials. "My wish is that the rings can be returned to this woman who gave them up in memory of her husband for the sake of children at Christmas."