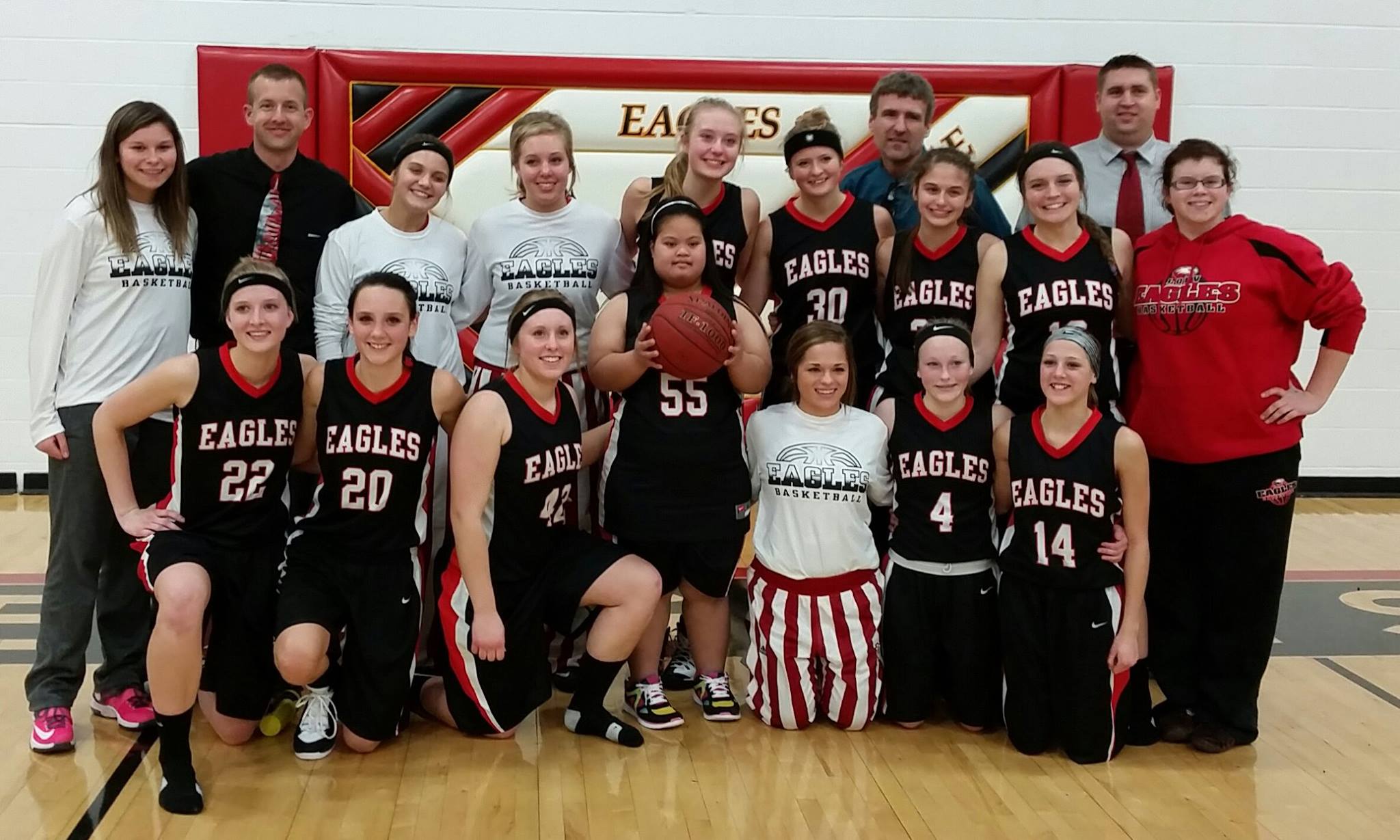 Your daily dose of sweetness today comes from Ryan Giles, who coaches the Lac qui Parle Valley girls basketball team.
On Friday, the team took on Kerkhoven-Murdock-Sunburg.
Giles posted this on the Facebook page of the Minnesota State High School League.
On behalf of our school community, the Girls Basketball Team at Lac qui Parle Valley wants to commend Coach DeBaere, his staff and players along with their faithful fans for helping us create something bigger than the game held at LqPV High School on Dec. 12, 2014.

With one minute left in the game, we entered number 55, 4-foot-10 freshman Sainora Dokoche. She is originally from Micronesia, a team member and honorary sixth starter for three Friday night games on our schedule. Sainora has Down Syndrome and loves to shoot hoops.

A true act of sportsmanship was displayed by your Fighting Saints Girls Basketball Program and our dream came true for Sainora when she was allowed to shoot a basket. Sainora was able to swish it from 10 feet away! Unbelievable! That was great but even better was the reaction of your five girls on the floor, your girls and coaches on the bench and all the Saint fans in the stands when they cheered along with the LqPV players, coaches and fans. Emotions filled the players, coaches, refs and fans when this life lesson unfolded. When it comes down to it, the outcome (score) of the game we love is meaningless but the outcome (sportsmanship) of what happened is priceless!

KMS Fighting Saints, you earned your school community a lot of respect. You guys lived up to your mascot. KMS players, coaches and fans in attendance were "Saints", "Fighting" for someone not as fortunate but blessed the same as all of us! Best of Luck to the KMS Girls Basketball Team from the LqPV Basketball Team!

Also, Thank you to Owen Gustafson and Dan Dolan, the officials who didn't see the travel and double dribble and allowed Sainora to enjoy the moment of being on the court!

Respectfully,

LqPV Head Coach Ryan Giles and the Girls Basketball Team
Coach Giles had talked to Coach DeBaere before the game and everyone agreed that if things worked out OK, they'd put Sainora in the game and give her the opportunity.
"My eyes were more than watery," he told MPR's Tom Crann this afternoon.
"When she talked to her mom after the game, she said, 'Mom, I won,'" he said.

Here's video of the game, scroll to 1:37:57 for the whole affair.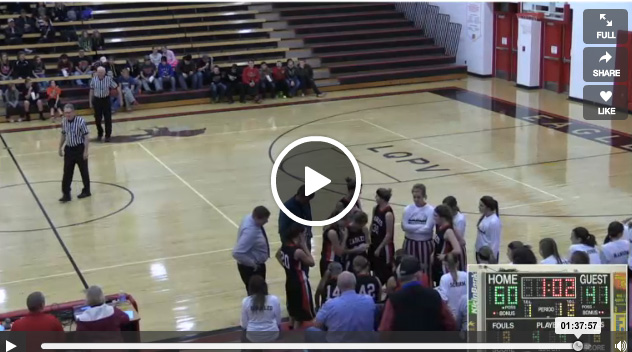 (h/t: Bring Me The News)