The rather delicious infighting among St. Paul City Council members over the fate of a typical cruddy billboard reveals this factoid today: East Side residents need inspirational and promotional messages, according to area politicians.
The Pioneer Press' Fred Melo the City Council has voted, 4-to-3, to spend $5,000 to "save" the billboard atop the St. Paul Police Department district headquarters at Minnehaha and Payne avenues.
The ward councilman says it's a community asset.
"It's been under discussion for a long, long time," Bostrom told the council. "It's an opportunity now to put this to good use and recognize all the good things that have been happening on the East Side. … There is no cost to the city on this."

Bostrom said the final word on the billboard message will rest with the mayor's office. The cost is estimated at $5,000.
There may be a lot of good things happening on the East Side, but the billboard business isn't one of them. There hasn't been a message on the board for years.
Ain't she a looker?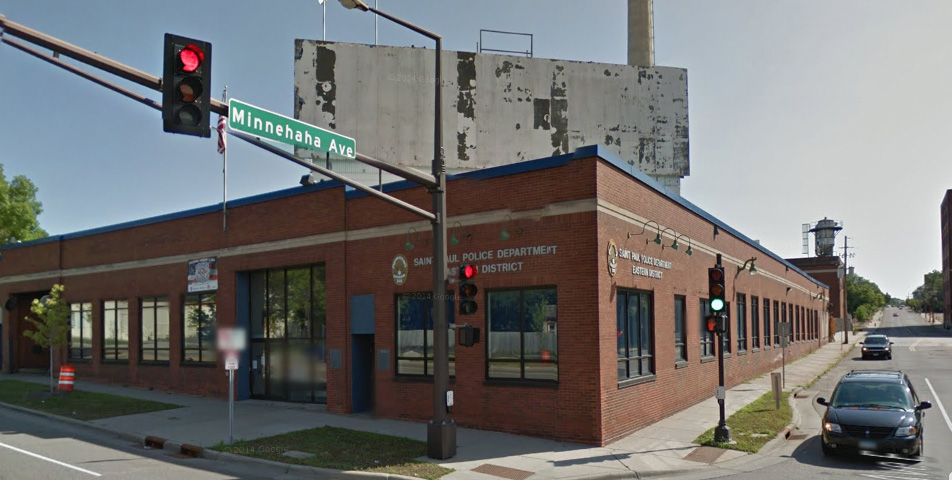 What could have been done with the space? A commenter on the anti-dilapidated-billboard group on Facebook — Tear Down the Board — suggested something like this.
Al Oertwig, president of the Payne Phalen District 5 Planning Council, endorsed reusing the billboard for neighborhood-focused messages.
And that, as Melo reported, is now up to Mayor Chris Coleman to decide what messages those will be.
There are some great things happening on the East Side.
So in the comments section, let's give the mayor some help. Feel free to use Photoshop.