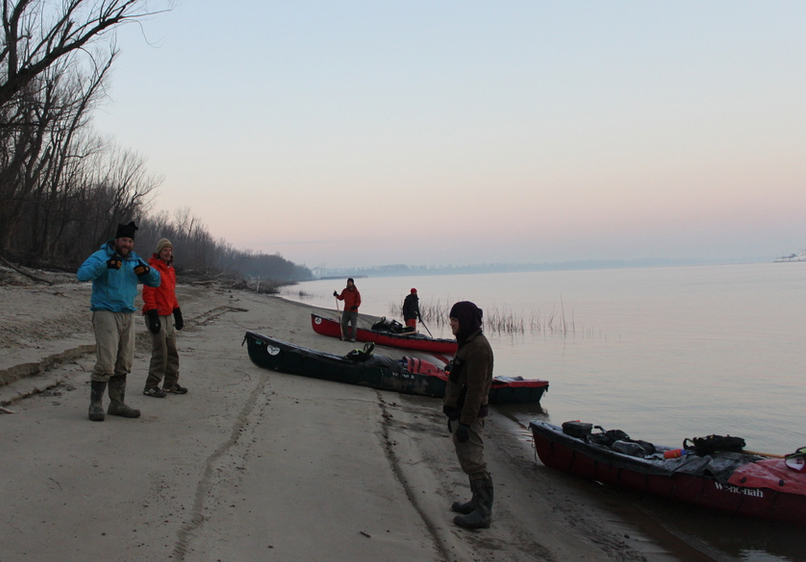 Over the years, the NewsCut staff has lived vicariously through the cross-country journeys of others. Quite often, they're canoe trips down the Mississippi River.
We also have a fondness for those who paddle against the current, which is why it's worth noting today that five paddlers, four of them from St. Cloud, have made it to Minnesota in their quest to travel from the Gulf of Mexico to the Arctic Ocean. They say no one has ever traveled the route in one trip.
They started their journey on Jan. 2, the Winona Daily News says today. They arrived in the city yesterday, well ahead of downstream's more reasonable temperatures.
Their biographies on the website of their journey — Rediscovering North America — can make you rethink your journey that put you in a cubicle farm today.
"We started this trip early; arguably, much too early to avoid ice and winter," they write on the expedition's blog. "But that was the thought. Paddle what water we could until there was ice — get ahead and be prepared for the pace to slow, knowing that we might need to hunker down at spots. And that is exactly what we're doing. We're excited to spend more time with folks along the river, sharing time and stories, waiting for windows to paddle."