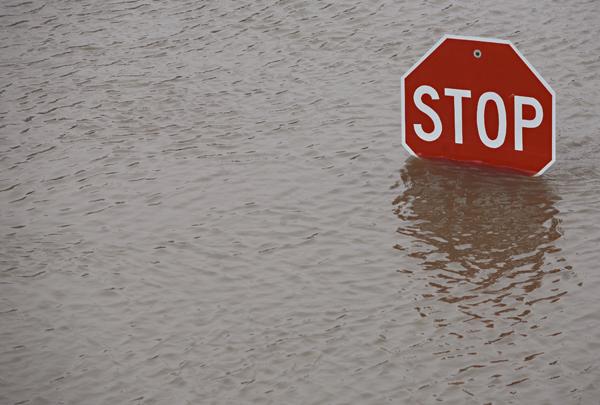 When the Red River was flooding in 2009 (and again in 2011), you didn't hear a lot of complaining about plans to divert the river around the cities on the glacial lake bed — not when every volunteer in the state was racing to Fargo-Moorhead to help sandbag.
Now, it's getting harder to find someone who likes the idea.
What happened?
Homeowners had to pony up some money to protect their property.
The Fargo Forum today examines why there's such a disconnect between officials, who have embraced the diversion, and the public, which is increasingly opposed to it.
Among officials involved in the diversion project who voted to special-assess their properties, the vote was 15-4, or 95 percent "yes." Among North Dakota lawmakers representing the area, many of whom have worked to get state funding for the project, the vote was 11-4, or 73 percent "yes." But among area homeowners, the vote was something like 3,400-9,200, or 73 percent "no."
The assessment passed a homeowners vote, but only because Fargo and Cass County had more votes than anywhere else along the diversion.
Otherwise, in most every region where an assessment for the cost of the nearly $2 billion project is applied, there was significant opposition.
Some officials say the public just needs to be better educated on the financing of the diversion project, but they also cite human frailty: the inability to remember the flooding of just a few years ago, according to the Forum.
"Since I live and breathe this stuff, it seems all logical to me," Diversion Authority Chairman Darrell Vanyo said. "For others, it seems to come and go with the level of the river."
History says it won't be long until the Red River provides a reminder.