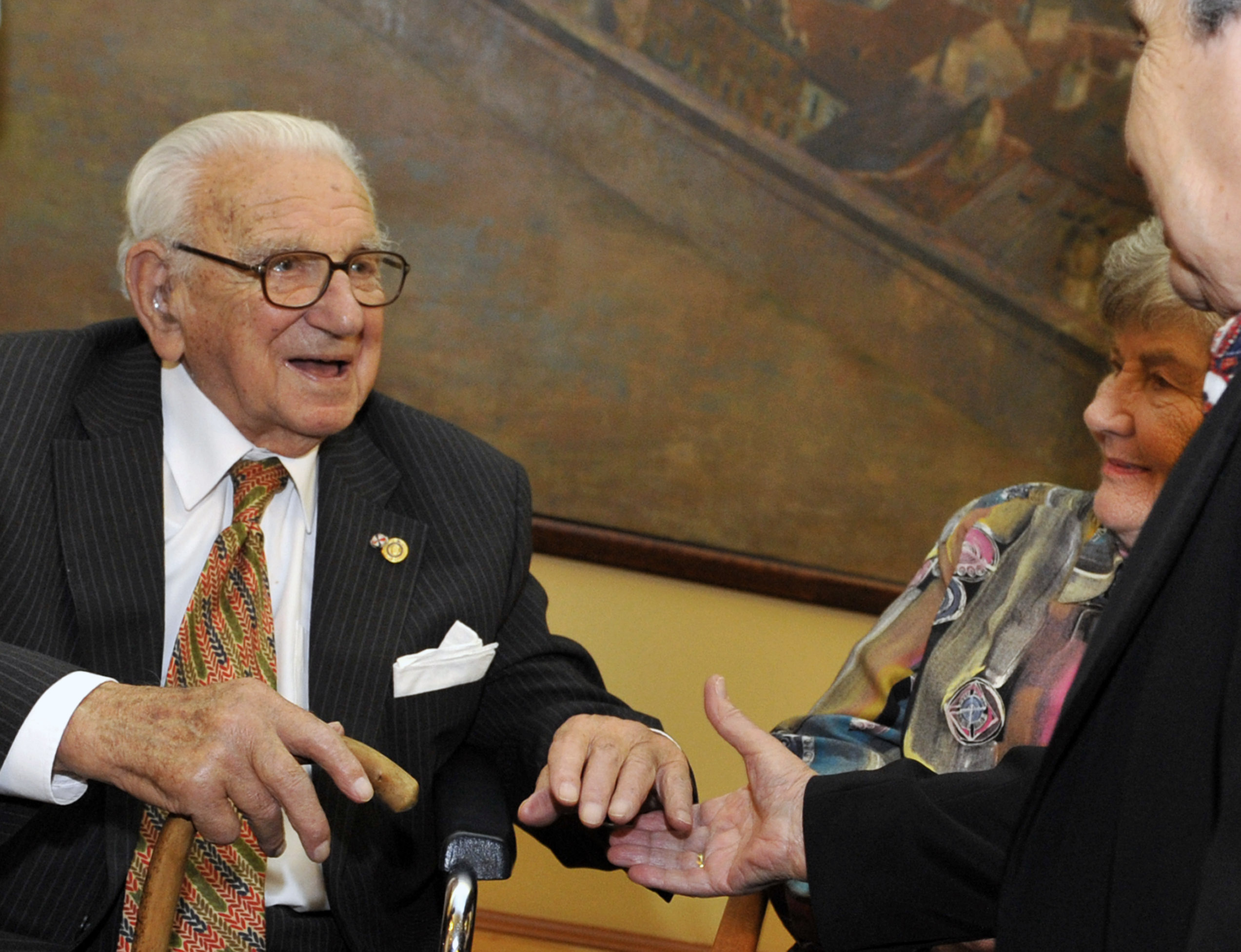 Nicholas Winton has died, and if you don't recognize the name, you might recognize this unbelievable moment from a video that raced around the Internet a few years ago.
We've chatted often about what makes a good obituary. But merely the headline in his obituary in today's New York Times reaches perfection.
Nicholas Winton Is Dead at 106; Saved Children from the Holocaust
CBS' "60 Minutes" gave Winton a fraction of the attention he deserved last year. His story was secret for far too long.
"I did not think for one moment that they would be of interest to anyone so long after it happened," Mr. Winton said of the scrapbook his wife found 50 years after his heroism. She asked for an explanation.
She gave the scrapbook to a Holocaust historian. The BBC featured the story of his rescues in the video above and his name went worldwide late in his life.
He saved nearly 700 children from certain death. He could have saved more, he lamented last year, had the United States been willing to take some of them.
"I'm not interested in the past," he said. "I think there's too much emphasis nowadays on the past and what has happened. And nobody is concentrated on the present and the future."
He's right, as I wrote last year. It's a lot easier to say "Never again" than it is to actually do something to stop genocide.