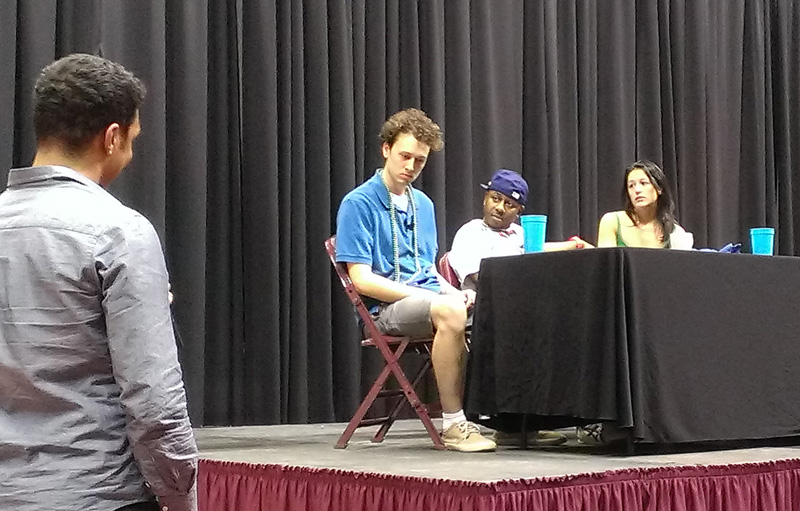 It goes without saying that newspaper website comments sections should be avoided at all costs, but sometimes they may be a fine indicator of the mentality that exists in our culture.
The reaction to today's "resignation" of University of Minnesota athletics director Norwood Teague provides such an example.
"I'm not condoning bad behavior, but part of me knows how self righteous, if not uptight people can be here," says one commenter in the Star Tribune cesspool, mirroring the what's-the-big-deal mentality therein. "Throw in a healthy dose of 'U' PC and it doesn't take much to be under the spotlight."
And there it is again: PC — political correctness, the phrase that people invoke to dismiss sexual harassment. We heard it last night when Donald Trump dismissed complaints about calling women "fat pigs, dogs, slobs and disgusting animals," by saying he doesn't have time for political correctness, "and neither does this country."
Maybe it's time to make time for it. And maybe our institutions of higher education are just the place to start.
Nearly two years ago, I was invited to a college campus where a local drama group had been hired to conduct a forum on sexual harassment and sexual assault for student athletes, all of whom were required to be there.
I didn't hide who I was when I showed up and I was allowed in. Only after the session was over was I told by an athletics department official that I couldn't use anything I heard because I wasn't supposed to be there. But I couldn't pretend I didn't hear what I heard and, besides, I was there to profile the drama company, not the athletes. Only as a courtesy (you can't invoke "off the record" after the fact), I didn't name the institution when I wrote my piece for NewsCut.
The institution was the University of Minnesota. And an unbelievably large number of the athletes — men and women — were completely clueless about how to treat women properly.
There's a certain amount of bravado to be expected when young people talk about these sorts of things, but this was different: This was a complete lack of shame and introspection on the tenets of basic decency.
That there's at least a little expression of shame surrounding the athletics department today isn't PC. It's a good start.