Last Thursday, New York Yankees pitcher C.C. Sabathia pitched five innings to win the game that clinched a wild card spot for the Yankees.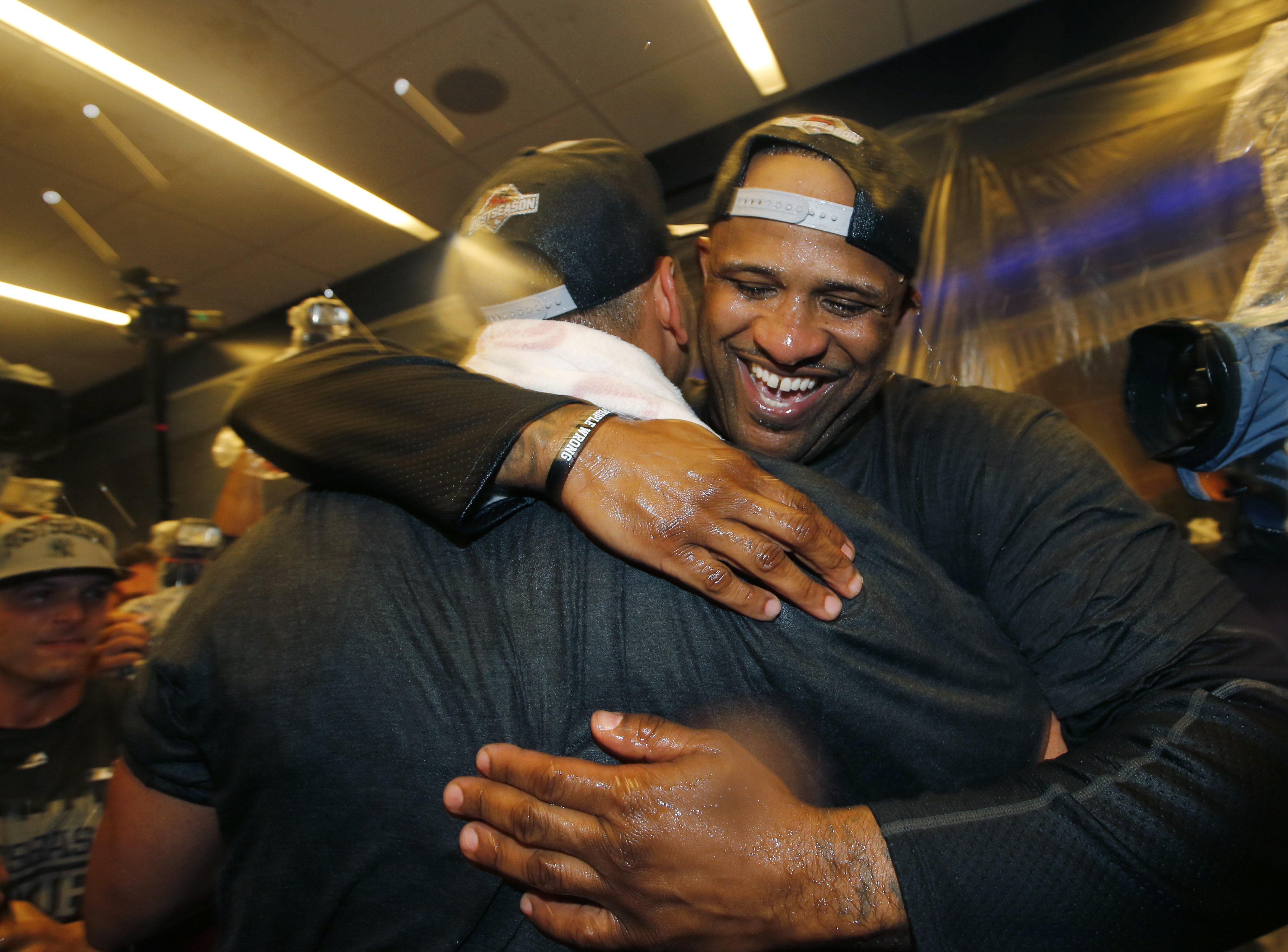 "It's been a long road," he told reporters afterward. "I didn't get a chance to finish and I had the knee surgery and this year I had an up-and-down season. To be able to find myself, feels great. It's the brace, for sure. The rest and the brace have helped. Obviously two weeks off in the season is not ideal but I took advantage and we did the rehab and I'm ready to go. And whenever I get a chance to pitch in the postseason I'll be ready."
Probably not. Sabathia announced this afternnoon that he's heading for a different sort of rehab instead.
"Today I am checking myself into an alcohol rehabilitation center to receive the professional care and assistance needed to treat my disease.

"I love baseball and I love my teammates like brothers, and I am also fully aware that I am leaving at a time when we should all be coming together for one last push toward the World Series. It hurts me deeply to do this now, but I owe it to myself and to my family to get myself right. I want to take control of my disease, and I want to be a better man, father and player.

"I want to thank the New York Yankees organization for their encouragement and understanding. Their support gives me great strength and has allowed me to move forward with this decision with a clear mind.

"As difficult as this decision is to share publicly, I don't want to run and hide. But for now please respect my family's need for privacy as we work through this challenge together.

"Being an adult means being accountable. Being a baseball player means that others look up to you. I want my kids — and others who may have become fans of mine over the years — to know that I am not too big of a man to ask for help. I want to hold my head up high, have a full heart and be the type of person again that I can be proud of. And that's exactly what I am going to do.

"I am looking forward to being out on the field with my team next season playing the game that brings me so much happiness."
Some Yankees fans reacted with their unique brand of class.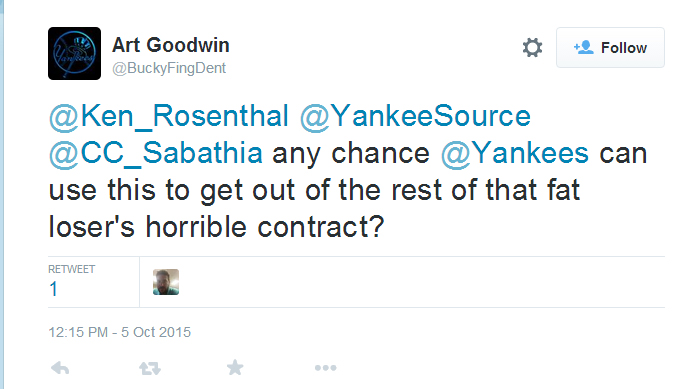 Cut Em loose @Yankees https://t.co/LojSHCrMlu

— BROKE BOI (@__beeKAY) October 5, 2015