Meet Florent Groberg. He goes by "Flo."
Flo isn't from here. He's an immigrant from France. He didn't become a U.S. citizen until he was about to graduate high school in 2001.
He has a story to tell.
He's been medically discharged from the military, and he's had 33 surgeries.
But he was well enough to walk into the White House today where he was awarded the Medal of Honor.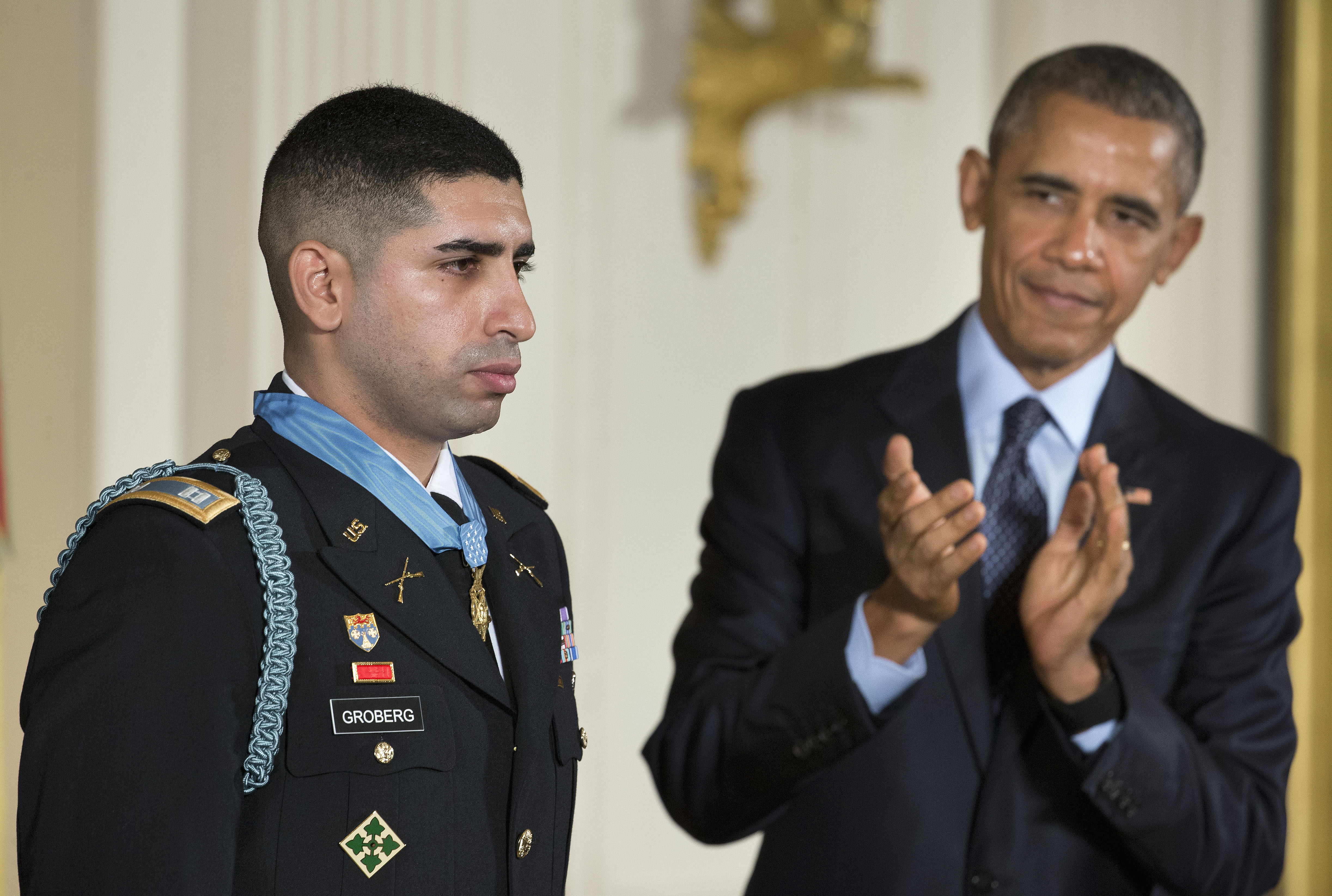 In receiving his medal today, he said what every Medal of Honor recipient says. "It's not about me."
"Four heroes, true heroes in this case, individuals who gave it all," Groberg said today. "This medal belongs to them. It is my mission to tell everyone, 'Thank you for recognizing me, but this does not belong to me. It belongs to them.'"
Command Sgt. Maj. Kevin J. Griffin, the brigade's senior enlisted soldier; Maj. Thomas E. Kennedy, the brigade's fire support coordinator; Air Force Maj. Walter D. Gray, of the 13th Air Support Operations Squadron; and Ragaei Abdelfattah, who was on his second voluntary tour with the U.S. Agency for International Development, died in the explosion.
Related: On Veterans Day, Medal of Honor recipient honors friends (NewsCut)