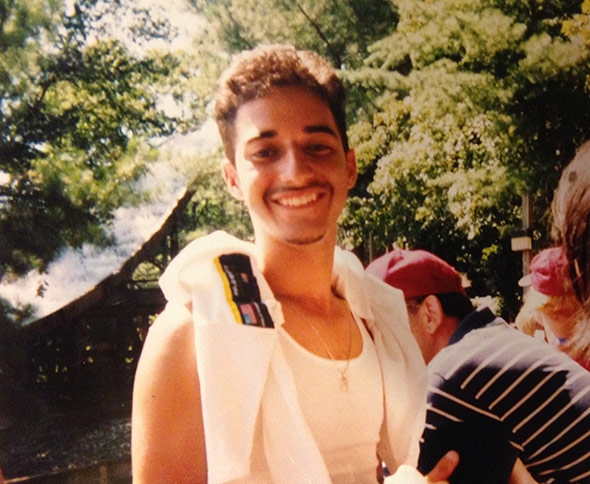 A judge today ordered the appeal of Adnan Syed reopened.
Syed was the subject of the popular "Serial" podcast a year ago and although it ended with host Sarah Koenig unable to determine for sure whether he killed high school senior Hae Min Lee in 1999, it raised enough questions about whether he was fairly convicted, and also fairly represented by a lawyer who has since died.
That lawyer never interviewed Asia McClain (she first appeared in episode one), a former classmate of Syed's who says he was in the school's library at the time of the murder of Syed's former girlfriend.
Earlier this year, she provided an affidavit to the Maryland Court of Special Appeals, which sent the issue back to a lower court for a hearing.
Reopening the post-conviction proceedings is in the interest of justice, the judge said in today's order. He also granted Syed's motion to reopen the question of the reliability of cellphone data used to convict him.
His attorney, C. Justin Brown, said prosecutors used records of calls to Syed's cellphone to place him at Leakin Park, where his ex-girlfriend's body was discovered.
But prosecutors did not include a note from AT&T when it provided the data to police which said only outgoing calls are reliable for location status, not incoming calls.
Had it offered it, his attorney says, all of the data used to convict Syed likely would have been inadmissible in court.
"If I had been made aware of this disclaimer, it would have affected my testimony," Abraham Waranowitz, the prosecution's cellphone expert told Koenig last month. "I would not have affirmed the interpretation of a phone's possible geographical location until I could ascertain the reasons and details for the disclaimer."
Koenig wrote in an October blog post:
I can't stress this enough: If you can't link the cell records to Jay's story, the case against Adnan is much harder to prove. Remember the incoming 7:09 p.m. and 7:16 p.m. calls that the prosecution claimed put Adnan and Jay together in Leakin Park, where Hae's body was buried?

Waranowitz's testimony is how they're able to place them in that park, at that time. Those two calls were huge for the state's case — the prosecutors touted them repeatedly, in opening statements, in closing statements, because they seemed so incontrovertible.

Now comes Waranowitz to say he doesn't stand behind his testimony. I know! That's why I'm stunned. In an affidavit he wrote for the defense, Waranowitz says he never saw a "critical" disclaimer that AT&T had attached to the call records, explaining the following: "Outgoing calls only are reliable for location status. Any incoming calls will NOT be considered reliable information for location."

That disclaimer was on the fax cover page that AT&T included in all its communications with the Baltimore homicide detectives in this case. But Waranowitz says he never saw it.
Archive: Has Serial changed anything? (MPR NewsCut)