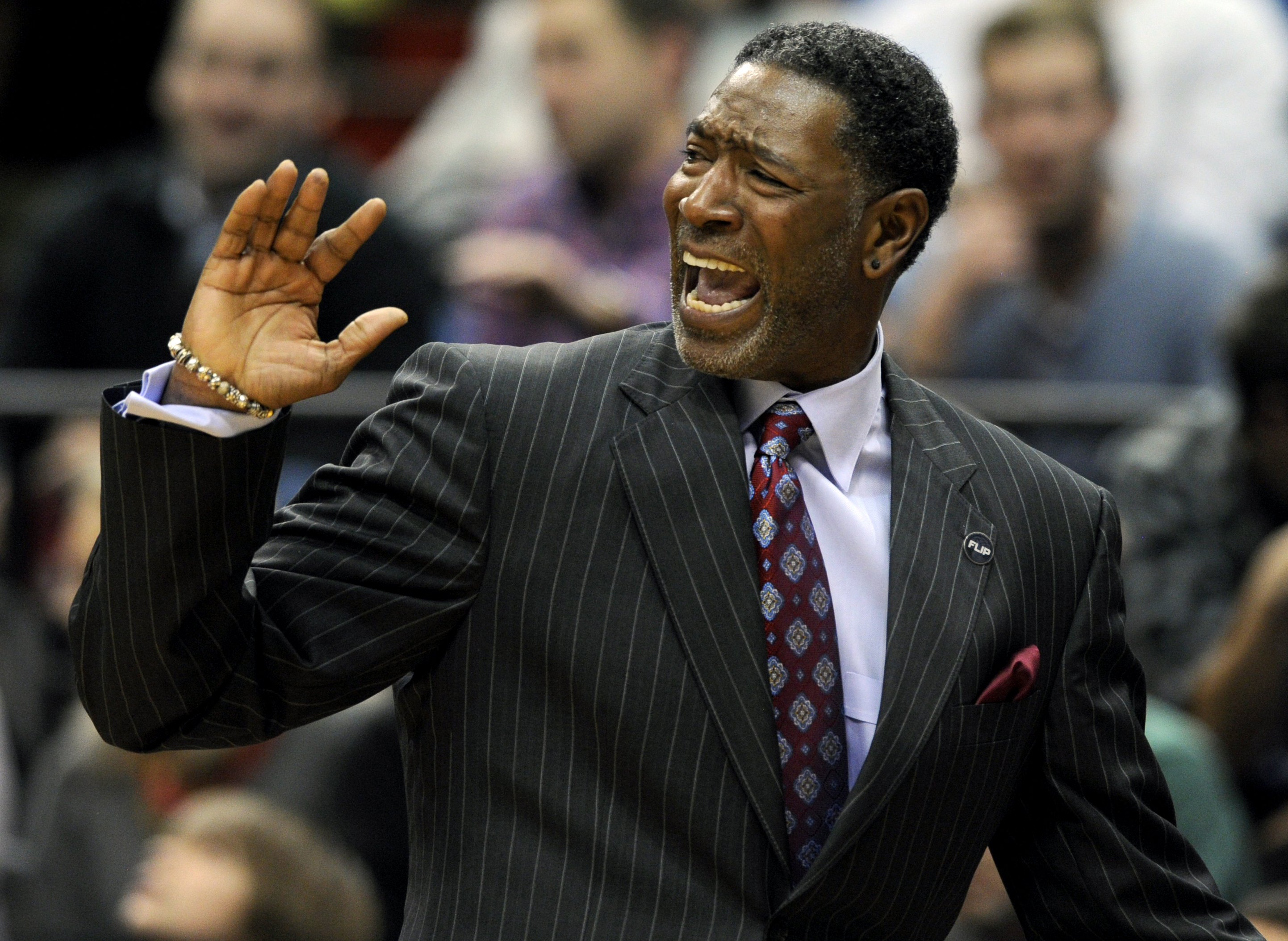 A few weeks ago, Minnesota Timberwolves guard Zach Lavine provided the first indication of dissension in the ranks of the team, which has been Team Dysfunction for years.
"It's not fun," LaVine said after an uncharacteristic good game earlier this month. "Sometimes unfair, but he's the coach and I'm the player. That's what you have to deal with. You can't really do anything about it but play good on the court. That's my voice is on the court, and that is the only way you can earn respect."
The player unhappiness has further spilled out with an Associated Press report that suggested the squad is unhappy with head coach Sam Mitchell, who got the job on an interim basis when Flip Saunders died last fall.
But nearly half the roster of 15 players privately expressed concerns to The Associated Press about Mitchell that centered on three basic tenets: His outdated offensive system, his tendency to platoon his rotations and a lack of personal accountability for the struggles. The players spoke on condition of anonymity because they did not want to publicly criticize their head coach.
The players weren't too concerned about going public with their distaste for Mitchell; they knew by talking to a reporter it would go public. They were concerned about whether their own names would be associated with the story. Classy, fellas.
The question, of course, is other than Lavine, which "half of the roster" is whining: the half around which a decent NBA team can be built? Or the half that's cashing paychecks and stalling a veteran NBA man's attempt to teach kids that they're not in high school and college (for one year, anyway) anymore?
Mitchell said he can't be concerned with his job status.

"It's bigger than me. And I learned that a long time ago," Mitchell said. "It may turn out that I'm here to see it (through). But it may turn out I'm not. The people in this league know there's a certain way we have to do this."

The team is 2-3 after a miserable 1-13 stretch, and Mitchell likes what he sees.

"There's no other team I'd rather coach right now," Mitchell said. "These young guys are turning into pros before our eyes."
Timberwolves owner Glen Taylor promised Mitchell and GM Milt Newton a year to see if they're right for the Wolves. That's a problem now, the blog Canis Hoopus writes today, because it doesn't give the team much time to put together a Plan B.
A mitigating factor this time around might be the anticipated sale of a significant percentage of the team to a group led by Steve Kaplan. According to reports, this seems likely to get done sometime prior to the end of the season, which raises questions about how the decision making in ownership will take place.

Taylor will still be the majority partner, but it appears as if Kaplan and his group will not only hold a significant piece of the franchise, but also a right to buy a majority of the team at some point in the future.

Presumably the near-term future of basketball operations and how they will be evaluated is something under discussion between Taylor and his future partners.

In the meantime though, the Wolves are drifting through another season without direction, being run by people who have no job security and thus little empowerment.

What the organization desperately needs is someone in charge who is smart, proactive, forward thinking, and empowered, and it needs that person sooner rather than later. The NBA is not a business that waits. Opportunities pass by too quickly to spend a year without clear leadership.
After Saunders' death, the Timberwolves players wore T-shirts with "we" on them, signifying the team would unify in the wake of the coach's death. Then they won eight games in a short period of time.
That seems like a long time ago.