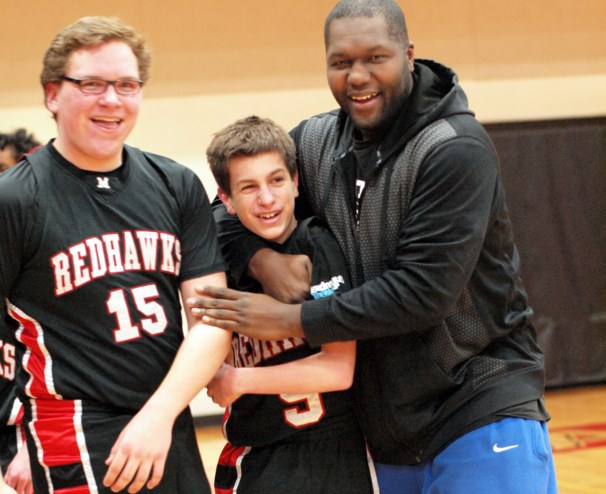 Liam Hollidge, a member of the Minnehaha Academy C-squad basketball team, is clearly destined for greatness even if it's not likely to be as a basketball player.
He's already a star, however, just by trying out for the team, KARE 11 reports.
The kid stands a little over 4 feet tall, if you measure these sorts of things in inches and feet.
"Watching Netflix, playing video games didn't seem right to me," Liam, a freshman, tells KARE. "So I said to myself if I didn't play basketball then I will always regret that decision not too."
That's the sort of thinking that can get you places in this world.
He didn't know how to play basketball when he tried to get on the team.
"I said to Liam, 'First we need to learn how to catch the ball,'" head coach Larry Suggs said.
Last Wednesday he got into a game against St. Paul Academy, parked himself about as far away from the basket as he could, and then launched a shot.
January madness.