Here's your daily dose of sweetness 2.0.
You may recall this lovely picture from a NewsCut post last August, when the twin daughters of Cleveland Indians player Mike Aviles took the pitcher's mound before a game, and his daughter, diagnosed earlier in the season with leukemia, threw out the first pitch.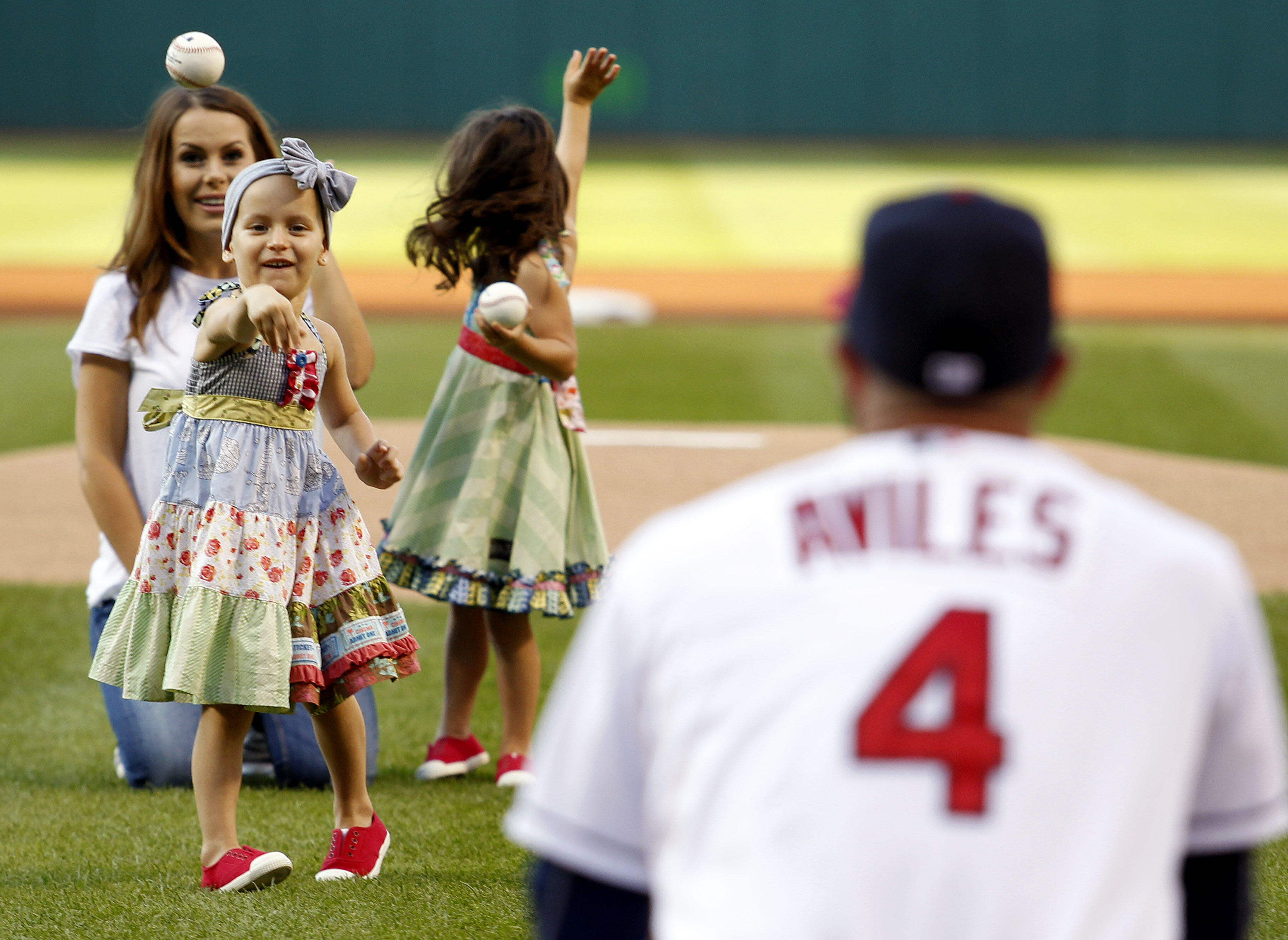 When she was diagnosed, Adriana told her father she wanted to throw out the first pitch at a game.
His teammates all shaved their heads.
No hair, THEY CARE.
@Indians players shave heads to support @Themikeaviles' daughter in her battle with leukemia. pic.twitter.com/F2vbQBO3y0

— MLB (@MLB) June 18, 2015
His team decided not to trade him during the season, so he could be near his daughter's hospital during the treatments. He has since signed with the Detroit Tigers.
Fast forward to today.
Aviles announced his daughter is cancer free.
Mike Aviles' Daughter, Adriana, Deemed Cancer-Free – @JD944https://t.co/Gz8fYNBc1M pic.twitter.com/Cq0iMCRxOd

— Baseball Essential (@BB_Essential) February 18, 2016
Some reactions in Goodyear to news that Mike Aviles' daughter, Adriana, is cancer-free: pic.twitter.com/aS7mjdGEkq

— Jordan Bastian (@MLBastian) February 18, 2016
Hearing great news about Adriana Aviles makes me think of this incredibly candid/powerful thought from Mike Aviles: pic.twitter.com/nF2NtZb62O

— Zack Meisel (@ZackMeisel) February 18, 2016