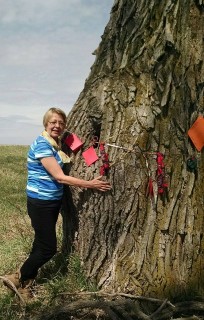 People are attaching love notes to a Cottonwood tree, that's stood sentry by the side of Minnesota Highway 7/U.S. Highway 59 longer than almost every Minnesotan has lived. But it will not live much longer, apparently.
If the Minnesota Department of Transportation had its way, Watson's Mile Tree in western Minnesota would be gone by now. It wants to cut the tree down, insisting it's a safety hazard.
Over the weekend, Kylene Olson held a picnic there in another attempt to forestall its demise, West Central Tribune says. It worked. After Olson called Minnesota DFL U.S. Rep. Collin Peterson, MnDOT agreed to a one-week delay, long enough for supporters to harvest seeds from the tree.
There isn't a lot to look at on the highway once you get past the grain elevator south of town. Just a tree. One tree.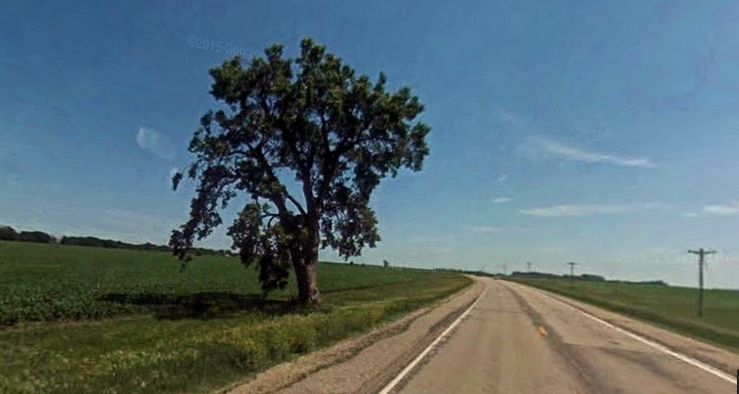 "A Cottonwood, I proudly am, and have been a Sentinel over this Prairie for a good one hundred years plus," the tree writes on its Facebook page. "Progress, there is a line, Perseverance will Prevail, thanks to all of you for your spirit and strength."
It was originally to fall yesterday.
It's not the first stay of execution. MnDOT was going to cut the tree down in 2010 before Olson intervened.