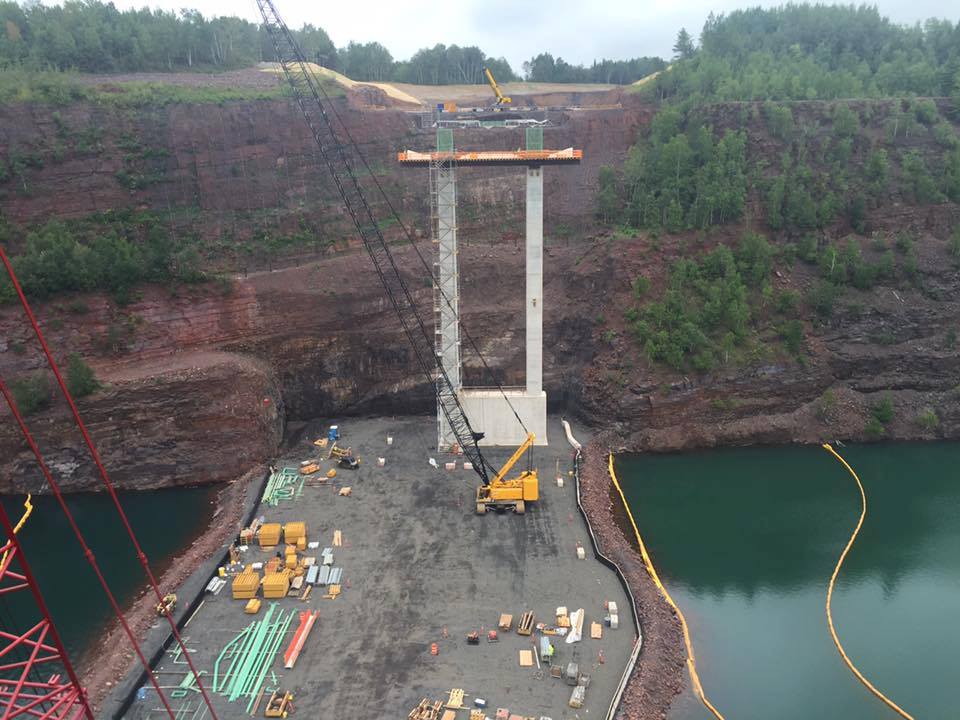 Maybe "Hat Trick" just wanted a better view of the construction of the tallest bridge in Minnesota.
But it was an ill-advised trip that she took along a rock face at the Highway 53 construction site outside Virginia, Minn., the Minnesota Department of Transportation reports on its Facebook page.
She got stuck.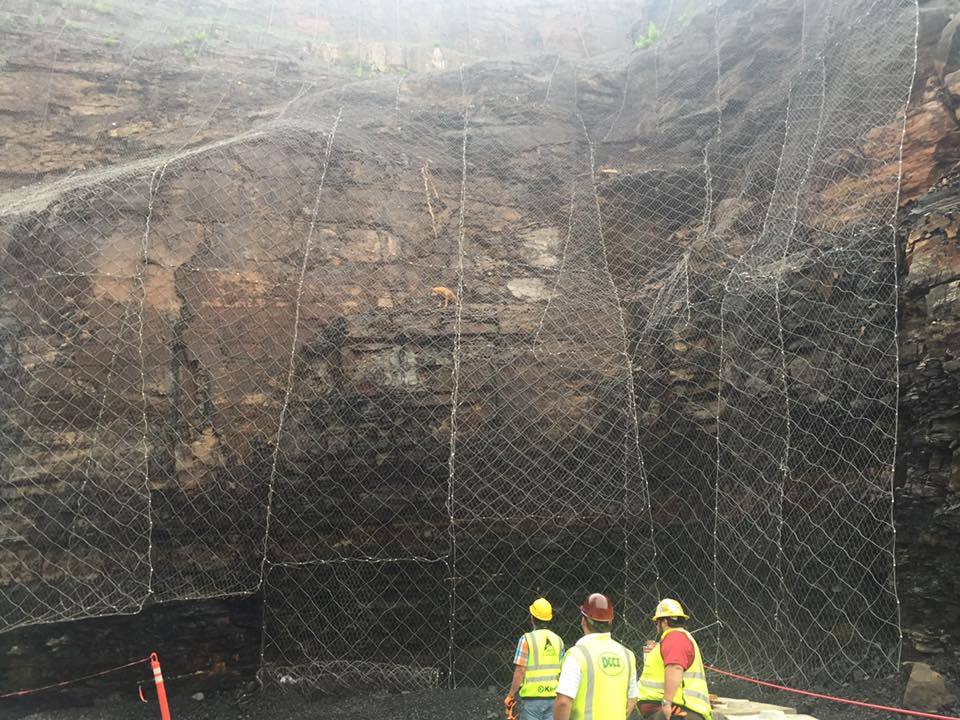 The construction people didn't know she was there until they heard rocks falling, MnDOT says.
"After unsuccessfully trying to coax the dog down the wall, a worker volunteered to go up on a man lift. The pup reportedly jumped right into the basket and was an obedient guest, sitting nicely the whole way down. The worker even brought an extra safety harness to clip the dog in the basket for extra security."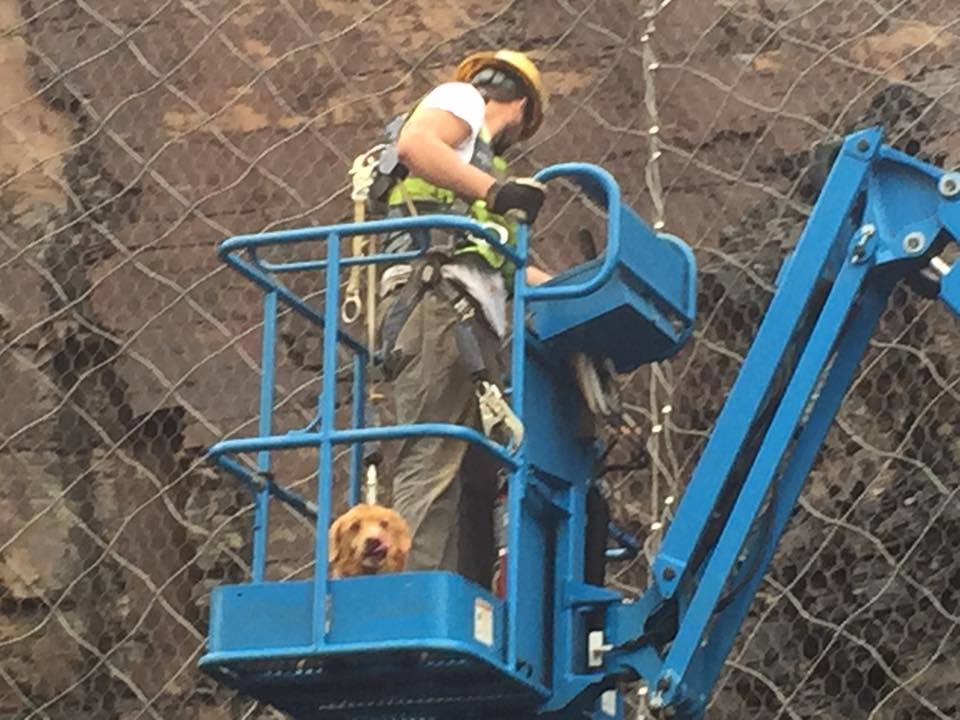 Thanks to an ID collar, the owners retrieved Hat Trick in about 30 minutes.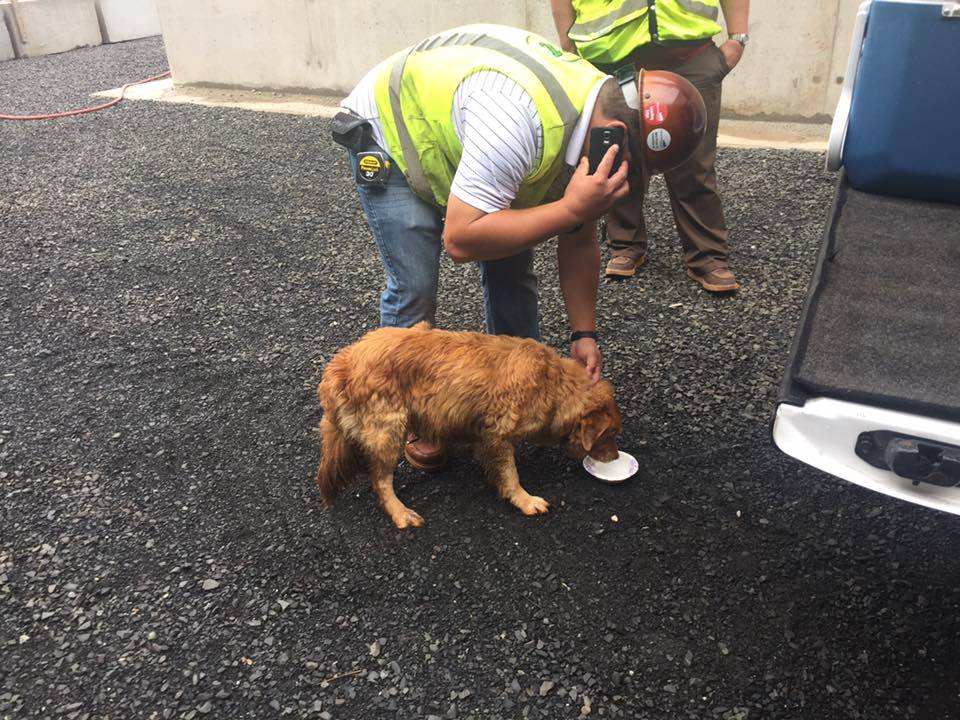 I promise this is the last animal post of the day.