[Update 4:05 p.m. ] — Matadi finished 5th tied for 4th in his heat today, a third of a second off the winner in the heat, not enough to advance to the finals. He set a Liberian record with his performance, however.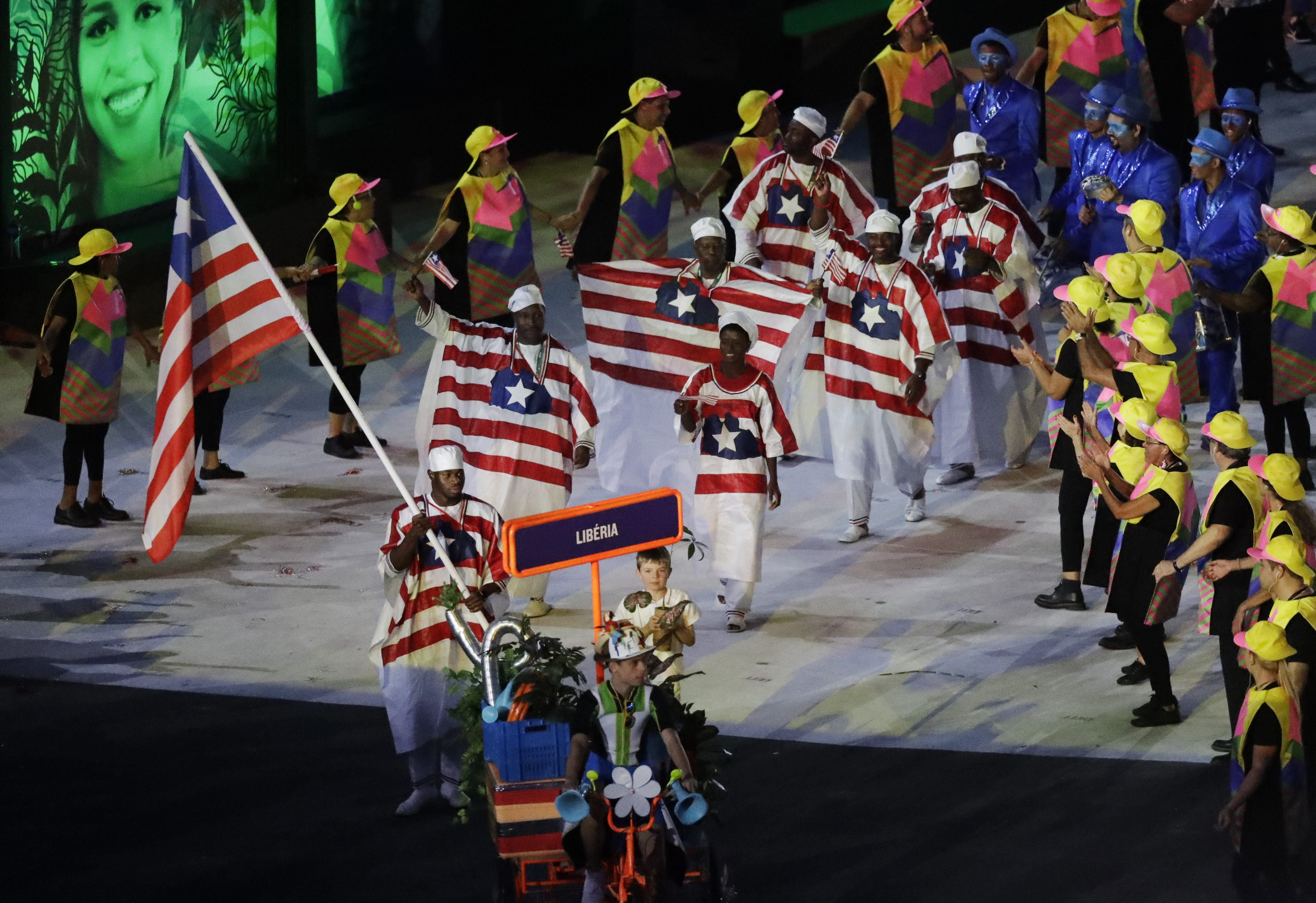 Emmanuel Matadi, a St. Paul Johnson High School grad, is going to run the 200-meter dash at the Olympics in Rio today and his mother is going to see him do it, and that should sustain us through another day in the daily drumbeat of awful news in the world.
Matadi, 58, has been homeless since fire gutted her home in St. Paul in 2013. She hasn't seen her son, who's running for Liberia, in a year.
News stories last week prompted people to do what people instinctively do. You'll want to sit down for this if you're a big follower of daily news: They helped, the Pioneer Press says.
Donations have been collected in a GoFundMe.com/OlympicFlo account set up by her church, Galilee Lutheran of Roseville, where Florence and Emmanuel are members. The money will pay for her hotel stay, food and transportation in Rio, and any leftover funds will be put toward her housing at home.

After reading about her efforts to get to Rio, Delta Air Lines managers on Friday night offered her complimentary round-trip airfare to Brazil. Matadi, 58, boarded a plane to Atlanta at Minneapolis-St. Paul International Airport on Saturday afternoon and arrived in Rio on Sunday morning, where she was able to surprise 25-year-old Emmanuel, whom she had not seen in a year.
Liberia is fielding a two-person team at the Olympics and did not offer any assistance to the athletes to get to Brazil, according to OKAfrica.com, citing the expenses of last year's Ebola outbreak in the country.