Everything you want to know about what it's like to be a father you can find in the expression of Chuck Van Gordon, who was at Detroit's Comerica Field last night when a birthday video message from his daughter, Melissa, was played on the video board.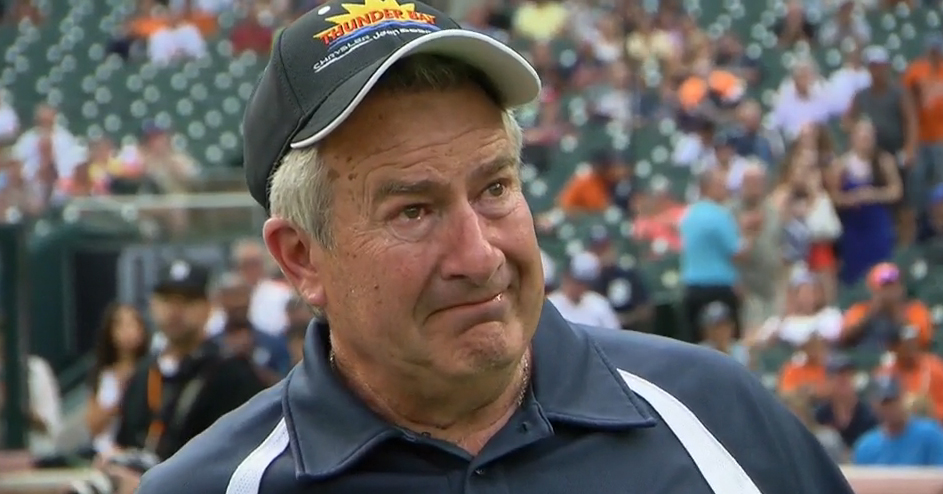 She's in the Army and has been deployed overseas a number of times since she joined up in 2013, taking her oath outside the stadium on her mother's birthday.
It was all a little much for Chuck.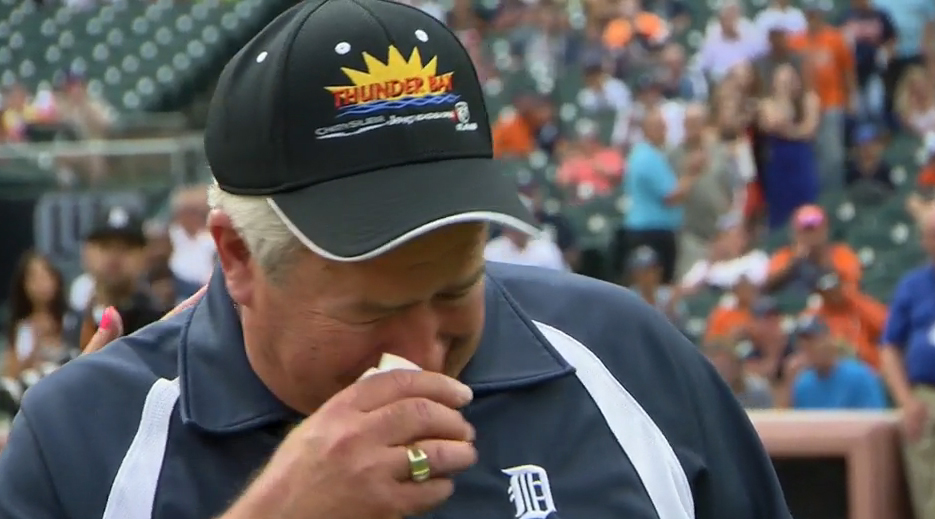 Now you know what happened next. Everyone knew what was going to happen next. Chuck didn't know what was going to happen next.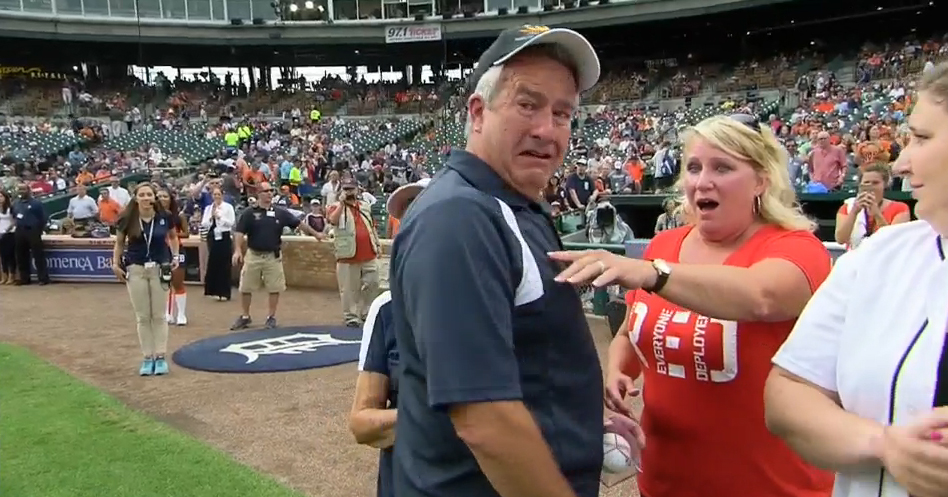 What happened next was that moment when your heart is sort of broken, and then it's not. That moment when your kid shows up.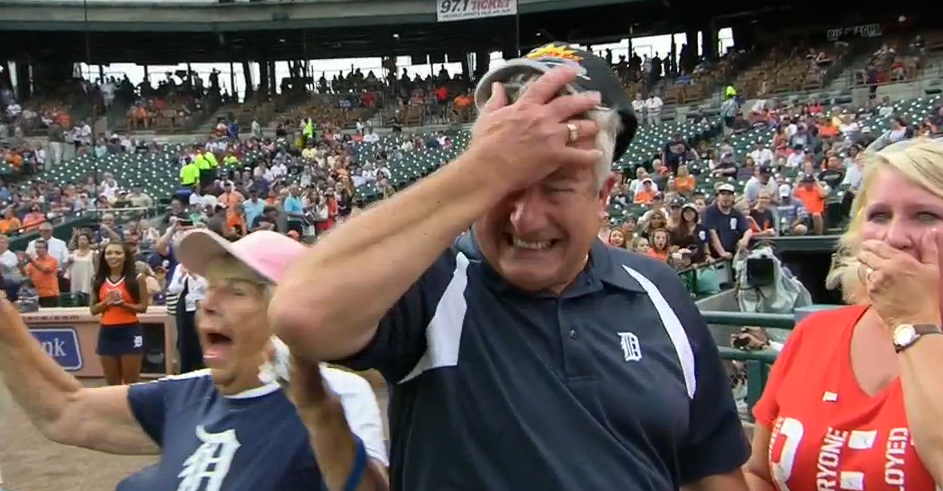 We've seen these things a thousand times. It never gets old.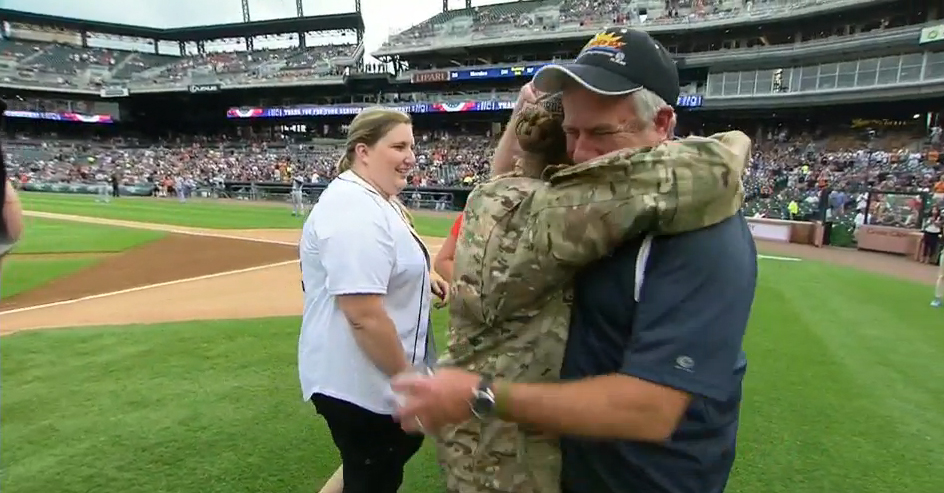 Chuck's daughter has been in Iraq for the last nine months.
She's home for good now and ready to start her civilian career. She's a teacher.
Here's the whole video.