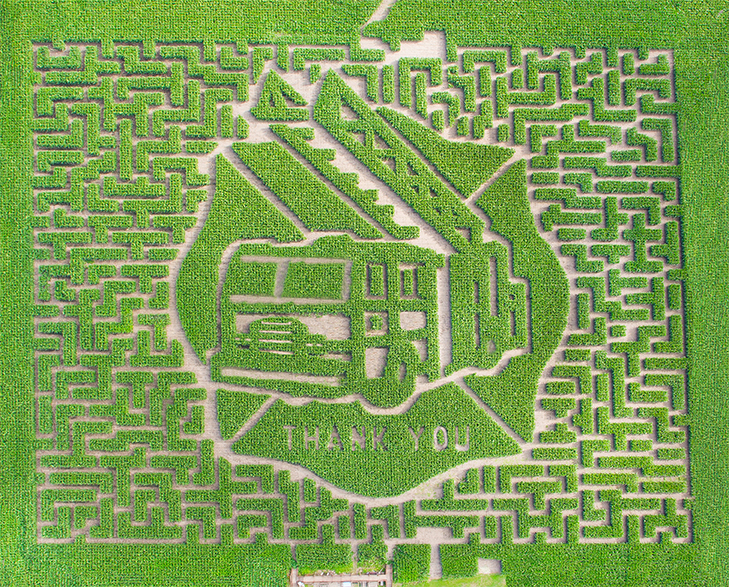 Continuing today's theme of suburbia on the march, the defining corn maze of the Twin Cities is nearing the end, at least in its present location.
Finance & Commerce (paywall) reports that a subsidiary of Canterbury Park has purchased the land on which owner Sever Peterson has leased the property for his corn maze, which he says is the largest in America.
The property will be converted to a "mixed use" development; suburbia, in other words.
But it'll be a few years yet before the bulldozers coming calling.