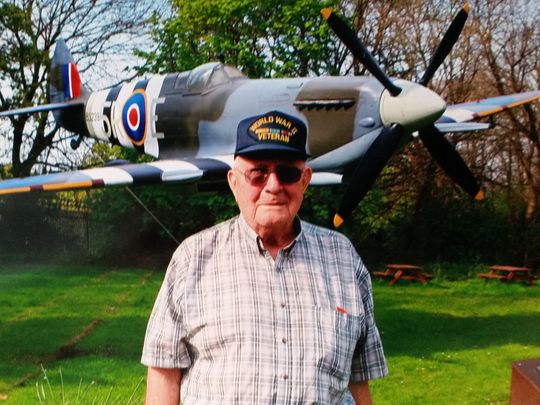 Melvin Rector, 94, spent considerable time in his post World War II years regretting that he never returned to England, where he was a radioman on several B-17s and a gunner on another — Memphis Belle, perhaps the most famous B-17 in the war.
Earlier this month, he decided to head overseas to visit former RAF base Snetterton Heath in Norfolk, but he stopped at the Battle of Britain Bunker in the Uxbridge area of London first. And there he died, collapsing after emerging from the bunker.
"He couldn't have asked for a better way to go," his daughter tells Florida Today. "It was quick and painless. He had just gotten to see two planes and he passed away between them."
His family decided he would be cremated in the UK after a sparsely attended service. But then people in England found out about it and gave him a decent and deserved send-off.