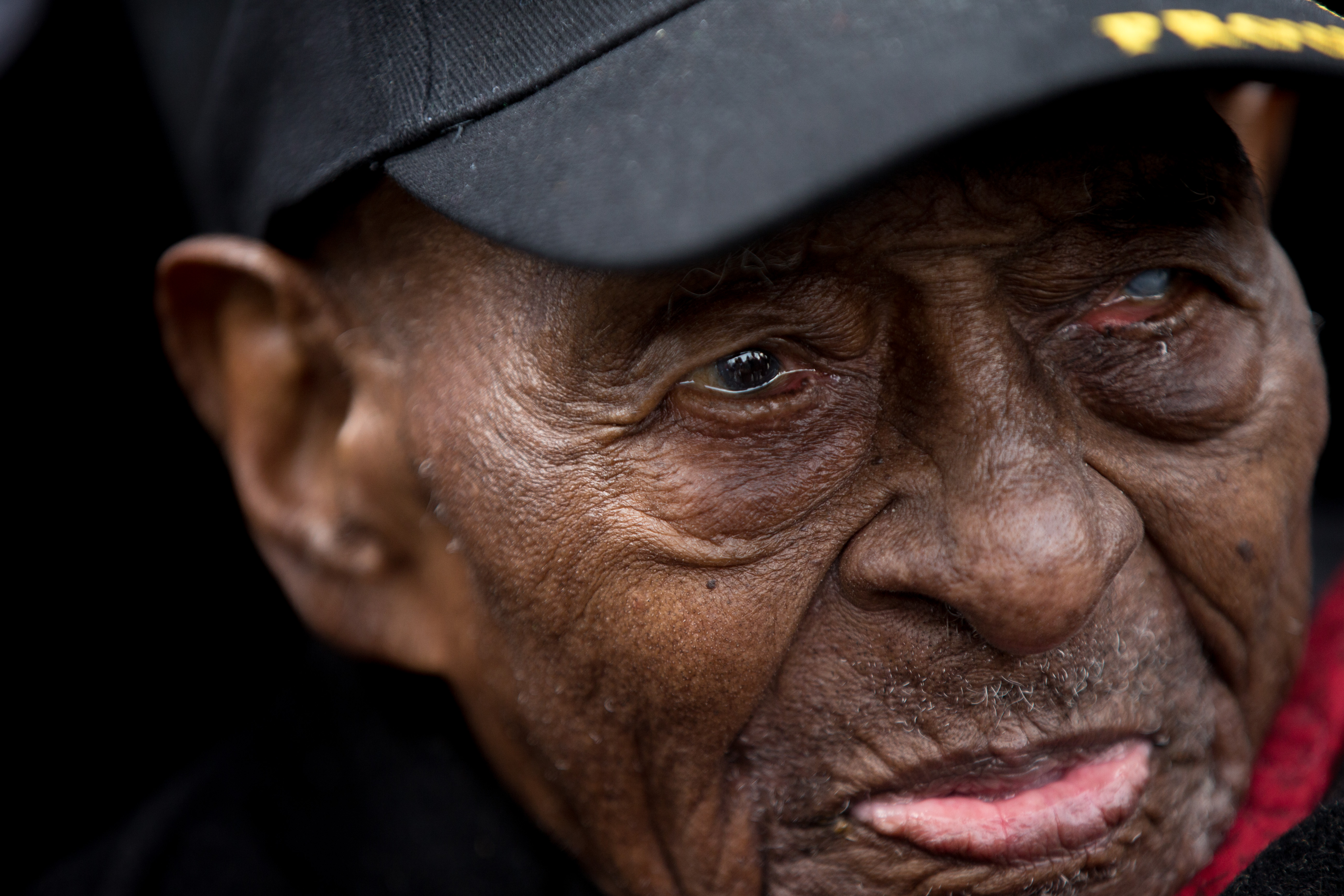 Frank Levingston, the nation's oldest living World War II veteran has died. He'd held the distinction for only two weeks.
Levingston, 110, died yesterday at a home for veterans in Bossier Parish, La., according to family members.
He enlisted in the Army in 1942, served in Italy, and left the military life in 1945.
"I can remember the day I was inducted in the Army until the day I was discharged," Levingston told a TV station last year. "I've been through so many dangerous things and I'm still here. I'm thankful to the almighty God for it. That's all I can say."
A friend said a few years ago someone asked him how long he was going to live. "110," Levingston is said to have replied.