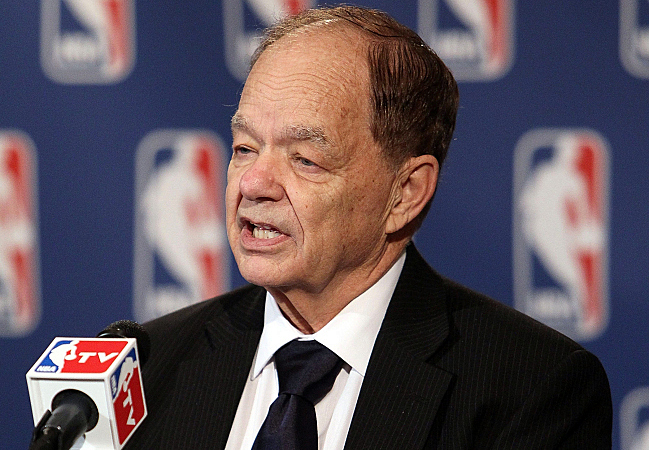 Glen Taylor, the longtime owner of the Minnesota Timberwolves, may not be very proficient at building NBA championship teams, but he sure knows how to make money.
Taylor, who also served in the Minnesota Legislature, has become one of the richest men in America by controlling the country's wedding-invitation-printing industry, from his homestead in Mankato, Minn. He bought the Star Tribune. With cash.
But even though the Timberwolves are one of the worst teams in the NBA, with an attendance at the bottom of the heap, owning the NBA team is like printing money now.
ESPN reports today that Taylor, who's not getting any younger, has sold a minority interest in the team to Lizhang Jiang, a Shanghai-based businessman, that puts the value of the team at $1 billion.
That's an astounding figure, considering that Forbes, which annually tracks such things, put the value of the squad at $625 million a year ago last January. That's a 60 percent jump in value in 18 months. That's on top of the 45 percent increase in value for the Timberwolves over the previous 12 months.
Much of that increase in value comes from a new TV rights deal. Much of it comes from the value of what NBA teams have sold for in recent years (thank you, Los Angeles Clippers and Milwaukee Bucks).
Taylor bought out his fellow local investors in 2013 and was looking for local ownership to take over the franchise in the long term, but the NBA is out of the league of almost all Minnesota moneymakers now.
Last year, Taylor announced he intended to sell 30 percent of the Timberwolves to Steve Kaplan, a minority owner of the Memphis Grizzlies. That deal fell apart in May.
It's a safe bet that Taylor made a killing because it did.