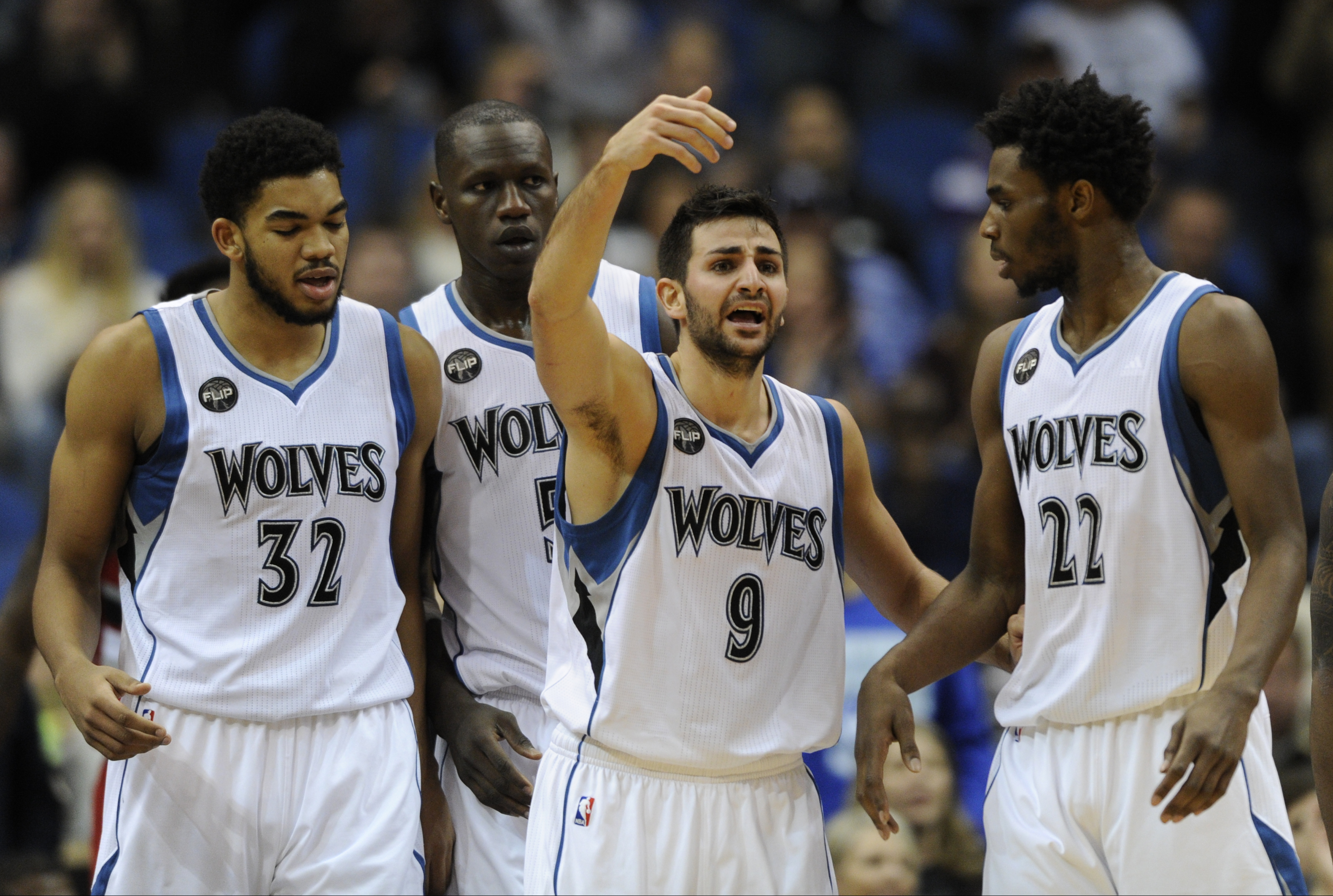 The Minnesota Timberwolves have been on a roll lately — new coach and general manager, a rookie of the year award, and the admiration of some of the NBA's upper crust media — so it was only a matter of time before something went awry.
Ricky Rubio, a year into a four-year contract, is threatening to leave the team if the Timberwolves don't make the playoffs next season, according to ESPN (audio here).
"When I arrived to Minnesota, my hope was to break the seven years' streak without [a] presence in [the] playoffs. I still have that hope, but it's very tough mentally when year after year that goal is not met," Rubio told Catalunya Radio, a Spanish radio network.
"Next season will be crucial for me. I've been in the NBA for five years, and six years without playoffs would be a long time. At 26, I'd have to start thinking about teams that can get to the playoffs and win in the Finals."
Rubio's apparent ultimatum comes as one of the best point guards — that's Rubio's position — in the upcoming NBA draft has made it clear he'd like to play in Minnesota. Kris Dunn, however, might not last in the draft long enough to allow the Timberwolves to select him with the fifth pick in the draft.
If the Timberwolves don't trade Rubio before next season, it could be an awkward season. Minnesota sports fans tend to detest players who don't want to be here and, at least up to now, Rubio has been a fan favorite.