A year ago Sunday, Jack Evans and George Harris became the first same-sex couple to be married in Dallas County in Texas. But they were icons in the city for more than 50 years, about the length of time the two had been together before finally being allowed to get married. They married a day after the U.S. Supreme Court legalized same-sex marriage nationwide.
"Their fingerprints are on every major gay and lesbian organization in this city," friend and former Dallas City Council Member Chris Luna tells the Dallas Morning News.
They will not celebrate their first anniversary.
Jack died yesterday at 86.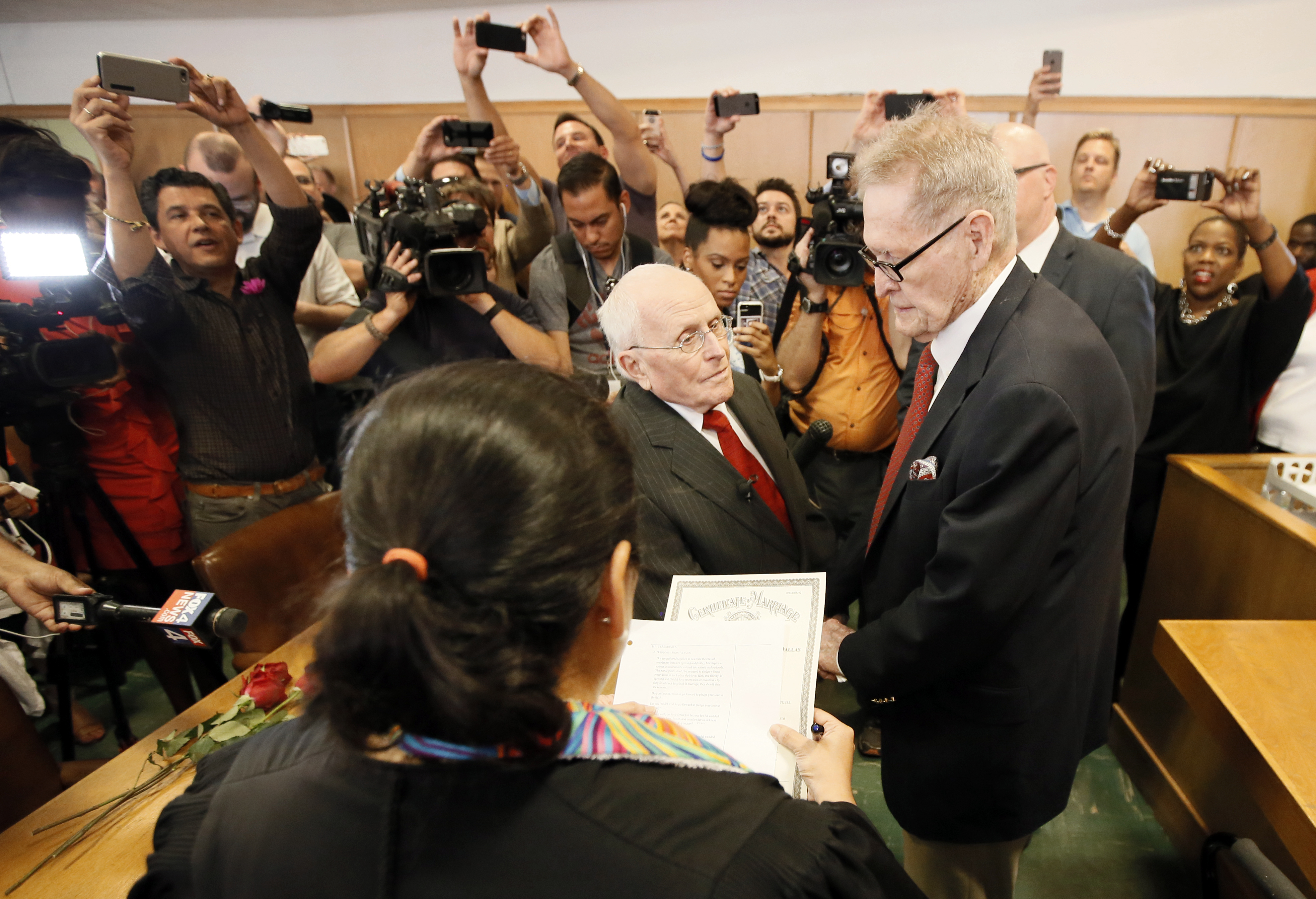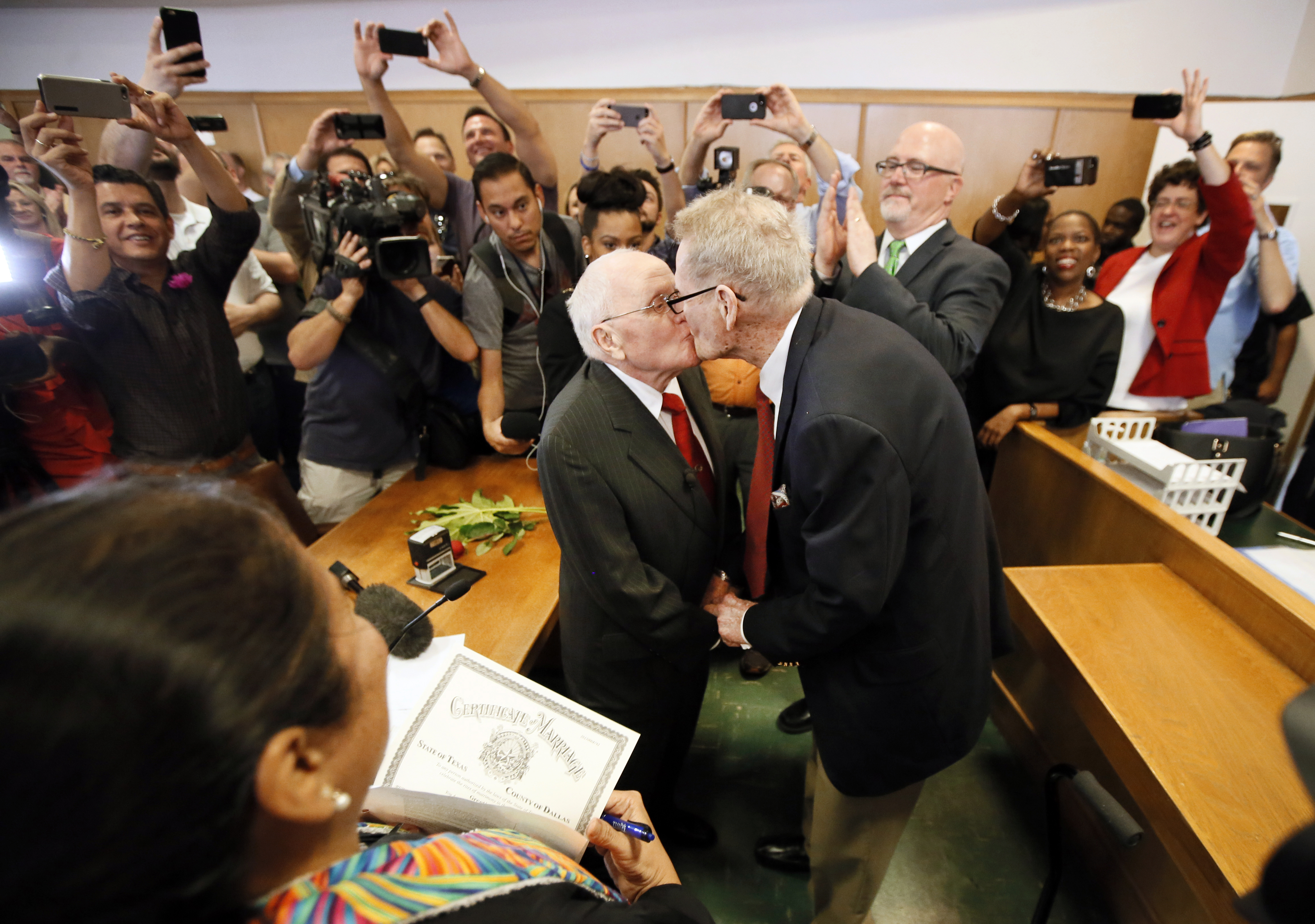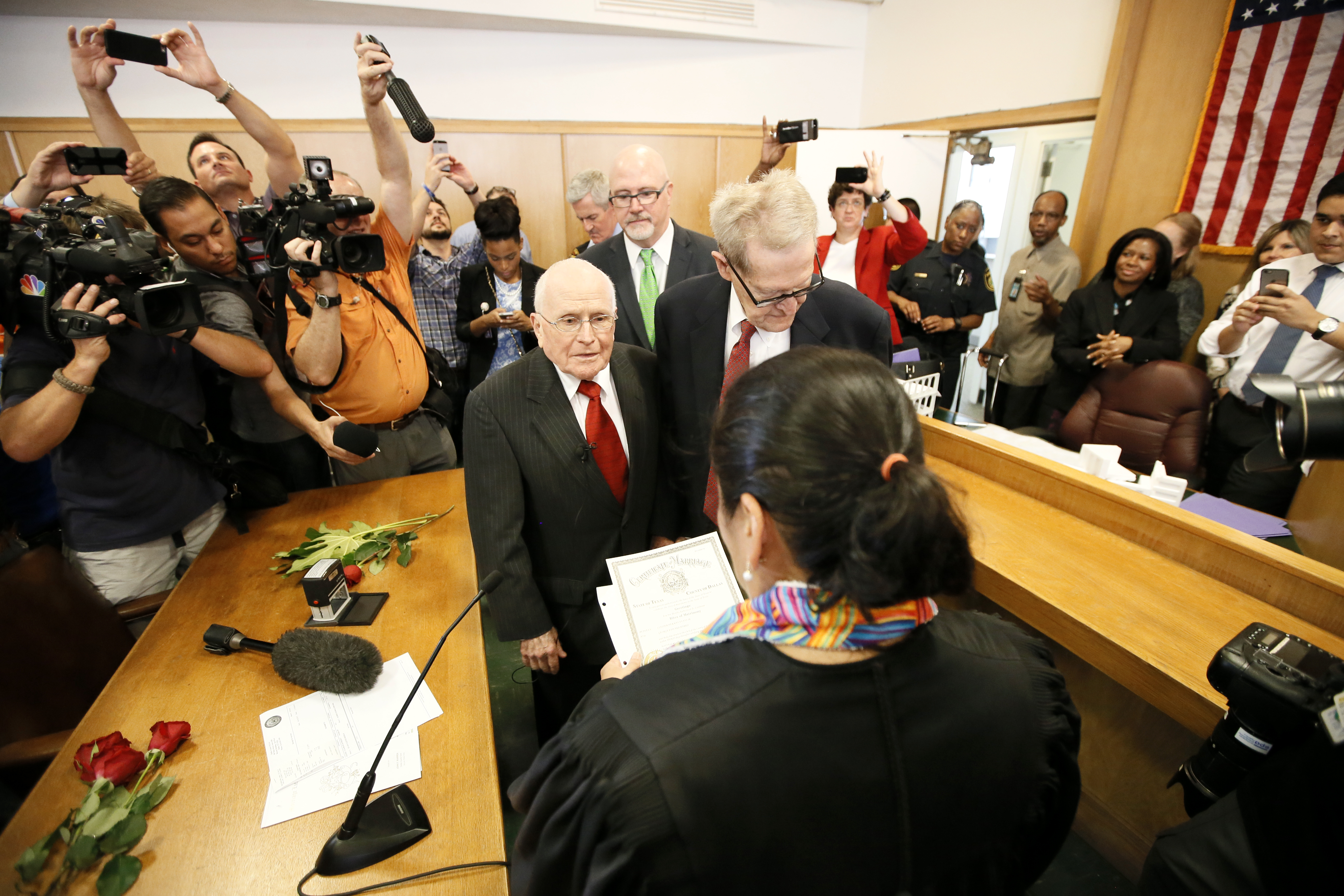 "We had great love for each other and we proved it," Harris said Friday. "We proved it — that love wins."