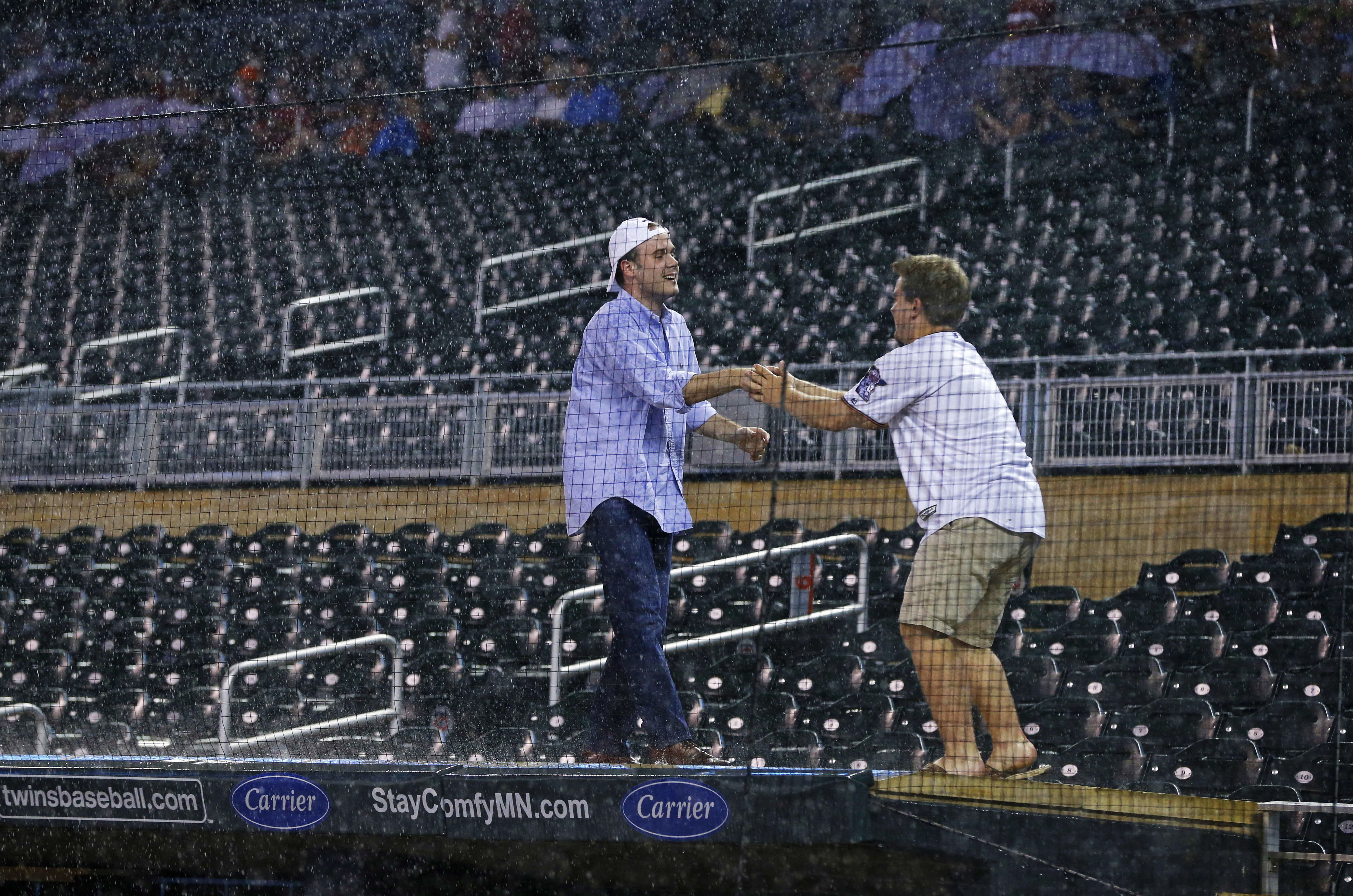 In a few years from now, we'll fondly recall the days when people who went to baseball games went there to watch baseball.
Major League Baseball has increasingly tried to provide a "fan experience" that involves more than just the game and it's about to take the next step.
If it sounds like Pokemon Go for baseball, that might not be a coincidence.
This week, a group of Google former employees picked up $7 million from a high-profile investor group to build an all-in-one mobile app development tool for people who go to games. One of the investors is Major League Baseball, Forbes reports.
Xperiel's app-development tool also lets stadium owners and sports teams create mobile apps that use a smartphone's sensors in conjunction with so-called beacons that stadium operators can place throughout the facility. These beacons transmit wireless signals that can be picked up by a fan's smartphone and can trigger certain events within a mobile app to make a more compelling experience for fans. For example, a sports team could create a mobile app in which each time familiar fans enter the stadium and walk by a certain big screen, a nearby beacon would sense that they are near and trigger the fans' faces to come on screen.

"It welcomes you," said Alex Hertel. "It provides that level of personalization."
That's cute, but that's not really where the technology will change the fan experience. This scenario from CNBC is:
At Dodger Stadium, that could mean getting a digital puzzle piece after scanning a ticket and another for buying a drink. Get all four pieces and collect a bobblehead.
Sound familiar?
Creators of the high-profile augmented reality game Pokémon Go "have done a fantastic job tapping into millennial energy," [Sun Microsystems' co-founder Andy Bechtolsheim] added, saying that he believes the tool can perhaps lead to more people creating similar popular apps.
CNBC says the ex-Googlers want to make baseball fun again.