I'm off today, but, hey, here's another chance for me to post — yet, again — the greatest picture ever submitted to NewsCut.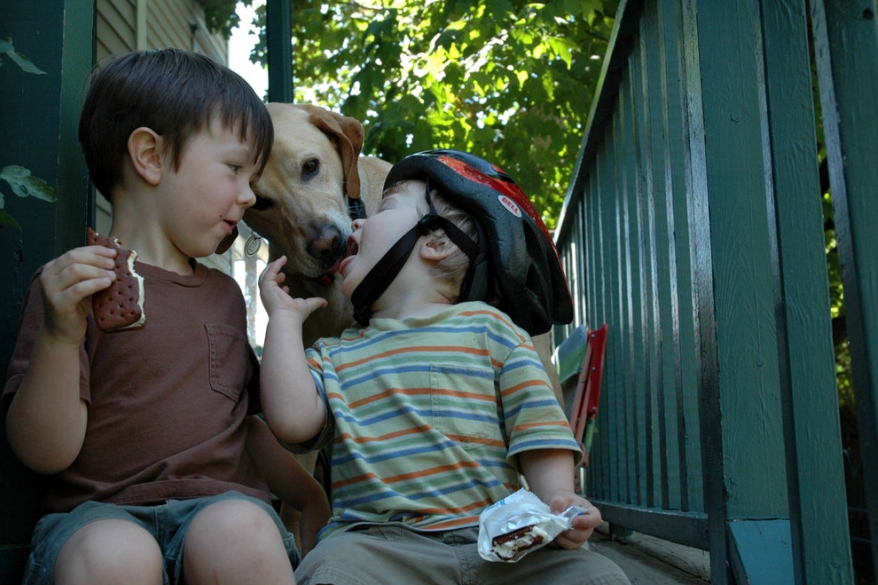 Meghan Ryan
Meghan Ryan submitted this many years ago during one of the "Weekend in the Life of Minnesota" experiments.
This was seven years ago. Those kids are getting on now, and I hope the dog is still around.
[Update 6:08 p.m.]- This from today: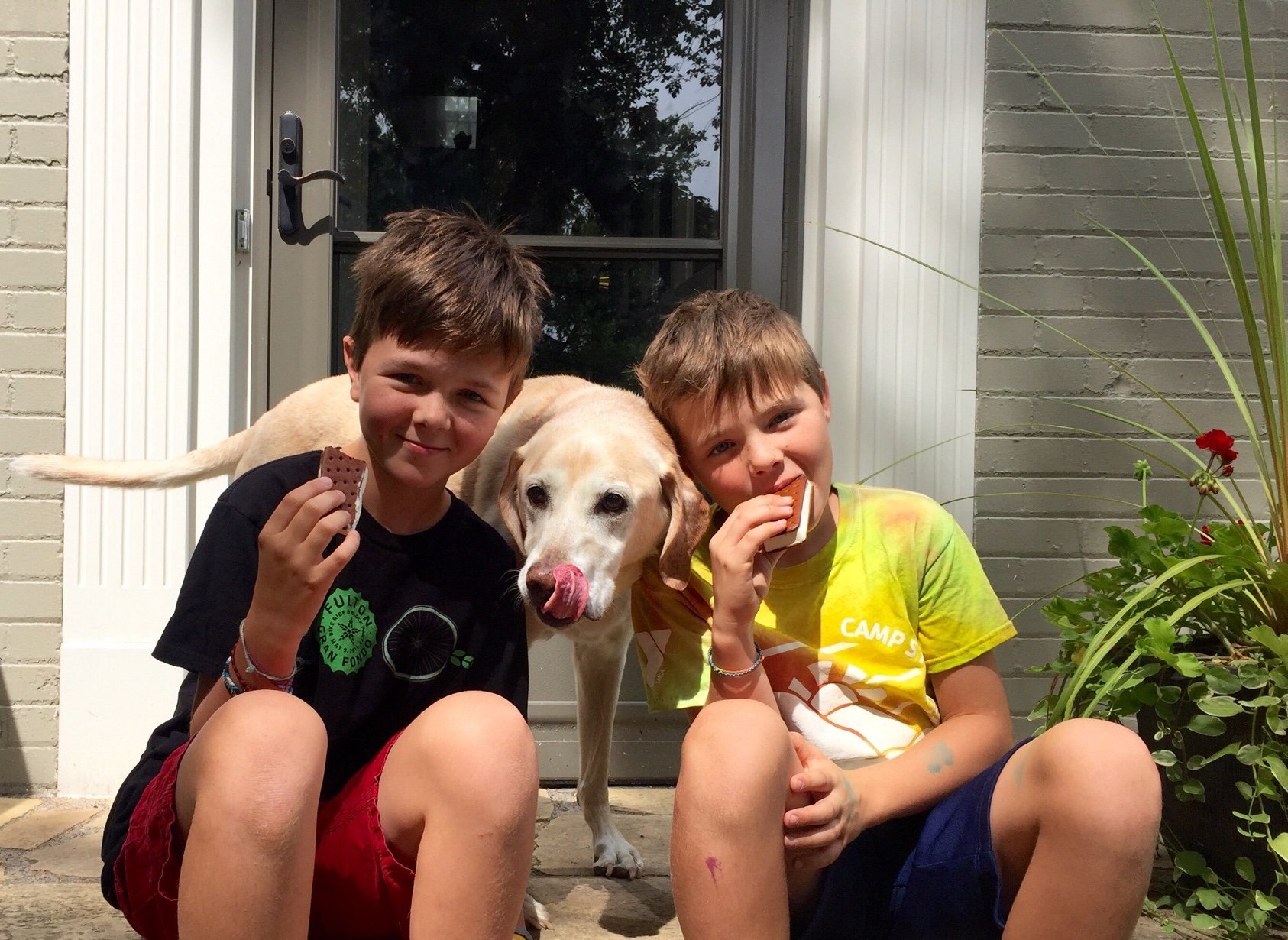 You're not going to be able to beat that photo, but with summer ebbing (spoiler alert: summer is ebbing), let's live vicariously. Post your photo in the comment section of your best moment of the summer (that's ebbing) and the story surrounding it.
Here's an example (without the photo). A Facebook friend took her freshman daughter to the University of Minnesota Duluth this week. Her little brother went along. And then it was time for the two of them to say goodbye, so brother and sister hugged with all the feels involved therein (described earlier in this essay). All in one precious moment.
So, how was your summer?