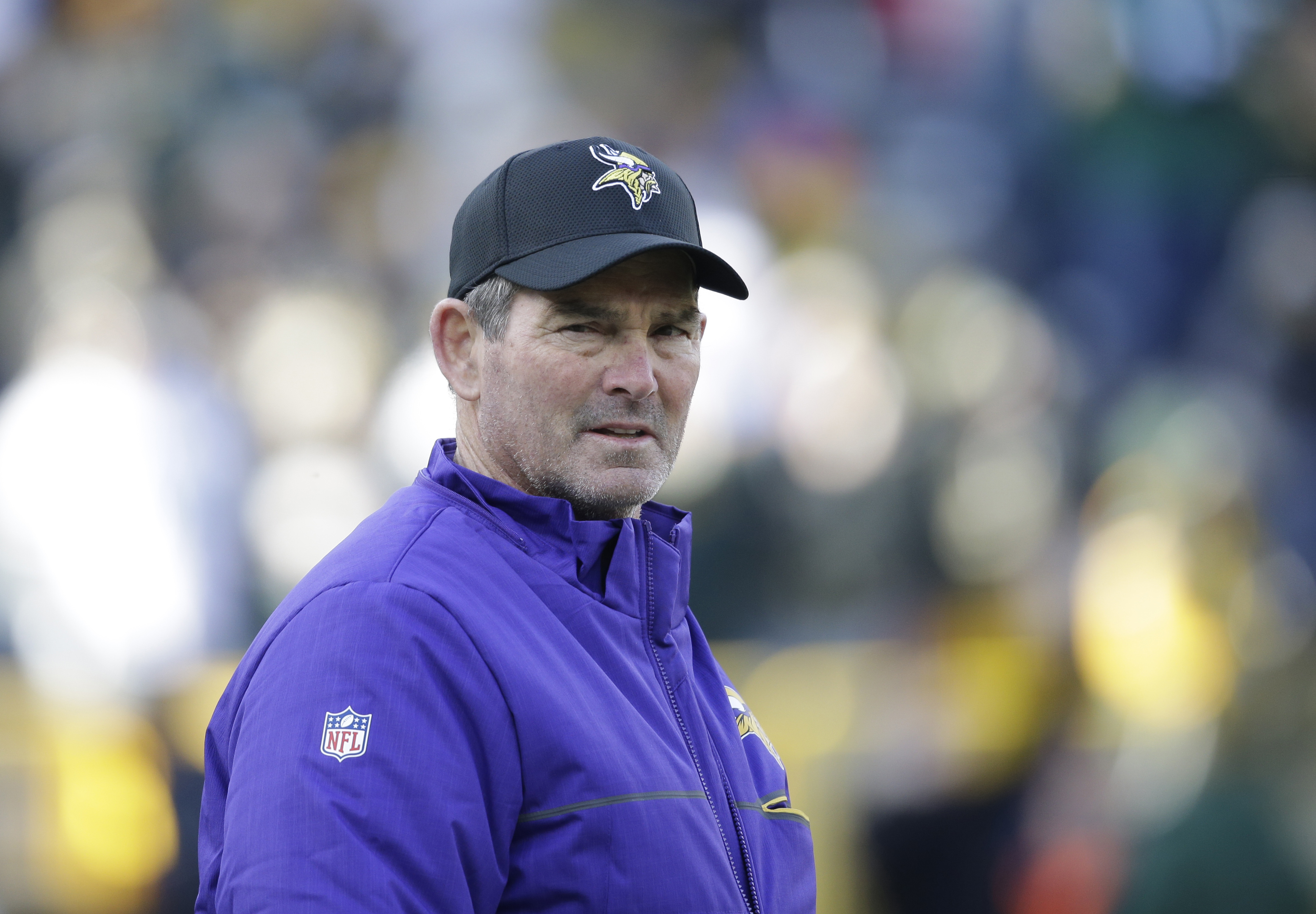 When defensive players of the Minnesota Vikings decided on their own to ignore the game plan drawn up by their coach, it put Mike Zimmer's job in jeopardy. Coaches with players who won't listen to them don't coach very long in the NFL.
That was the story, anyway, after Saturday's loss against the Packers, after which DB Xavier Rhodes told the Star Tribune that he and Terrance Newman decided Newman would cover Packer wide receiver Jordy Nelson. "We felt as a team, as players, we came together and we felt like we'd never done that when we played against the Packers. Us as DBs felt like we could handle him."
Zimmer didn't throw much cold water on the notion his players were freelancing.
"In the first half when Terence Newman came over and said something to me like 'I can cover this guy, let me have him,'" Zimmer said. "I said, 'do what you're supposed to do.'"
But now the players and coaches have circled the wagons and come up with a new story. It was just one series when the players and coach were on the wrong page, and Rhodes was blameless, led astray by the soon-to-be-free-agent Newman.
By Sunday, the Washington Post was saying it was overblown, and by Monday, Deadspin was claiming it was a one-off.
Yesterday, Zimmer said it was all "miscommunication."
"I talked to them all yesterday. We changed a couple calls later in the week, I probably wasn't specific enough in the things I was asking them to do," Zimmer said. "The one thing about it is, Xavier and Terence, these guys are as good of people as there is in the world. They're going to do their best every single time. They come out and they work every single day. They study, and they're really good kids. I could have been more specific."
Asked if either Newman or Rhodes ignored the game plan, Zimmer said "they played the coverage that was called, but they might have messed it up," noting: "I can think of one specifically: There was one where we were playing a man within a zone, and both guys played zone, and we turned a guy loose. There's things like that, but that happens every day."

Asked again if his players intentionally went off book, Zimmer emphasized: "No. Never."

Zimmer instead said that Rhodes was out of position for "one series, and I talked to him on the sideline, and that was that," adding: "I don't know why (Rhodes) would say (it was longer) … we corrected after the first series."
This is the sort of thing that puts beat writers in a difficult spot, unable to do much more than compare quotes from after the game with the ones after everyone got on the same page.
In its article today, the Star Tribune got its point across by making Zimmer look foolish.
Asked if Rhodes might have simply said the wrong thing while trying to avoid placing blame on one of his Vikings teammates, Zimmer said, "Possibly."

Zimmer also said he didn't know why Rhodes said after Nelson's monster first half that the coaching staff did not correct Rhodes and Newman until halftime.

"It was one series. I talked to him on the sideline and that was that," he said.

Zimmer mentioned at his Monday afternoon news conference that he spoke with Rhodes and Newman on Sunday about what happened. Earlier in the day, Newman said the players had not met with Zimmer at any point after the game.

After getting a couple of days to huddle up after Rhodes' comments made national headlines, with some analysts wondering if Zimmer had lost control of his 7-8 team and others calling for the cornerbacks to be disciplined, the buzzword the Vikings settled on for Monday was "miscommunication."

Newman said the m-word six times. Not to be outdone, Rhodes said it eight times when given an opportunity to clarify his postgame comments.

At one point, Rhodes, now in his fourth NFL season, grumbled to reporters about how they got the story at least partially wrong after the game, when all they did was quote him saying that he and Newman decided to do their own thing.

"Everything was a miscommunication. We fixed it after the first series," said Rhodes, who acknowledged that it "obviously was the game plan" to have him trail Nelson whenever the Packers wideout lined up on the outside.

Ironically, most of Nelson's nine catches for 154 yards and both of his two first-half receiving touchdowns came after Nelson lined up in the slot.
"I tend to believe what someone says after the game more than two days later," a WCCO sports anchor intoned last evening, clearly saying what journalists are often reluctant to do: declare someone's lying.