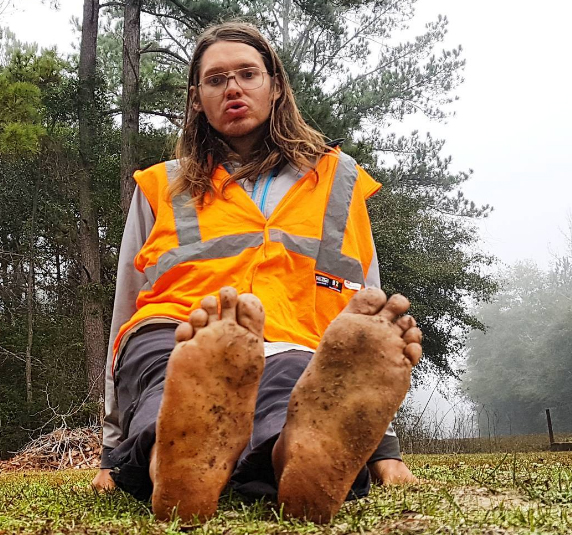 We've always had a special place in this space for people who walk away from whatever chains tie them to the daily routine and walk or kayak or bike across America, often in search of it or themselves.
Perhaps we're being too romantic because the story of Mark Baumer is frightening.
Baumer, 33, was killed as he walked barefoot along U.S. 90 in northern Florida last Saturday, part way through his walk across America to call attention to climate change.
The New York Times says he is the latest in the recent list of people to be killed while undertaking a journey for a cause.
"I'm constantly fighting for my space in the road," he told Vice News in a December interview. "A lot of [drivers] are like, 'How dare you?!'"
"But I've barely ever seen anyone else walking or riding their bikes, so the fact that for one second out of a driver's day they can't deal with someone walking along is really insane," he said. "Something weird happens when you're in a car. I feel like your mentality changes. You're blocked off from the world, and you're like, 'only I matter. Only where I'm going matters.'"
A few days before he was killed, Baumer encountered a group of bicyclists who were also on a cross-country trip.
"We've met some of the worst people ever on this trip, but the landscapes are beautiful," they told him, according to the Times.
Related: Baumer's YouCaring page.