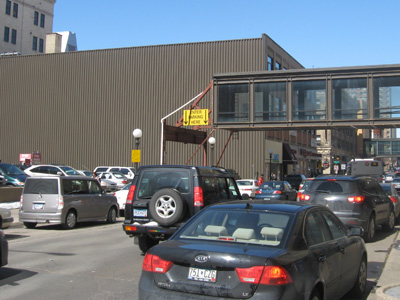 She stood loud. She stood proud. But the "skyway to nowhere" is no more.
For 15 years it stood as a symbol of development dreams denied. When a building was knocked down in 2002, it stayed in the belief that some developer would see the "opportunity" (as we call empty buildings and lots in downtown St. Paul) and build a new one.
It never happened.
The St. Paul Port Authority owned the skyway to nowhere — officially "Skybridge 10" according to the Pioneer Press — and tore it down on Saturday to make way for cranes needed to renovate the Macy's building into a practice rink for the Minnesota Wild.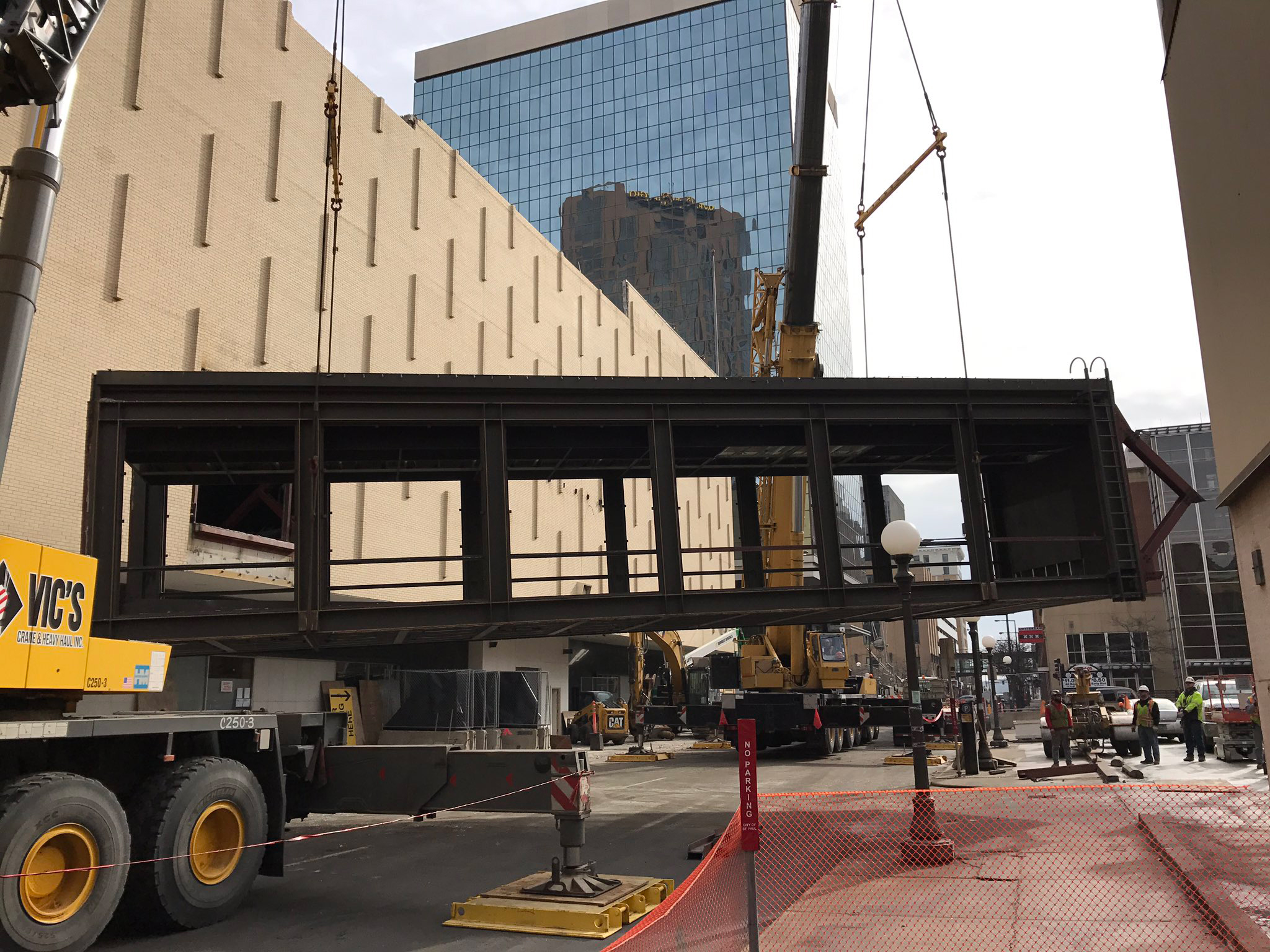 "A lot of people doubted we'd ever get this done,," Lee Krueger, president of the St. Paul Port Authority, told the paper "This shows everybody that the project is really happening. By this fall, you're going to see that building active and contributing in a big way to the revitalization of downtown."
Like the skyways were going to.