Nothing says "people's stadium" like a fence to keep people out.
The Minnesota Vikings want to install a permanent fence around the new stadium, extending the iron fencing near a parking lot.
It would eliminate the temporary barriers that show up on game day.
Blame this guy, the Vikings say.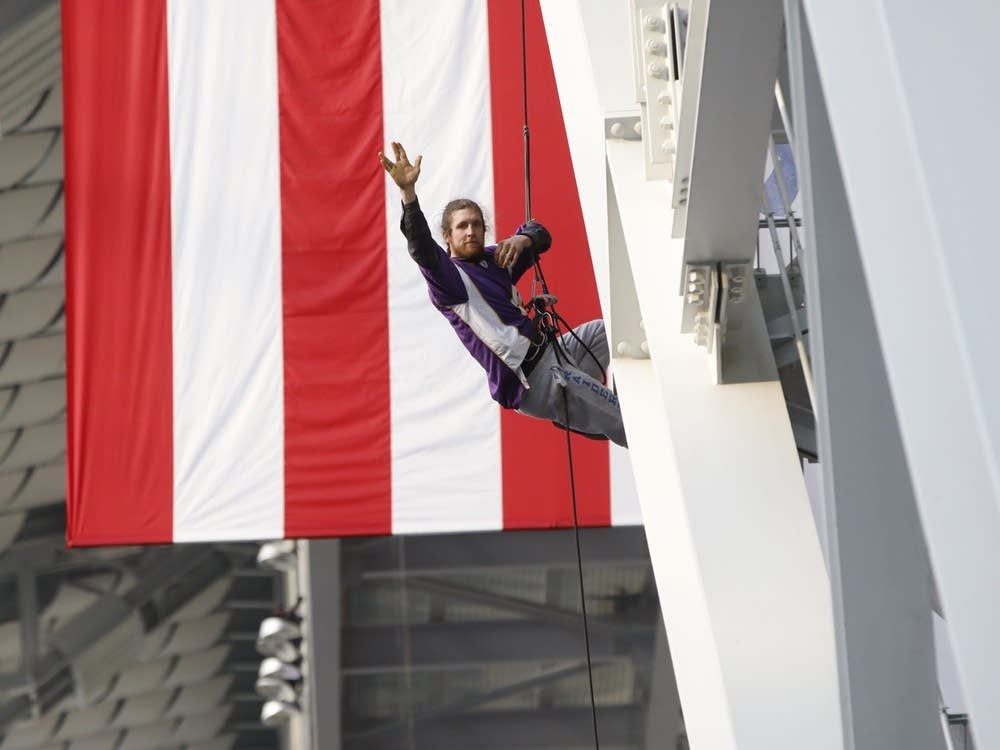 "Fundamentally it's a stadium security issue, especially given what happened at the last Vikings game," team executive Lester Bagley said.
The authority in charge of the stadium objects because the fence is ugly and walls off the facility.
"We hold the position that the stadium needs to be connected to the neighborhoods both visually and in fact," said Michele Kelm-Helgen, Chair of the Minnesota Sports Facilities Authority, said.
But Bagley said it's obvious there are problems with security.
"It just makes no sense to fence off a public building from the public itself," Kelm-Helgen countered.