Watch it while you can because this online ad for Pepsi isn't going to be around long.
[update 12:34 p.m. – Huh. Ad removed. And apparently the victim here is Kendall Jenner.]
— Pepsi™ (@pepsi) April 5, 2017
The ad appropriates and trivializes social justice demonstrations for the purpose of selling soda pop.
The ad ends with model Kendall Jenner offering a police officer — not dressed in riot gear because it's all fun on the streets — a Pepsi. Problems solved. Keep on brunching.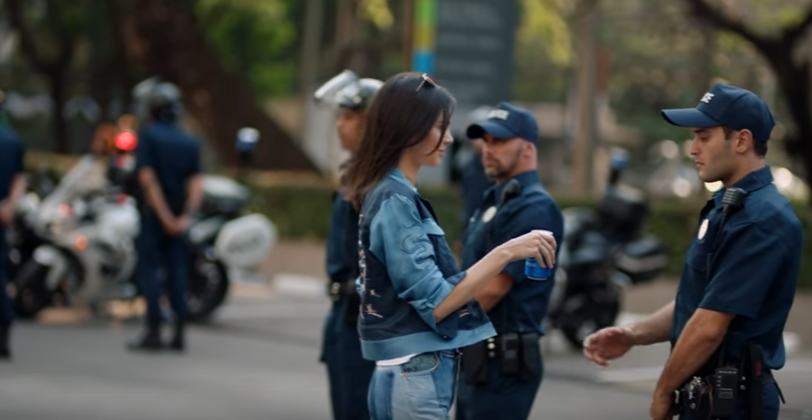 Look vaguely familiar?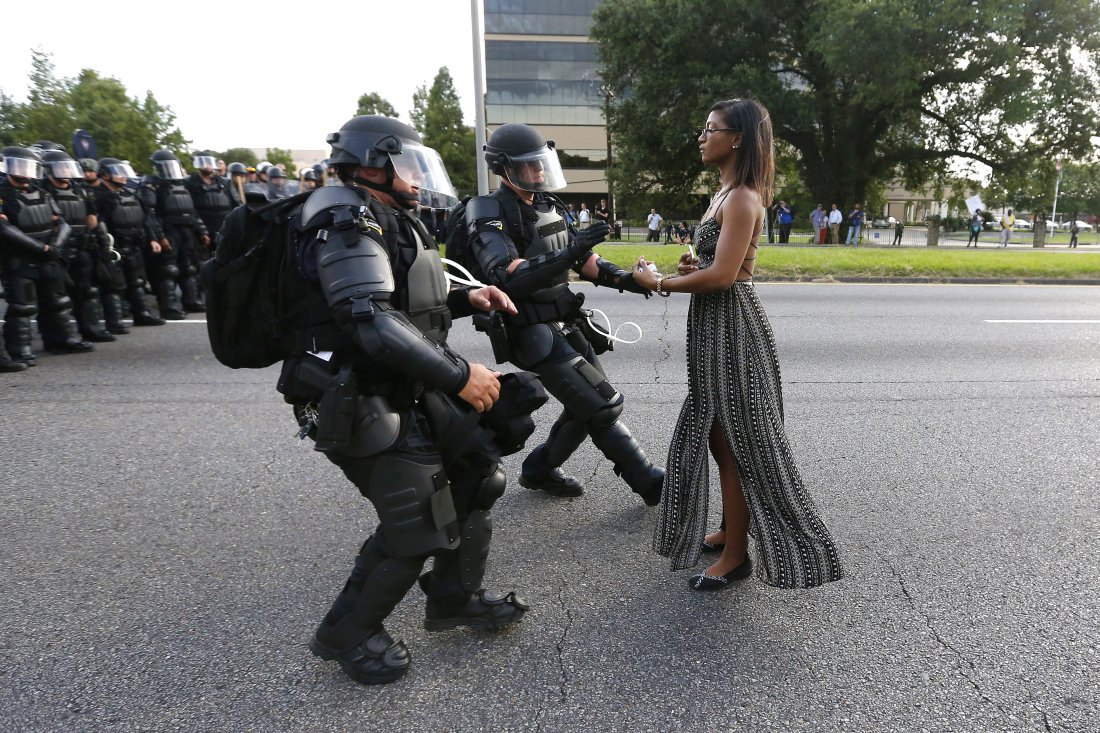 "Moments when we decide to let go, choose to act, follow our passion and nothing holds us back," the company's news release said. " 'Jump In,' a short film that depicts these moments and stars Kendall Jenner, captures the spirit and actions of those people that jump in to every moment."
Apparently, nobody in Pepsi's advertising world saw a problem with the ad, or decided the blowback was worth the publicity.
The Kendall Jenner Pepsi fiasco is a perfect example of what happens when there's no black people in the room when decisions are being made.

— Travon Free (@Travon) April 4, 2017
"The creative showcases a moment of unity, and a point where multiple storylines converge in the final advert. It depicts various groups of people embracing a spontaneous moment, and showcasing Pepsi's brand rallying cry to 'Live For Now,' in an exploration of what that truly means to live life unbounded, unfiltered and uninhibited," the company said as negative reaction peaked overnight.
The worst part of the Pepsi commercial is when Kendall decides to protest racism by making a black woman hold her wig. pic.twitter.com/NEfSwXqJvm

— Sean Kent (@seankent) April 5, 2017
We did this in Baltimore. Nothing changed @pepsi pic.twitter.com/YveSvfmpYu

— $1 Pizza Papi (@YeahItsWilly) April 5, 2017
"Hi, I'm Rachel Dolezal for Crystal Pepsi"

— Dave Itzkoff (@ditzkoff) April 4, 2017
"WHO WANTS SOME PEPSI ?" pic.twitter.com/OawvUkbWVc

— mnrrnt (@Mnrrnt) April 5, 2017
Nevertheless, she Pepsisted. pic.twitter.com/53e6rxLS50

— Mдтт Иegяiи (@MattNegrin) April 4, 2017
"Kendall please! Give him a Pepsi!" pic.twitter.com/IntFNmCpTr

— Zito (@_Zeets) April 4, 2017
The inoffensive generic protest signs in Pepsi's woke Kendall Jenner ad are hilarious. pic.twitter.com/9t2h6YxCZL

— Ronan Farrow (@RonanFarrow) April 4, 2017
Pepsi: Remember when we set Michael Jackson's hair on fire, sending him into a spiral of painkiller addiction? Let's do a worse ad than that

— Pixelated Boat (@pixelatedboat) April 4, 2017
Imagine putting your life on the line like this to fight for justice only to have it parodied by a soda company and a Kardashian pic.twitter.com/g55s09owVf

— jamilah (@JamilahLemieux) April 4, 2017