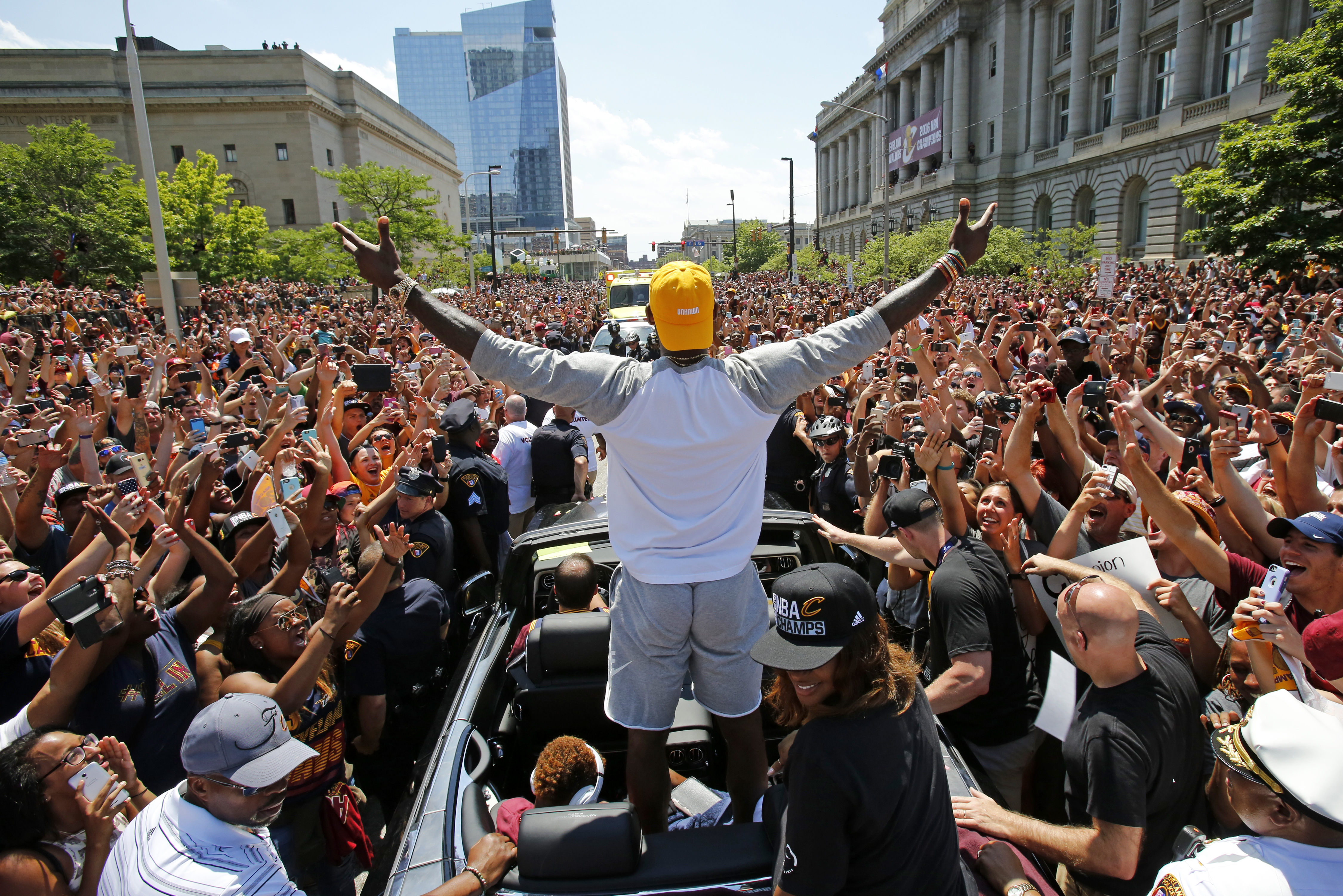 Can one superstar player change a city's economy?
A Harvard researcher says he/she can, at least if his name is LeBron James.
In a paper released today, Dan Shoag says James increases the number of restaurants and bars within one mile of where he plays by about 13%, and employment by about 23.5%.
But Shoag says the economic impact is geographically limited and drops quickly the farther you move from the arena. His research showed business increased when James returned to Cleveland, while it dropped around the arena in Miami, where James played before returning to his home state.
But he says the "superstar effect" on the economy existed in Cleveland, but not Miami.
Why ?
"Perhaps Mr. James is particularly beloved in his native Ohio. Or maybe 'superstar amenities' are substitutes, not complements, and Miami has plenty of them even without Mr. James, generating fiercer competition and an attenuated impact of any specific superstar," Schoag wrote.
Shoag says the research is significant because of the public investment in sports stadiums and arenas.
But the research does little to overrule other research that shows public spending on sports facilities does little to stimulate an economy. The area surveyed consisted of only two cities, the economic impact was admittedly limited to the area near an arena, and there's only one LeBron James.
(h/t: Sara Meyer)