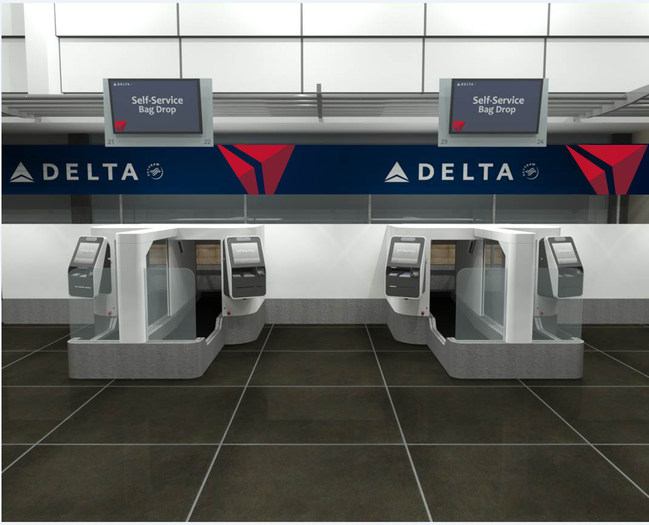 Fairly soon, many of you won't need to talk to a human employee anymore when you check in at Minneapolis-St. Paul International Airport.
Delta is testing out a new system that uses biometrics to identify you when dropping your baggage at the check-in, the airline announced in a press release.
Available to people with passports, the system will scan your face to be sure you're who you are — pretty much the same thing the human employee does when looking at your driver's license.
The Verge says the new system will be tested at MSP, freeing up the human employees to do other things, or — as Delta says — provide "more proactive and thoughtful customer service."
Delta insists that privacy will be protected and that its self-service bag drops won't collect anyone's information or retain any images of their faces. Still, privacy experts warn that government agencies (and now private airlines) run risks when using this technology, especially if it's found that they are cross-checking facial images with law enforcement databases without permission.

Delta says its only interest is speeding up the check-in process for customers, while also freeing up gate agents to deal with more important situations. "We expect this investment and new process to save customers time," said Gareth Joyce, Delta's senior VP for airport customer service and cargo, in a statement. "And, since customers can operate the biometric-based bag drop machine independently, we see a future where Delta agents will be freed up to seek out travelers and deliver more proactive and thoughtful customer service."
Delta is spending $600,000 on the facial recognition machines which it says could double the number of passengers processed at check-in.