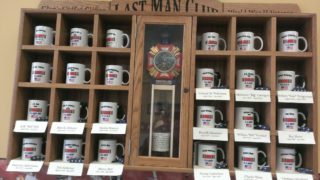 Bob Collins | MPR News

It's too late to know now how many of the last men of Luverne wanted to be the last one living.
When their club started in 2010, they bought a bottle of hooch and 24 mugs. When there was only one left, he'd toast the other 23, all veterans of World War II.
Only the aged can reveal the loneliness of losing all of your friends, and nobody really likes drinking alone anyway.
So the three remaining vets aren't going to wait.
In his interview with MPR's Tom Weber today, Warren Herreid, one of the three, says they're going to open the bottle and have a toast. Time uncertain.
Herreid lives in the Minnesota Veterans Home now. His hearing isn't so good anymore; neither is his eyesight.
"These are heroes among us," Lori Sorenson, of the Rock County Star Herald, tells Weber on today's broadcast.
And with good reason.
Luverne is the poster child for World War II service. Ken Burns made it one of four communities profiled in his PBS series, "The War".
"We joined the National Guard so we'd get a dollar a week; that put us through high school," Herreid told me when I interviewed him and his clubmates in 2013. "They gave us sweaters and things we needed in high school. Almost all high school guys, juniors and seniors, were in the Guard."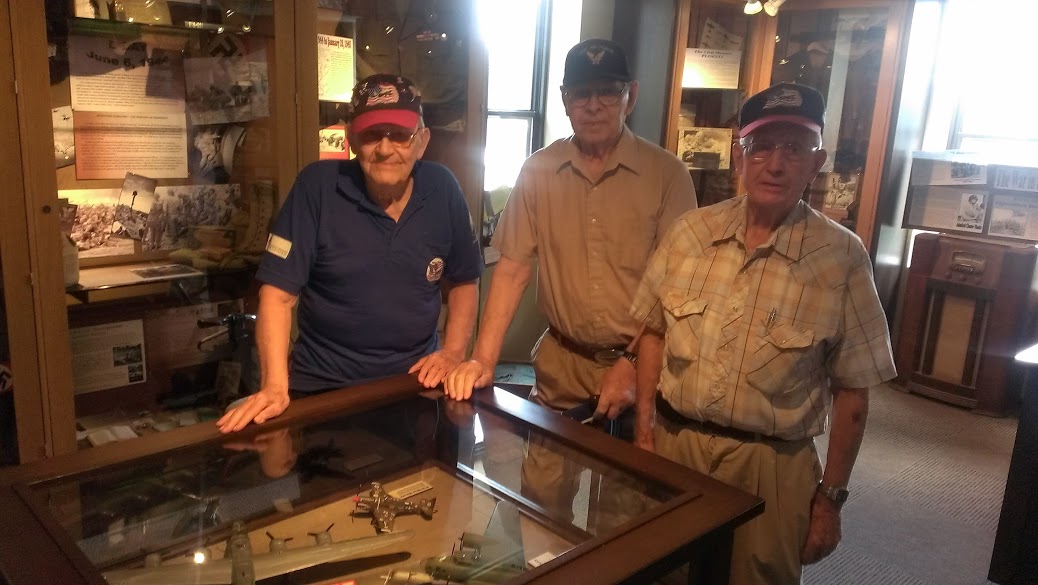 Three Luverne veterans visited the Herreid Military Museum when I interviewed them in 2013. Left to right: Warren Herreid, Ray Anderson, Helmer Haakenson. Anderson died in December. Herreid and Haakenson are two of the remaining original members. Photo: Bob Collins | MPR News | File
"There's a lot more going on in their memories and heads than they ever share," Sorenson tells Weber. "They're from the Greatest Generation which is known for being quite stoic and quite reserved and the stories that they do have, that they could tell, are pretty heroic. But they just would rather not talk about it."
She says many of the men she's interviewed over the years had survivor's guilt.
I did ask if any of the vets wanted to be the last man when I visited with them in 2013.
"We don't have any control over it," Helmer Haakenson, who is still living, said.