In the category of "out of touch with 2017," few are so deserving of ridicule as the people who make their living in the advertising business, consistently cranking out material that offends people and then claiming they had no idea it would.
The latest example is the movie "Red Shoes and the 7 Dwarfs" which has yet to be released, although the trailer for it has.
The "dwarfs" are actually cursed to be short — offensive stereotype No. 1 — and the only way they can undo it is to get Snow White's shoes. When they watch her undress, she becomes "heavier" when she takes them off.
That's No. 2, made worse by a billboard from the marketing team.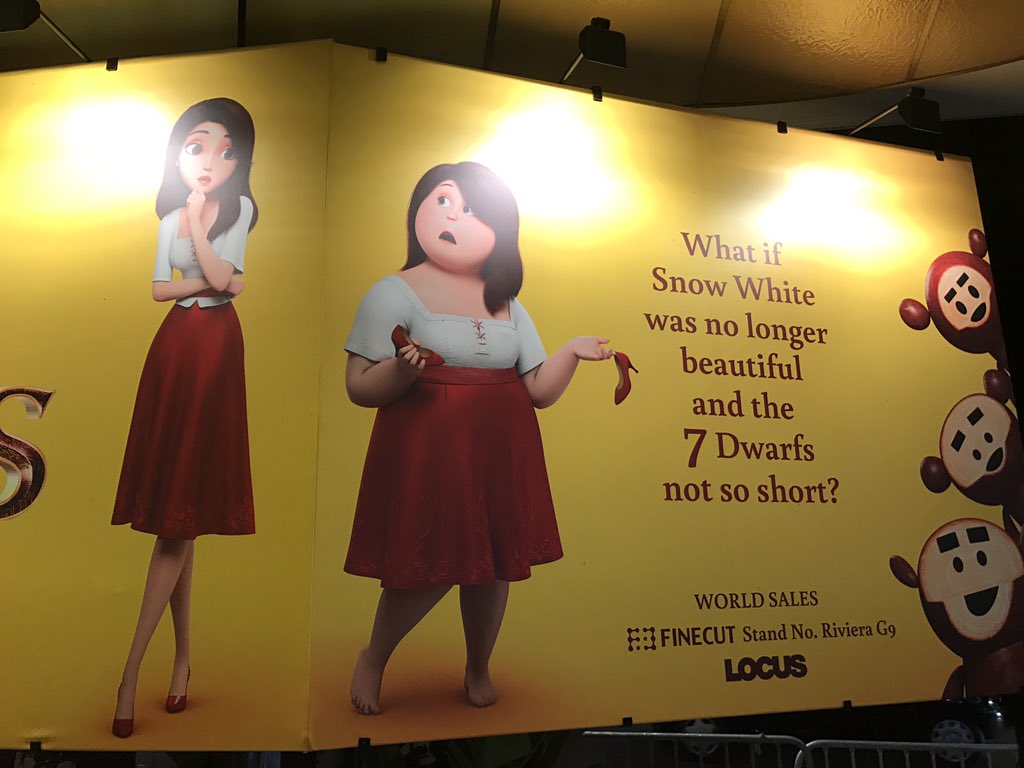 The film's actress — Chloe Grace Moretz — disavowed it and says the film doesn't mirror the marketing.
I have now fully reviewed the mkting for Red Shoes, I am just as appalled and angry as everyone else, this wasn't approved by me or my team

— Chloë Grace Moretz (@ChloeGMoretz) May 31, 2017
The actual story is powerful for young women and resonated with me. I am sorry for the offense that was beyond my creative control https://t.co/HZP2ydPCAX

— Chloë Grace Moretz (@ChloeGMoretz) May 31, 2017
The film's producers say the marketing has been "terminated."
"Our film, a family comedy, carries a message designed to challenge social prejudices related to standards of physical beauty in society by emphasizing the importance of inner beauty," Sujin Hwang tells Entertainment Weekly.
Archive: Film on gender inequality too hot for some parents in Wisconsin town (NewsCut)
(h/t: Paul Tosto)