Shawn and Shamus Evans rolled into Minneapolis – St. Paul today enroute to Lake Charles, Louisiana.
They left Moorhead last week with the aim of running along the Mississippi River to support Ainsley's Angels of America, providing running chairs to children along the way.
Shawn, a marathoner from New York, pushes — sometimes pulls now thanks to a donation of a bike from from Minneapolis' Handsome Cycles — Shawn, who has cerebral palsy, while son, Simon, and Nicole Evans, Shawn's wife, drives the support vehicle.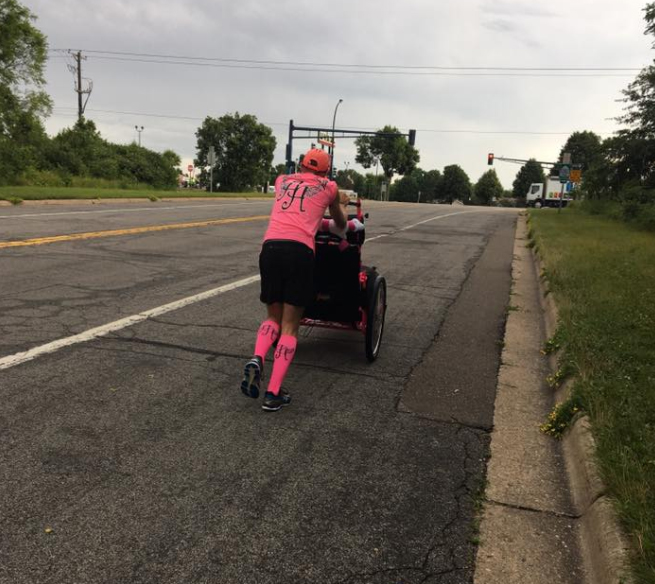 They run about 60 miles a day and hope to reach the Gulf of Mexico at the end of the month.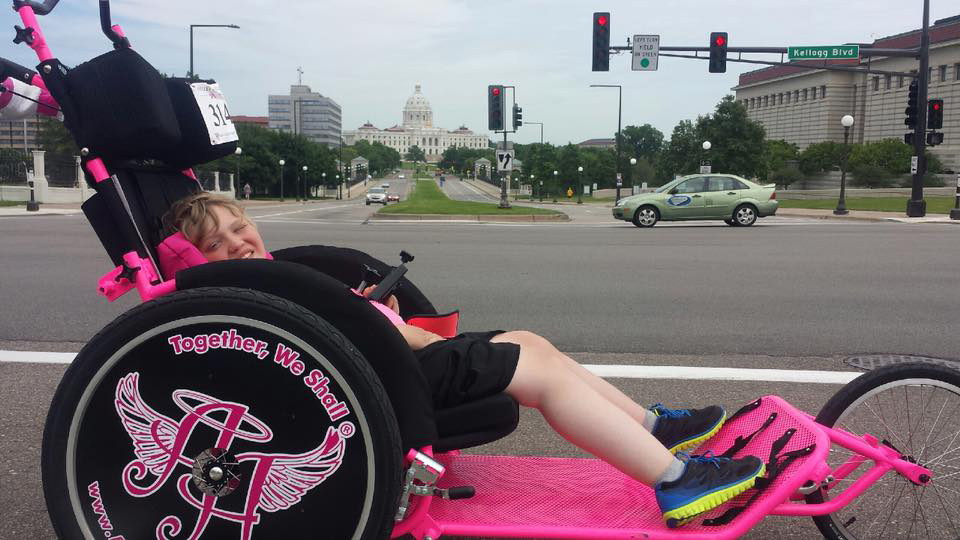 Two years ago, they left Seattle on July 4th, and reached New York on a similar run two months later.
By the way, drivers show good form in the photo above, pushing over to the left lane when passing the team.