Here's your daily dose of bittersweetness:
Marvin Strombo is 93 now. It's been 73 years since he took a Japanese flag from a dead soldier on Saipan.
This one.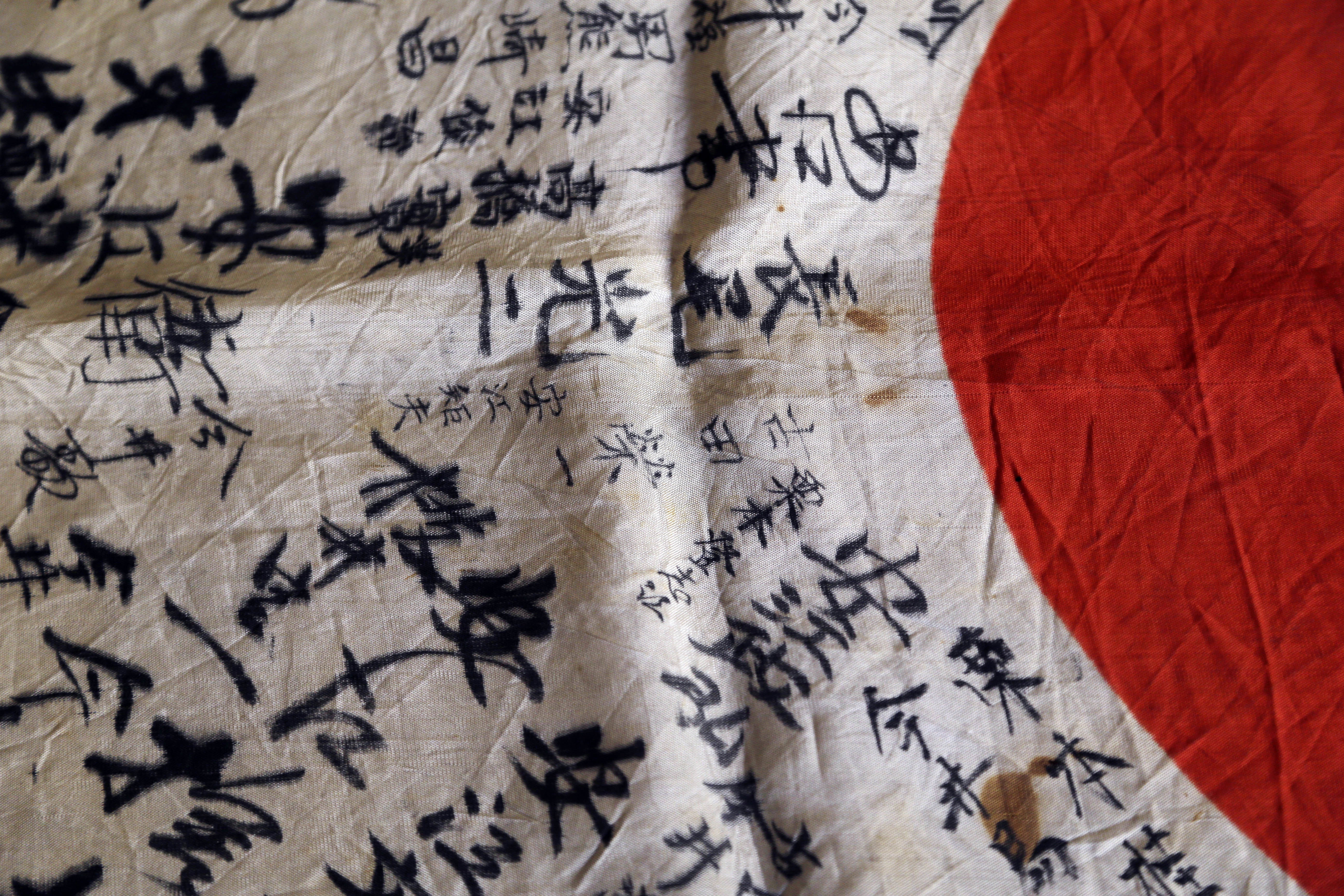 The flags were good-luck charms for soldiers, signed by classmates, family, and friends before they went off to war.
For years, the flag hung in a gun cabinet in Strombo's Oregon home.
No more. It's back in Japan.
Strombo arrived in Tokyo this morning. He's bringing the flag back to the dead soldier's family, the Associated Press reports.
There's an organization in Oregon that helps World War II soldiers return Japanese flags to families.
Within a week, researchers found it belonged to Yasue Sadao by reading the script on the flag. They traced the corporal to a tea-growing village of about 2,400 people in the mountains roughly 200 miles (340 kilometers) west of Tokyo.

The calligraphy turned out to be the signatures of 180 friends and neighbors who saw Yasue off to war in Higashi Shirakawa, including 42 of his relatives. Seven of the original signatories are still alive, including Yasue's 89-year-old brother and two sisters.When researchers contacted Yasue's brother by phone, he asked if the person who had his brother's flag was the same one who found it so many years ago, said Rex Ziak, who co-founded the Obon Society with his Japanese wife, Keiko.

"There was just silence on the line and then he asked, 'Do you imagine he knows how my brother died and where he died?'" Ziak recounted. "And that's when we realized that this person is very much alive in that family and this mystery of what happened to him is very much alive."

Strombo is the only person who can provide those answers. He can roughly show where he found Yasue's body on the outskirts of Garapan and can tell the siblings that their brother likely died of a concussion from a mortar round.

"I knew he was young because I could see his profile as I bent over him. He was laying on his back, kind of on his left side," he said.
There are, apparently, a lot of old men still out there having second thoughts about their souvenirs of war.
The Obon Society gets about five calls a day from aging soldiers with items they want returned.