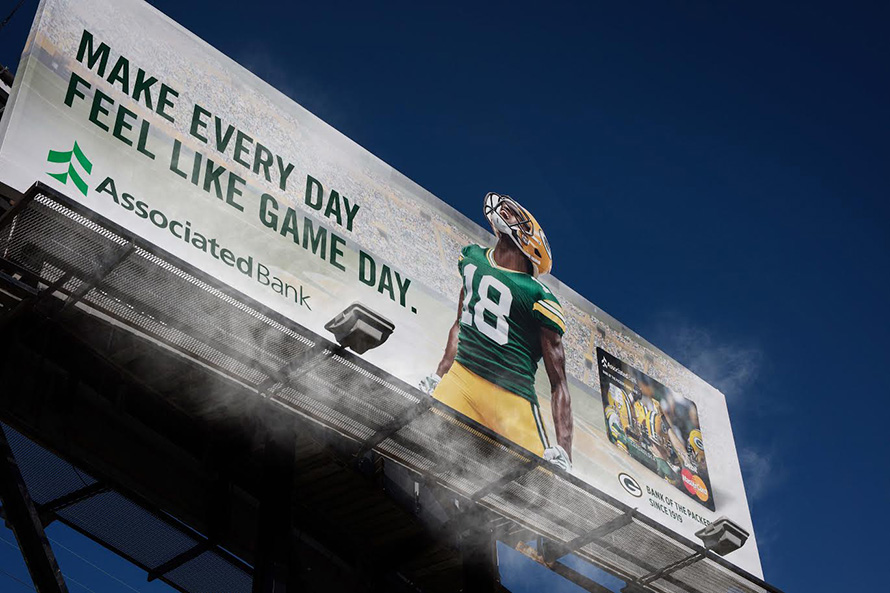 Calm down, Wisconsin. Jordy Nelson and Randall Cobb are not on fire.
The 911 operators around Green Bay are apparently growing tired with the number of calls they're getting reporting an Associated Bank billboard is on fire, according to WBAY.
Two billboards featuring the Packers' wide receivers are designed to replicate him emerging from the tunnel at Lambeau Field. The billboard uses a fog machine which runs from Friday to Sunday.
"Last weekend when the machine went off, we started getting dozens of false 911 calls, because it appears that these billboards makes it look like they're on fire," Captain Dan Sandberg of the Brown County Sheriff's Department tells Fox 11.
"They're well within their means with the local ordinances and what local laws allow on these billboards," said Sandberg. "It's probably something with technology advances that it's probably something you'll see more in the future now that they have a system that works that way."