Judging by the track of the final flight of Delta's passenger 747s into Minneapolis St. Paul this afternoon, it must have been a breathtaking moment to witness.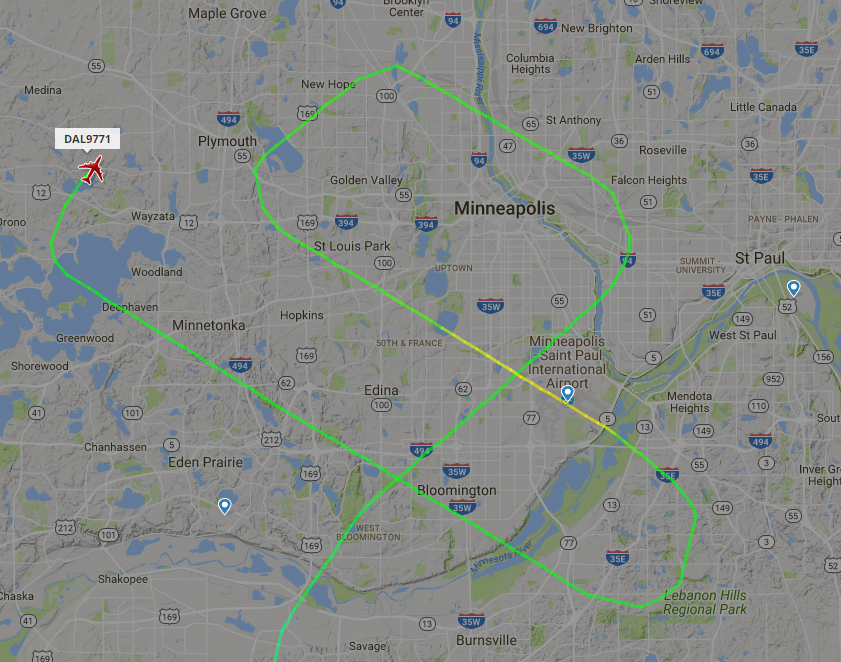 The flight departed the usual flight path, looped around the city and then approached Minneapolis St. Paul Airport, at 155 miles per hour, flying down the runway at just a few feet off the ground, only to rise again to return the usual traffic pattern over Bloomington and Eden Prairie before landing back at the airport.
Here's WCCO's Facebook stream. The flyby occurs at 10:01
FAREWELL FLIGHT: Watch as Delta Air Lines' last 747 airplane lands for the last time in Minneapolis. (this is raw video)

Posted by WCCO-TV | CBS Minnesota on Wednesday, December 20, 2017
This 747 is actually one of the newer models in the old Northwest Airlines fleet. It began service in 1999.
Its demise will come in the aircraft boneyard in Arizona, but it won't be its first time there. Delta sent it into retirement in 2011, only to bring it back into service nearly a year later.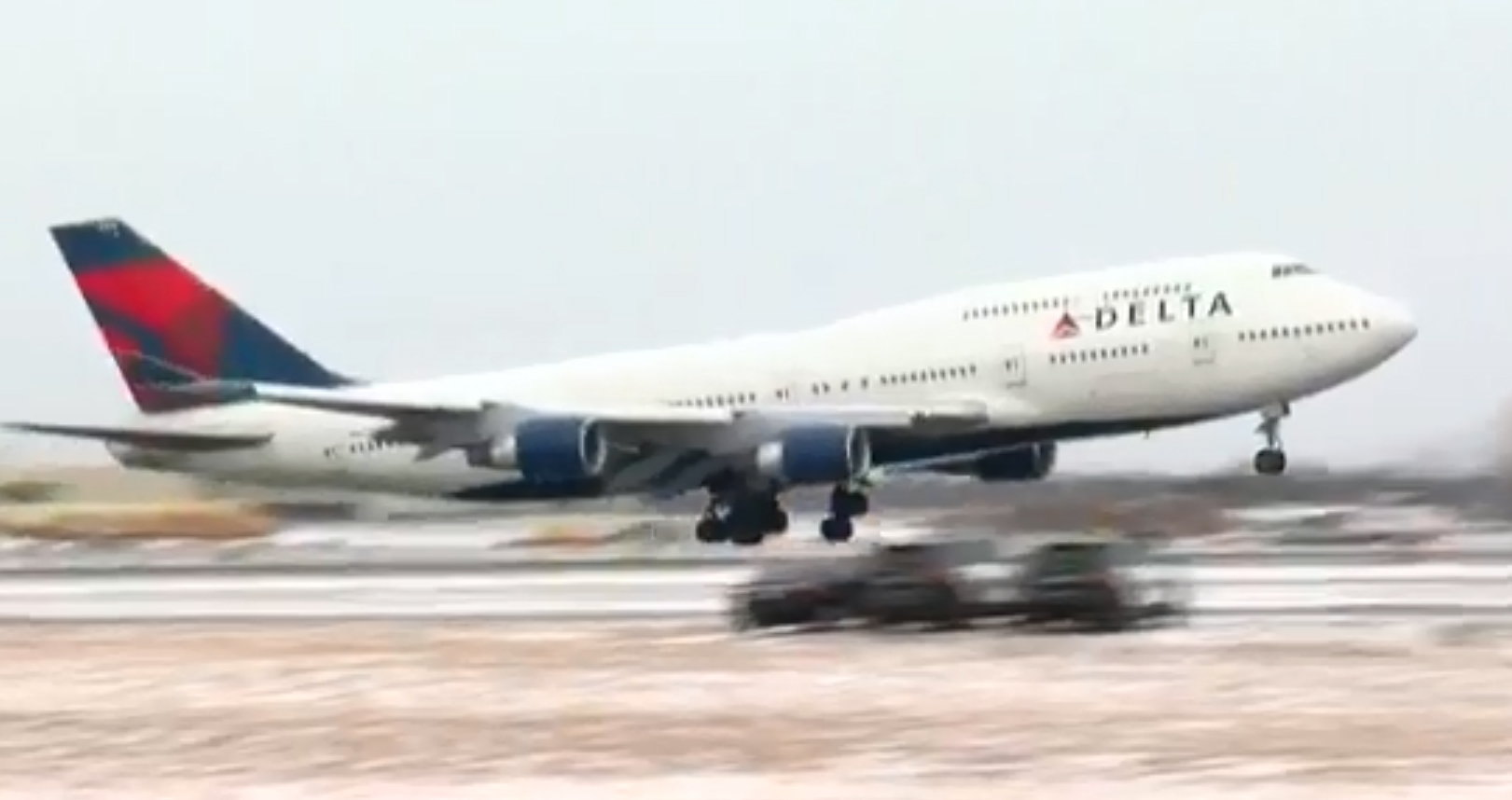 The 747 will depart Minneapolis St. Paul tonite at 8:10.
Fun seeing the last landing of DAL 9771, #747, @mspairport! Tons of av history peeps on hand to watch! pic.twitter.com/whoYJhUWja

— Cathy Wurzer (@CathyWurzer) December 20, 2017
The @delta final passenger landing of a #747 at @mspairport. What a magnificent bird. Thanks @Boeing for the years! pic.twitter.com/QrdaFYv2gn

— Michael Fleming (@FlemingMF) December 20, 2017
@Delta final flyby of the beautiful #747 at @mspairport #Delta747farewell pic.twitter.com/VNZLuVdojj

— Jason Kwiat (@JasonKwiat) December 20, 2017