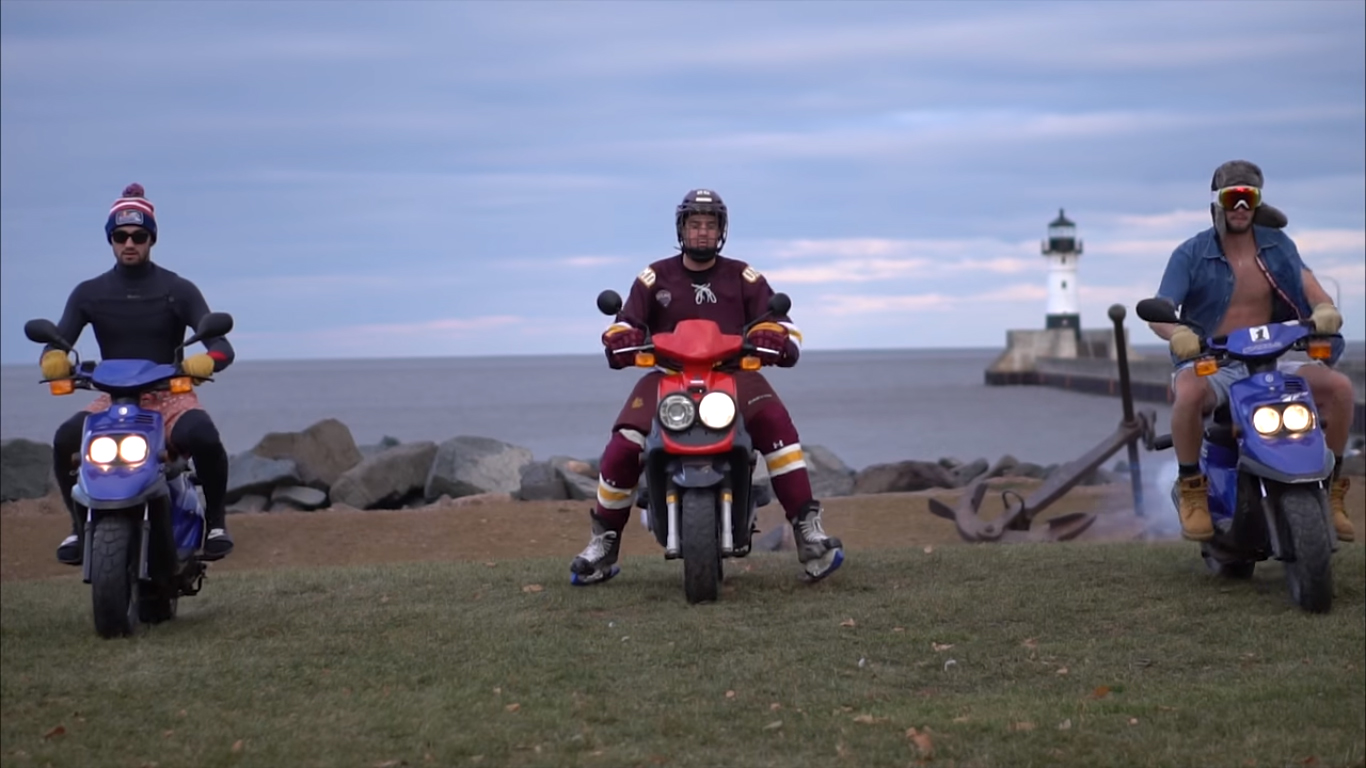 For a horrible-tasting drink, Red Bull certainly is able to get people to do odd things in support of its ongoing marketing.
Like, the "Bropeds," for example. Three friends from the University of Minnesota Duluth, who are among the 200 student teams from 60 countries trying to win a Red Bull contest that will deliver them to Europe with nothing but Red Bull to use for currency, KBJR reports.
The three — Andrew Achter, Brandon Colucci and Nick Anderson — have entered a video in the contest.
Voting ends tonight. Finalists will then be picked by a panel of judges.
"We're excited to kind of show that adventurous spirit that Duluth has on a global level and represent our city where we went to school," said Achter.