Here's your daily dose of sweetness.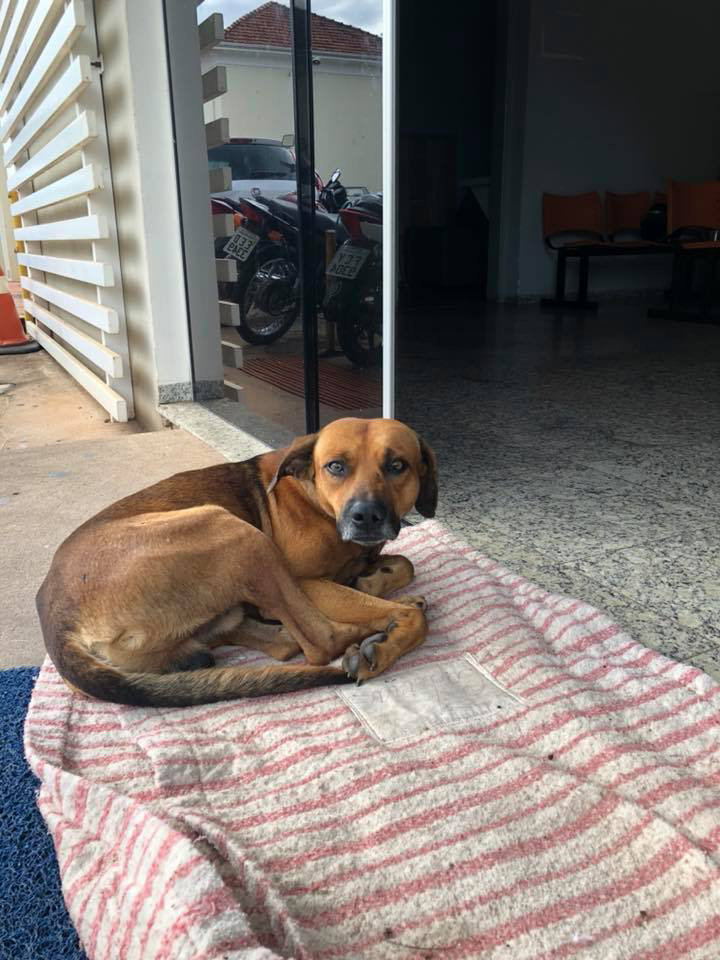 This dog chased the ambulance to the Santa Casa de Novo Horizonte hospital in Sao Paulo, Brazil, because its owner, a homeless man, had been stabbed, according to Cristine Sardella, a lawyer in Sao Paulo who posted pictures to Facebook in late February.
The dog waited outside the hospital for his owner, who never came. He died of his wounds.
When a local veterinarian took the dog to his shelter, the dog escaped. And went back to the hospital.
For four months hospital officials fed and took care of the dog.
Sardella said she already had two dogs and couldn't take in another, but on Friday, the dog found a new home, she reports.
Leticia Fatima Nawas Botoluci, 30, works at the hospital and has adopted the animal, now known as "Champion."