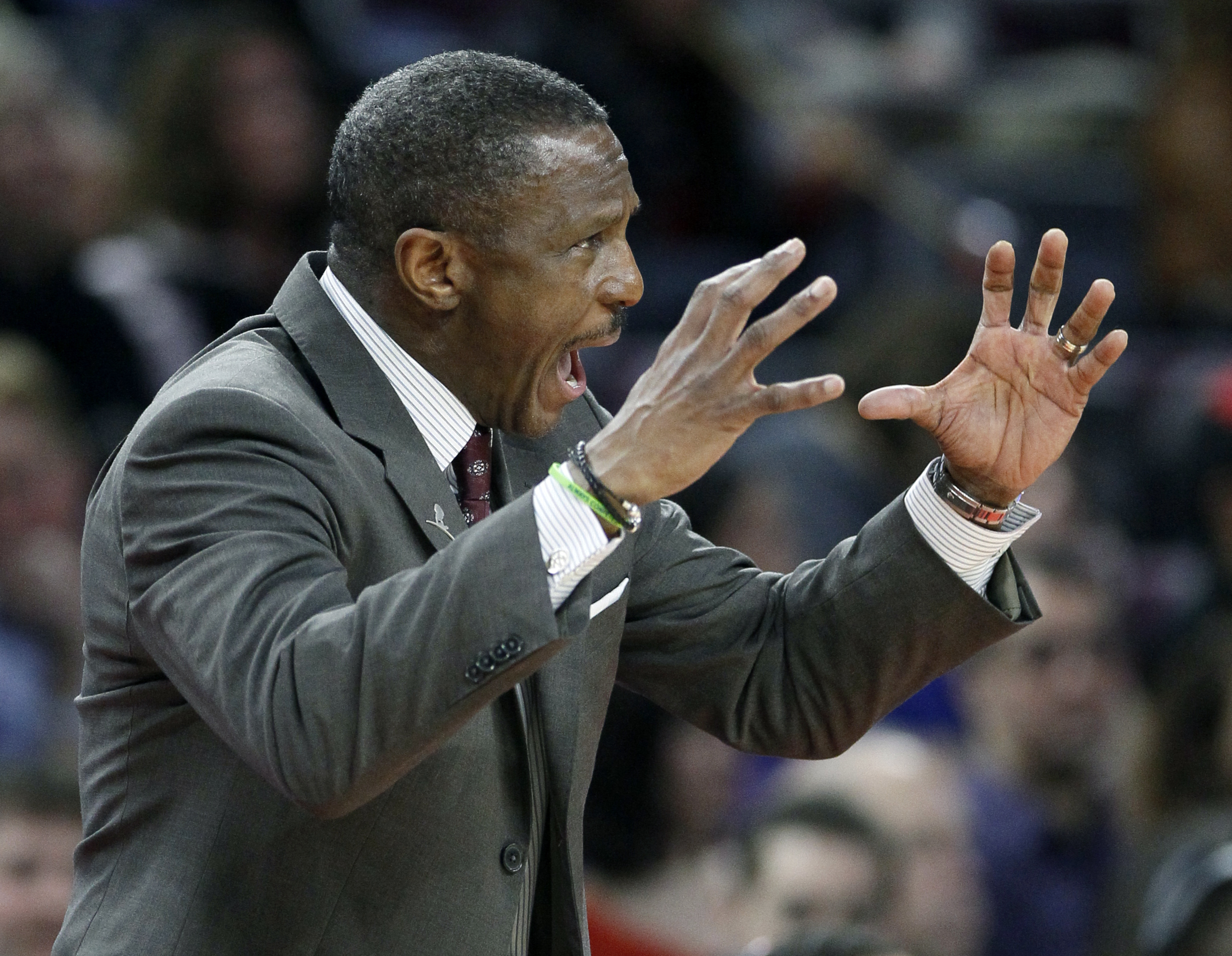 One of my favorite stories from the most excellent Britt & Brauer podcast was Timberwolves beat writer Britt Robson's story of grilling Dwane Casey often enough to get under his skin in postgame news conferences. After one such session, Robson, who now writes for The Athletic, was walking back to his car when someone offered him a lift: it was Casey. Classy.
Casey got thrown under the bus when he was fired as coach of the Timberwolves in 2007, just before the team took its deep dive into NBA irrelevance for a decade.
But Casey ended up OK. He coached the Toronto Raptors this year to the best record in the NBA's Eastern Conference but the team lost to the best player in basketball history this week.
So he was fired today, two days after other coaches named him the NBA Coach of the Year.
Apparently, this makes sense in Canada where the CBC acknowledges he was the best coach the team ever had. And he had to go.
"There's adjustments you look back and wish you could have made in certain situations, I know some of the obvious ones are there. But there's always things you can look at and say, 'Oh, I could have done it here,' but that's in every game," said Casey.

There seem to be a lot of regrets for Casey each year. Hindsight is 20/20, but sometimes foresight needs to be just as sharp.

The Raptors can run it back for another year with the same coaches and same core players and hope James uses free agency to lock up his twilight years in a sunnier city out West, out of the Raptors' way.

Still, there will be burgeoning dynasties in Philadelphia and Boston to be dealt with.

Casey's Raptors have been very good for a long time. A majority of the head coaches in the NBA think Casey was the best of the bunch in the regular season. If there was ever a time to become great, it was this season as the No. 1 seed.

It didn't happen, and so change is in order. It's time for Dwane Casey's tenure as Raptors head coach to end.
Wish granted.
Kevin McHale is available.