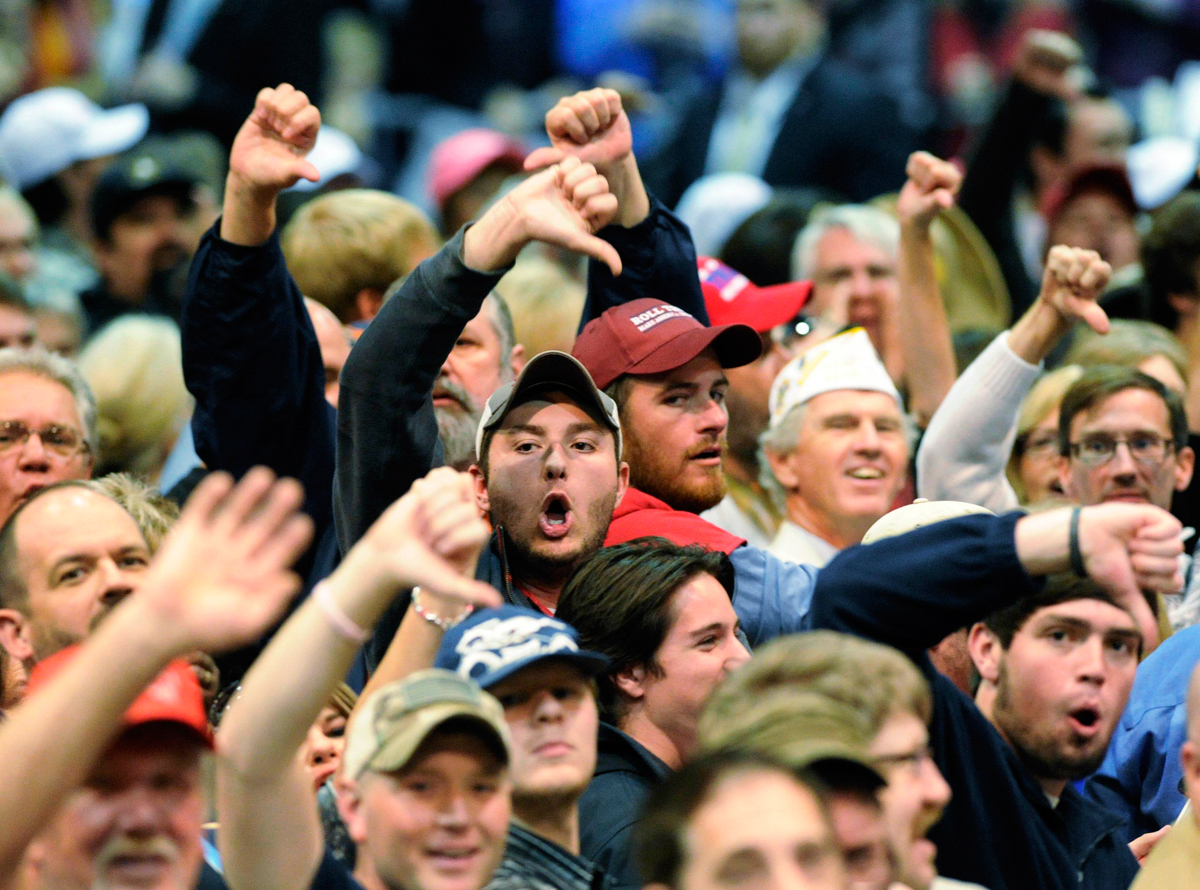 Color me skeptical about the latest poll purporting to show that journalists aren't doing a good enough job of explaining how journalism works.
The Associated Press-NORC Center for Public Affairs Research and the American Press Institute have released two surveys — one of news consumers, one of journalists — that show about three in four journalists believe the public's level of trust in the news media has decreased in the past year. Yet only 44 percent of American adults actually say their level of trust has decreased, the AP reported.
What we have here, the AP says, is a failure to communicate:
The public actually wants what most journalists say they want to give them — news stories that are factual and offer context and analysis, said Tom Rosenstiel, executive director of the American Press Institute. But the public doesn't feel like they're seeing enough of that work, with 42 percent of Americans saying journalists stray too far into commentary, according to the new research.

That's one reason that Anna Retana, a mother of five from Emumclaw, Washington, said that she's cut back on her news consumption.

"Most people who watch the news or read a newspaper, they're wanting to find out the truth," Retana said. "They don't want to have tons of propaganda to sift through, and that's what we see a lot of."

Journalists can't take for granted that the public knows what it's getting, Rosenstiel said. Much of journalism's shared language and structure is rooted in newspapers, yet many Americans get their news through social media streams, where it isn't always clear from where stories come, Rosenstiel said. Newspapers have "op-ed" sections, yet half of the public doesn't know what the term means.

That may contribute to the finding that most American adults aged 18 to 29 think the news is fairly inaccurate, while most above 30 felt it was fairly accurate.
Unquestionably, a fair amount of news — we're looking at you, TV — is trivia. But there's more to it than that. There are too many definitions of what news is, too many people calling what's on cable TV "news" and using that definition to provide a sweeping verdict of the state of news and their trust in it, and, most important, too many people who define "factual" as what they want to believe to be the truth.
Trust? Same thing. If you tell me what I want you to tell me, I trust you. That's the problem.
There's also that refusal to pay for what the people say they want: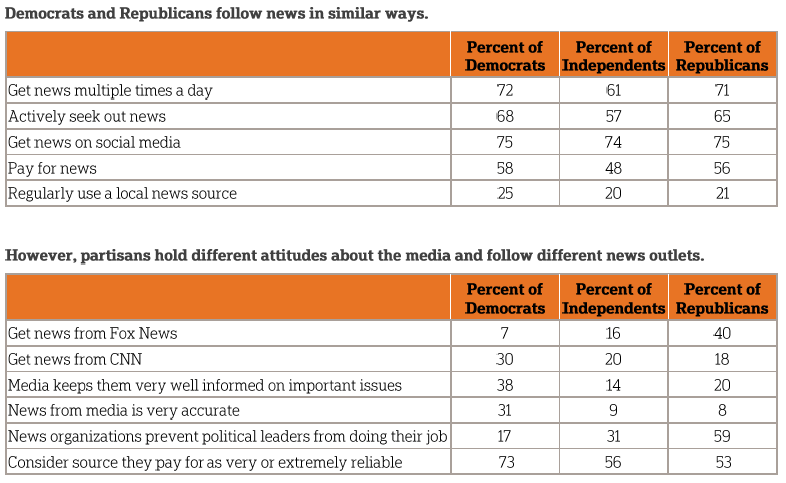 Curiously, the AP project puts the burden on journalists to cure the public's ignorance about basic facts about news they ought to know.
Half of those surveyed — half! — said they don't know what an op-ed is.
Whose fault is that? Pick up a paper sometime. Keep turning the pages. When you get to the editorial page, the one opposite it with commentary and opinions — op-ed, get it? — that's the op-ed page.
A lot of the math in the twin surveys doesn't work.
Sixty-eight percent of people said they want more information about sources in news stories. Sixty percent of journalists said the business should be providing more of that information.
Forty-three percent of the people surveyed said they don't know what "attribution" means.
Journalists aren't going to fix that problem.