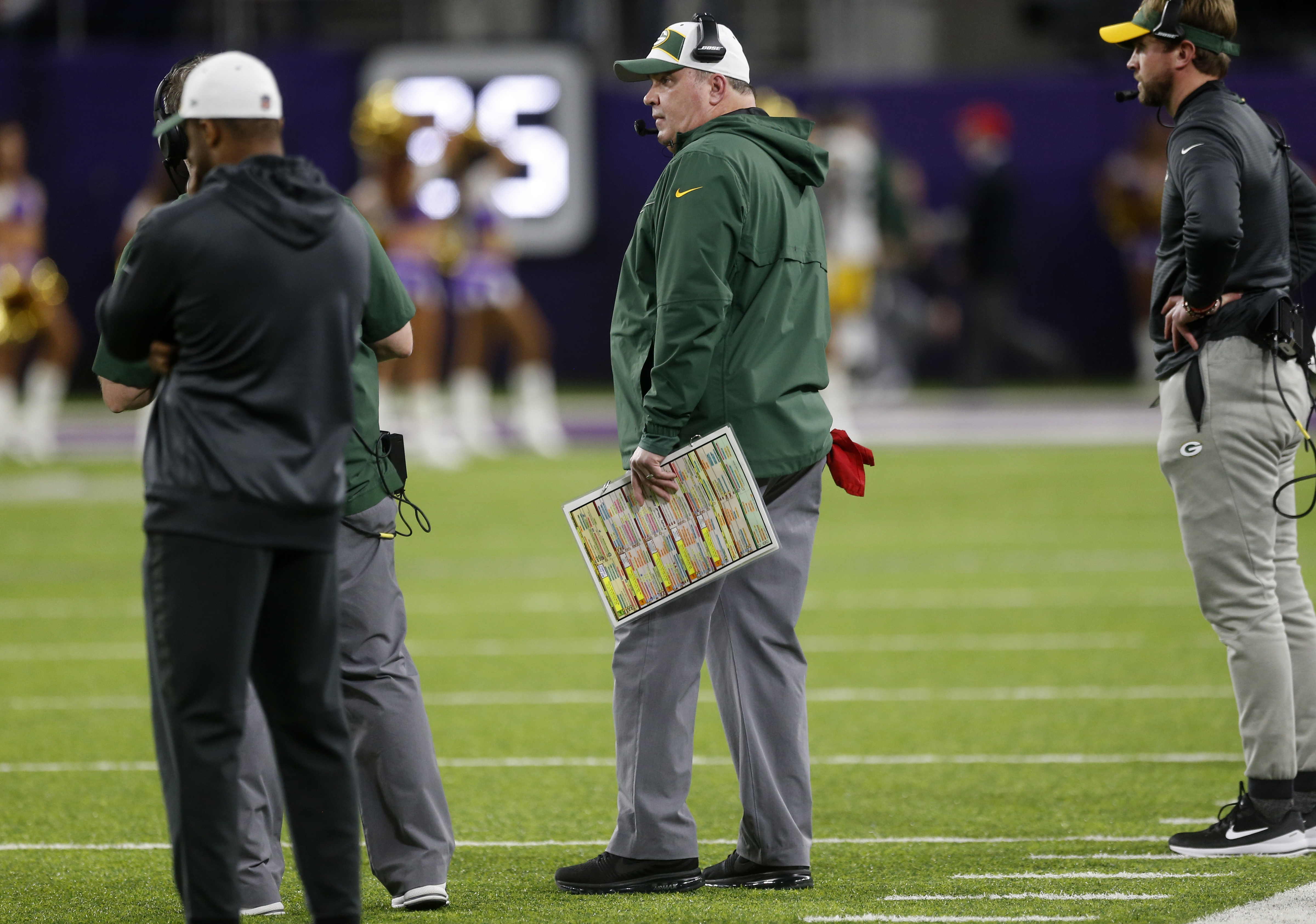 We're not necessarily buying the Milwaukee Journal-Sentinel's anecdotes about Green Bay Packers coach Mike McCarthy's alleged technique of giving his team worse and worse hotels on the road when they don't win.
The article is based on a series of tweets from former players detailing the hotels the team stayed in when playing badly.
I had no idea until now that he did that to us. I remember my room in Jacksonville smelt like full-blown mold. I assumed it was the nicest hotel Jacksonville had to offer. I didn't realize McCarthy was trying to penalize us.

— Brady poppinga (@BradyPoppinga) November 26, 2018
Johnny Jolly's room was still waiting on forensics to arrive. 😂😂

— Will Blackmon (@WillBlackmon) November 26, 2018
We find the story suspect while acknowledging that perhaps McCarthy has changed his ways. First of all: it's Jacksonville, Fla., in all of the anecdotes. Jacksonville.
And second: the Packers, who lost to the Vikings at the People's Stadium on Sunday night, haven't won on the road since Dec. 10, 2017, and by the time they get their next chance, it will be at least a full year since they won a road game.
Where did they stay in the Twin Cities over the weekend?
The Westin at the Galleria Edina. At $400 a night, it's not exactly the Motel 6.