The police at Towson University in Maryland are circulating images of this woman. She's a threat. She'll stop at nothing, apparently, to get a date for her son.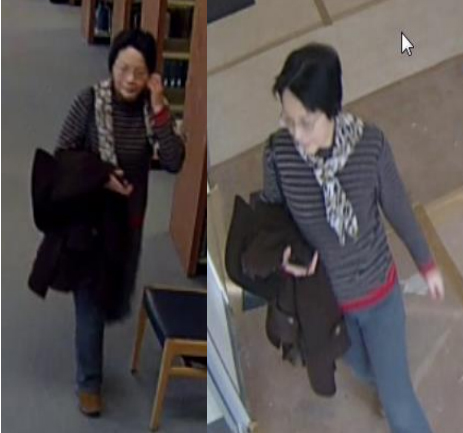 The Baltimore Sun says the woman has been stalking the library and a center for the arts, stopping women, showing them her son's photo on her phone and asking if they'd go out with him.
Police issued a warning to the student body asking for help identifying her, the Sun says.
"This incident advisory is being provided in order to make the TU Community aware of an incident on campus that may cause concern," Charles Herring, chief of the university police department, wrote in an e-mail to the campus community. "This advisory is intended to heighten awareness and inform the community of incidents that may impact their safety and security."