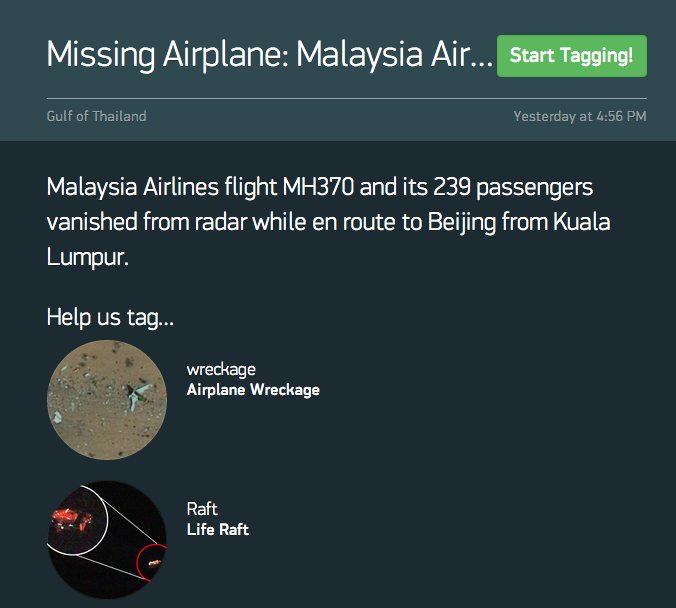 Could the whereabouts of the missing airliner from Malaysia be determined from the comfort of someone's living room half the world away?
Digital Globe, the satellite photography company, has activated Tomnod, which uses volunteers on the Internet to scan and tag images of thousands of miles of ocean where the flight might have gone down.
It has directed two of its five satellites to take photographs of the Gulf of Thailand, and then activated its Tomnod site yesterday afternoon.
"If there is something to see on the surface (of the water), we will see it. But the question is if we are looking in the right area," Luke Barrington, DigitalGlobe's senior manager of geospatial big data, tells the Denver Post.
"The people who come to Tomnod are very motivated to solve problems," Barrington said. "I would say we will have up to 10,000 contributors on this one."
Online volunteers review the images, looking for any sign of debris on the water.
"For people who aren't able to drive a boat through the Pacific Ocean to get to the Malaysian peninsula, or who can't fly airplanes to look there, this is a way that they can contribute and try to help out," Barrington tells ABC News.
So far, however, the effort has been crippled by its own success. So many people are trying to join in the search, the website itself has crashed.