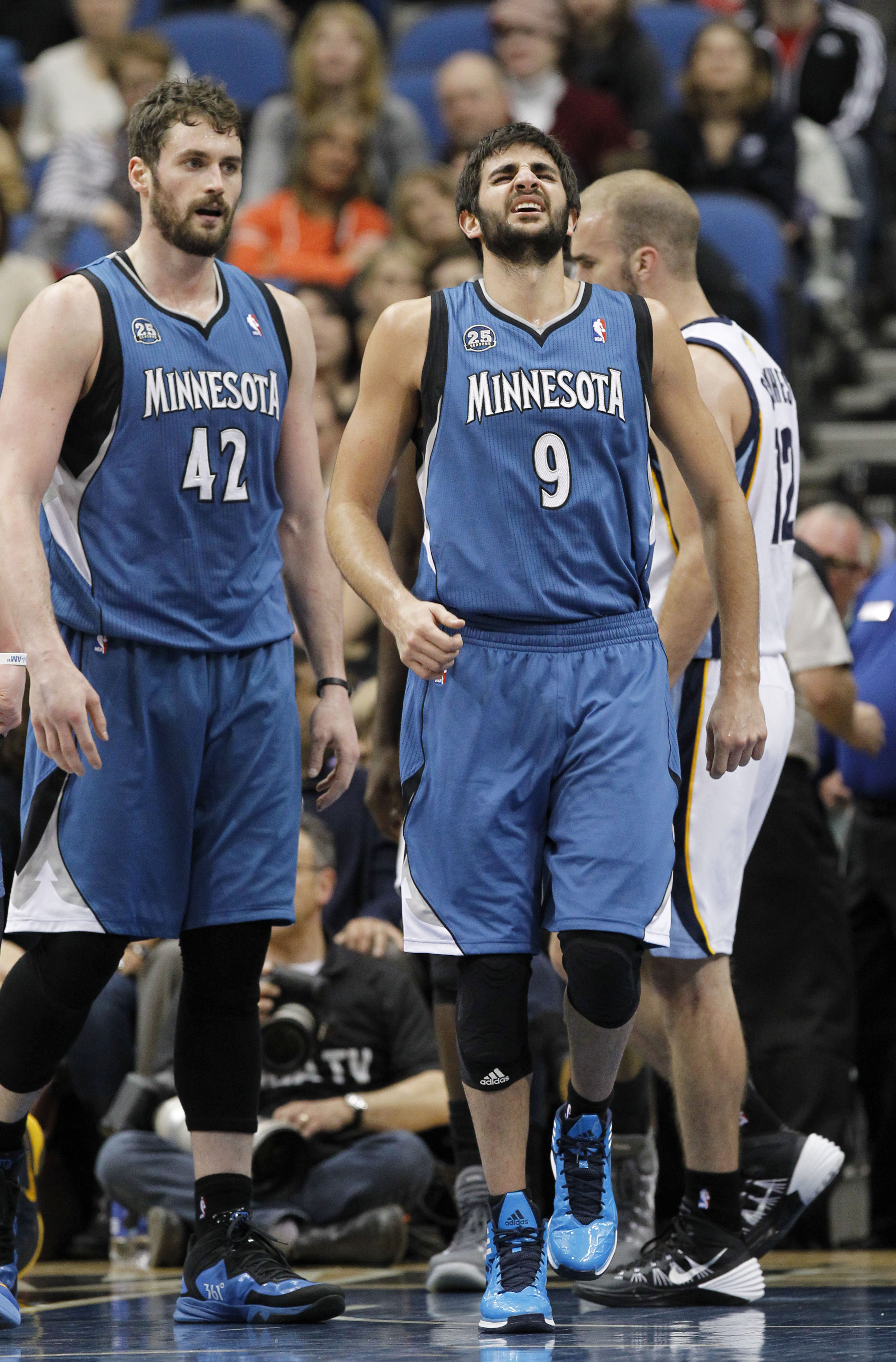 Minnesota Timberwolves fans were able to go three days without fretting that a team star didn't want to be here anymore.
Kevin Love is gone now and the Ricky Rubio watch is now officially underway with a report that the onetime franchise savior has turned down a deal that would keep him in Minnesota.
Darren Wolfson of KSTP tells Sportando that Rubio wants the league-maximum five-year contract that the team refused to give to Love.
Rubio is on notice. The Wolves are trying to sign him to an extension, and so far his agent, Dan Fegan, is balking at the idea of a 4-year, $43 million deal.

That's plenty for a player of Rubio's caliber. It's a lot more than Atlanta point guard Jeff Teague makes — maybe a better player — and is what Golden State All-Star guard Stephen Curry makes. But Fegan is seeking the 5-year max. That's not happening.

The situation is pointing toward Rubio being a restricted free agent next summer. In other words, the 2014-2015 season is huge for Rubio. He should improve his shooting under Flip and we know he has unbelievable athletes to cut to the hoop and catch alley-oop passes.
But Wolfson says the Timberwolves are likely to let Rubio explore the free agent market next summer and then decide whether to match whatever offer he gets.