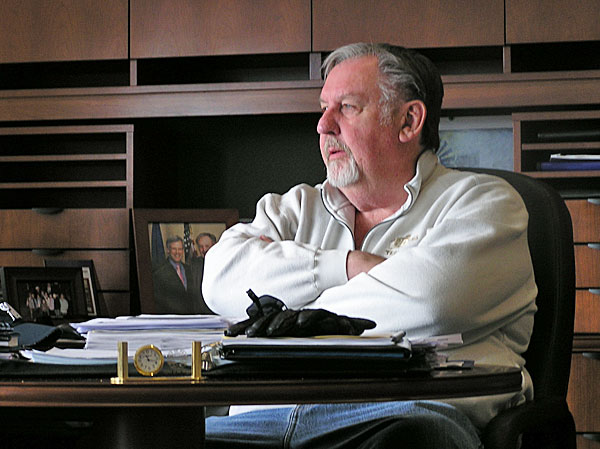 There are a lot of people who covered Fargo Mayor Dennis Walaker who know more about him than me. I only got to see him in action during major flooding of the Red River.
But that's the thing; it didn't take a person long to recognize someone who knew how to take charge. I loved watching him work; he didn't seem to be a phony, and he made North Dakota make a lot of sense to an out-of-towner.
Walaker died this evening after a battle with kidney cancer, the Fargo Forum reports.
Here's a profile an MPR colleague did of him during the 2009 floods.
Audio not found
Walaker used to listen to all the predictions of the Red River crest in the weeks leading up to the floods. Then he'd make his own prediction, based on what he knew from a lifetime living in North Dakota. Most of the time, it seemed, he was right.
In 2009, those experts pressured him to evacuate Fargo, insisting it was a lost cause.
But Walaker refused, convinced the people of Fargo could make a stand.
They did because he did.
Related: Von Pinnon: We're all a little shaken by Denny Walaker's death (Fargo Forum).