For just a moment — but only a moment — fans of Target might have thought the buttoned-down, risk averse, bunker mentality of Target had loosened up enough to tell opponents what they can do with… just about everything.
It all started on Facebook this week after Target made the perfectly logical decision to stop segregating its toy sections via signage, which sent girls off to be pretty pink princesses and boys off to build stuff.
That, of course, brought out the "interesting" — we say that in a "Minnesota way" — people to complain.
That's when Target gave its customers a piece of its mind.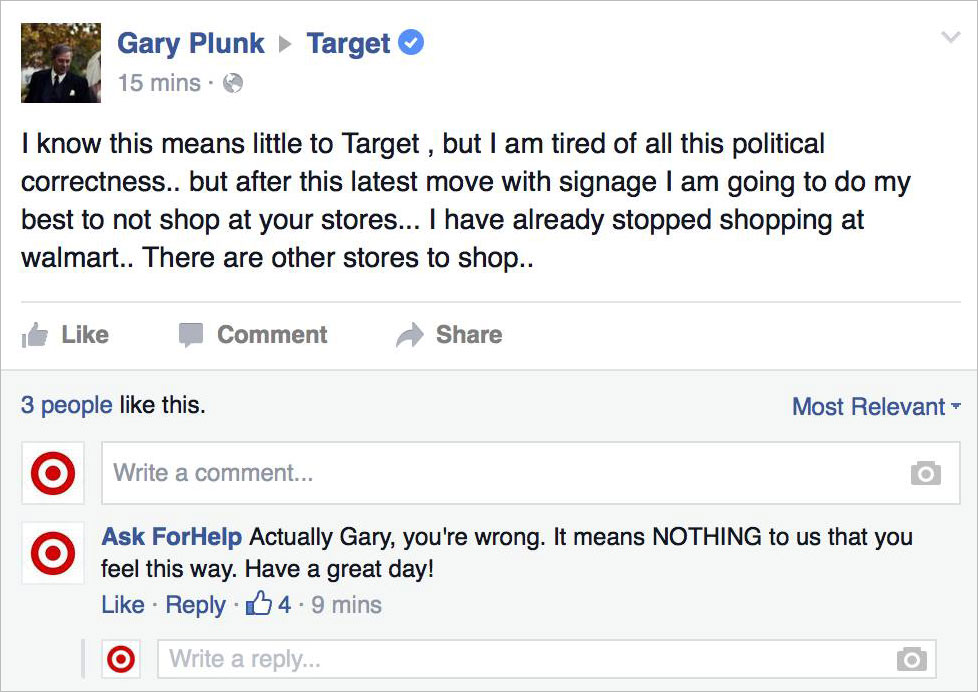 Sadly, it wasn't Target at all. It was Mike Melgaard, who created a fake Facebook account and posed as a Target customer service representative, using the name Ask ForHelp.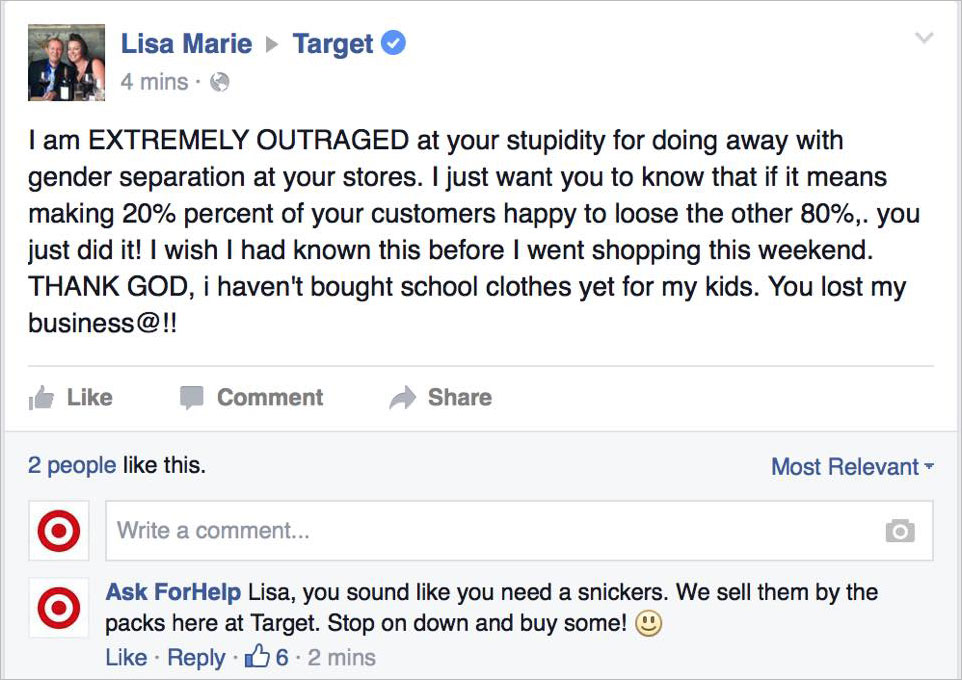 "Immediately, I knew there would be your typical outraged American spouting emotional reactions on their Facebook page," Melgaard tells the AdFreak blog today. "After taking a look, I was literally laughing out loud at my computer. A few more minutes in and it struck me how hilarious it would be to portray myself as a parody customer service rep. So, I did just that, and the rest was history. Honestly, it was like striking comedy gold. Every one of these people gave me the ammunition I needed for a great response."
Target's response?
Pretty much what you've come to expect from Target.
"At Target, we are committed to providing outstanding guest service to our guests wherever we engage with them—in our stores, online, or on our social pages. Clearly this individual was not speaking on behalf of Target. Should guests ever have questions on whether a communication from Target is legitimate, we encourage them to reach out to guest relations at 1-800-440-0680."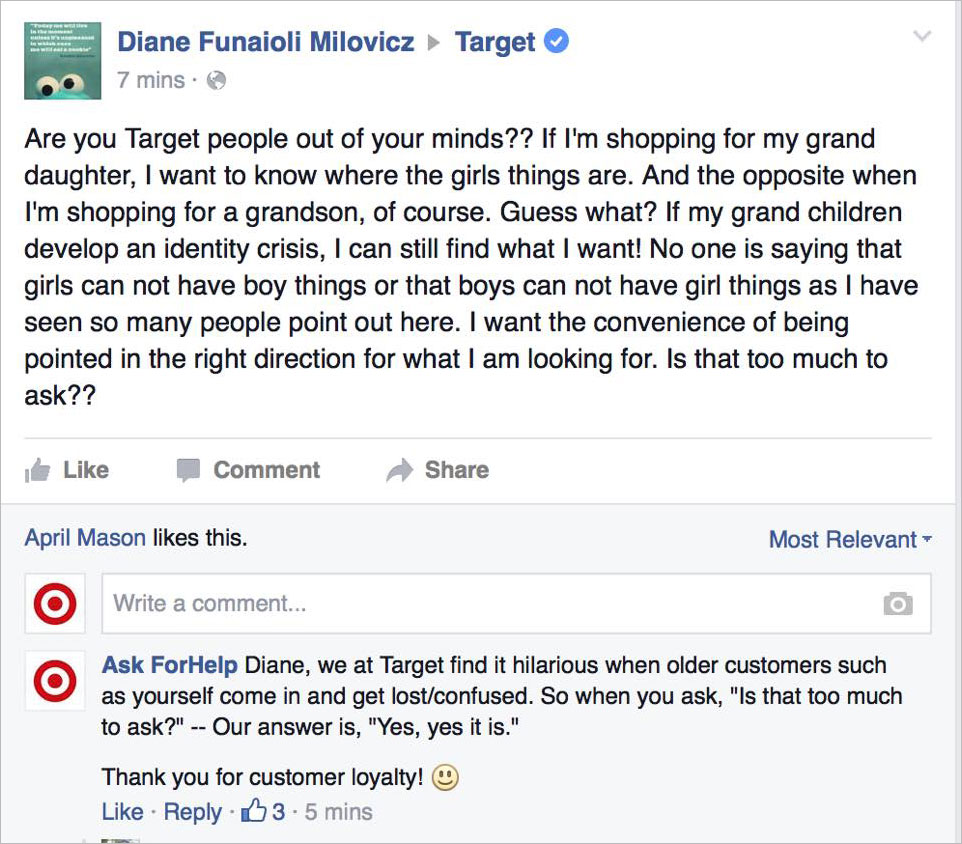 Facebook has since deleted the account.
But Melgaard still has his regular Facebook account where this morning he posted this: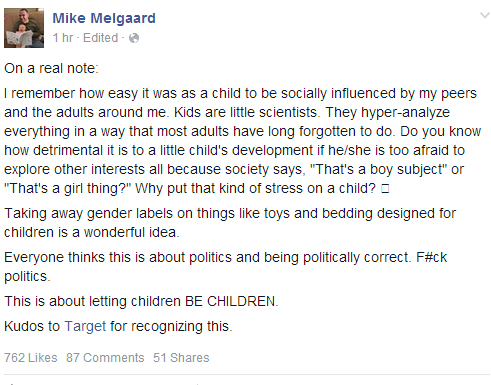 Meanwhile, a Facebook post today on the Facebook Target page makes us wonder whether there's actually a sense of humor there.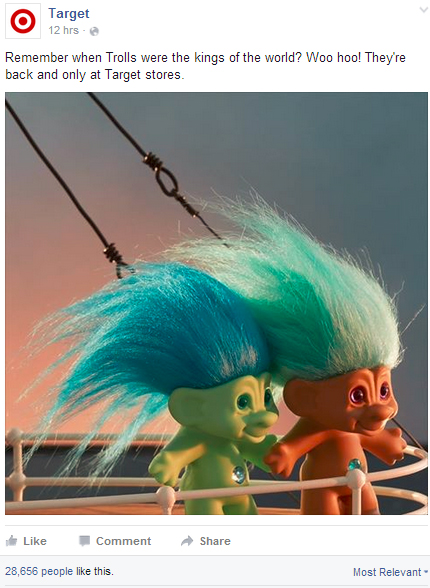 Well played, Target. Well played.