Kim Davis' refusal to issue marriage certificates to same-sex couples in her corner of Kentucky is pretty good for the laundry soap business.
Tide has reportedly commissioned this commercial mocking Davis, according to Mark Nickelsburg, the commercial's director who posted it to his Facebook page.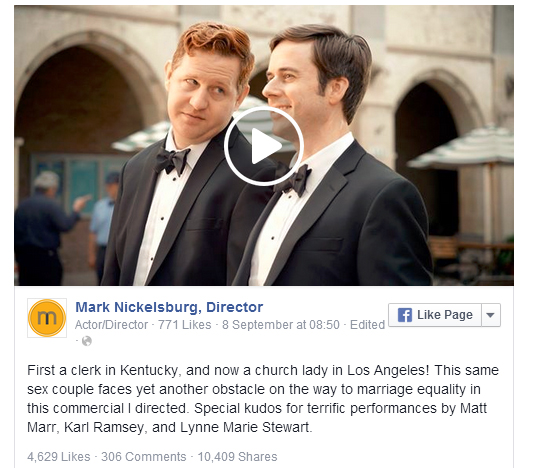 But we haven't found any confirmation from Proctor & Gamble that the ad is going to run anywhere.
Coincidentally, for more than a year, some people here have been pressuring P&G to run this ad in the U.S., that it ran in Canada.